KUALA LUMPUR : Digital Nasional Bhd on Saturday (Nov 13) dismissed claims that it is not meeting all the technical and security requirements that telecommunications operators (telcos) are seeking in the nationwide 5G network roll-out, and said it had incorporated feedback from the telcos in key areas regarding the design and implementation of its 5G radio access network (RAN).
"This is a continuous process among DNB, the telcos and our regulator MCMC (Malaysian Communications and Multimedia Commission) with different focused working groups for technology, cybersecurity and commercial tracks. Further, DNB's 5G network is compliant with the 3GPP requirements, which set the standards for 4G networks worldwide," DNB said in a statement.
In terms of security, DNB said it is adopting a zero-trust approach in terms of the design, planning, implementation and ongoing operations.
"It is fully compliant with 3GPP security standards, the GSMA security framework for 5G as well as the MCMC's own cybersecurity requirements. Also, DNB and the telcos are collaborating closely to strengthen the overall cybersecurity posture," it said.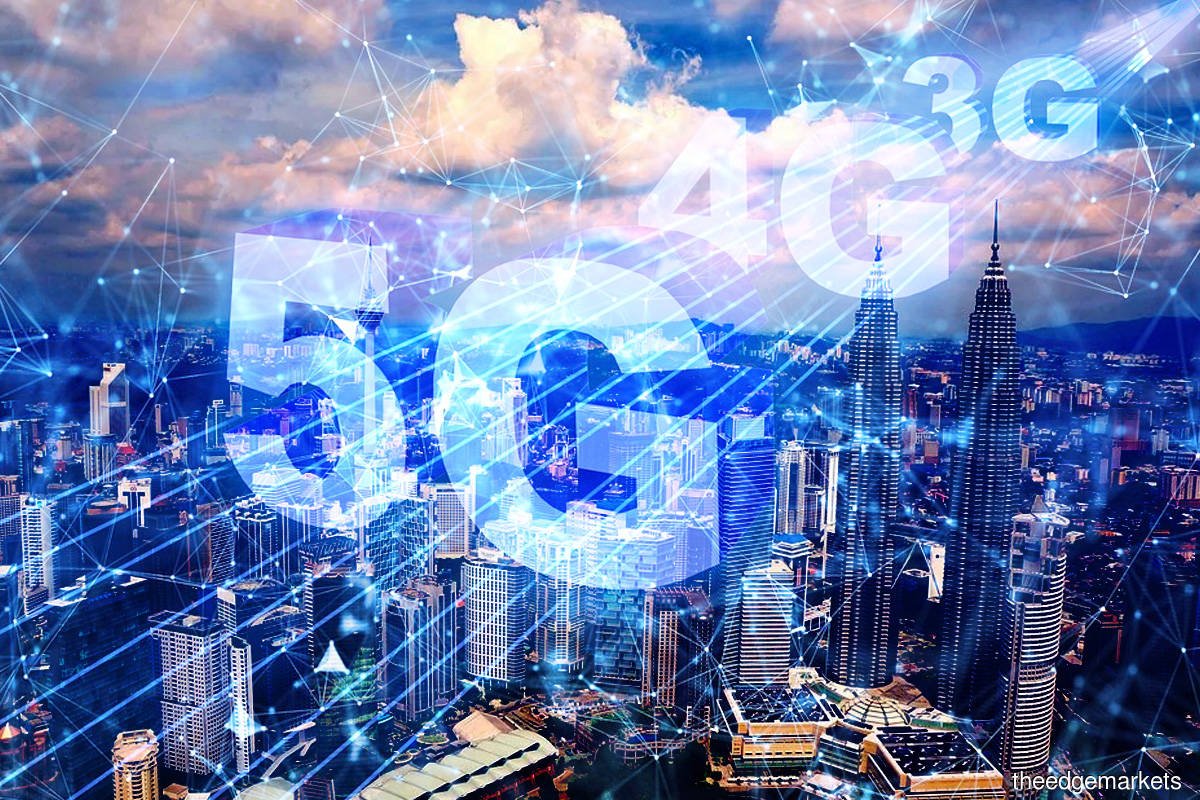 It was addressing claims reported in an article by The Star, citing industry sources, that none of the telcos had signed any agreement with DNB for 5G wholesale access because the latter had yet to meet all the technical and security requirements the telcos were asking for.
According to the report, DNB is offering wholesale access to mobile broadband on 4G and not "future-proof" other applications and services, including the Internet of things and machine-to-machine usage. It also claimed that the wholesale pricing structure offered for usage of the 5G network is seen to be "too high" and that this could translate into higher pricing for user service.
In its statement, DNB clarified that a draft reference access offer (RAO) for 5G wholesale services was shared with the MCMC and the telcos in September to enable them to engage with DNB and provide feedback.
"The RAO is the standard commercial and non-commercial terms on which 5G wholesale services will be made available on a transparent and non-discriminatory basis to any licensed entity requiring access to 5G services. The RAO will form the basis for DNB to enter into definitive commercial agreements. DNB anticipates finalising its RAO by end-November upon the MCMC's approval. After this, DNB will be able to finalise commercial negotiations with the telcos," said DNB.
DNB also said it had provided the industry with well-defined service descriptions around the provision of wholesale access to mobile broadband on 5G, also known as enhanced mobile broadband (eMBB).
"This is the first of the key wholesale services that DNB will be offering to the telcos, made available from December onwards. A comprehensive eMBB service description is part of the RAO document shared with the industry in September. Meanwhile, DNB is continuously enhancing its 5G wholesale network based on global standards as prescribed by the 3GPP [requirements]. This ensures that DNB's network will be able to support the 5G evolution for the provision of future services and use cases around ultra-reliable, low-latency communication (URLLC) and massive machine-type communication (mMTC).
"Also, as part of Ericsson's broader 5G-related commitments to Malaysia, DNB will be setting up a 5G Experiential Center with Ericsson to serve as hub to showcase new and exciting use cases for the telcos and the broader industry to view, experience, innovate and accelerate development of," DNB said.
It further reiterated that it is committed to keeping 5G wholesale prices affordable.
"DNB on Nov 11, 2021 issued a press statement noting the incremental or marginal cost per GB of 4G from the telcos; we are of the view that the cost per GB of 5G from DNB — which has been communicated to the telcos — is significantly lower," it added.
By : Tan Siew Mung – THE EDGE MARKETS