Campaigns like #kitajagakita are a positive force in Malaysia's political culture, which is currently dominated by polarised sectarian interests and divisive narratives, says a researcher.
SINGAPORE: As the saying goes, some good can come from the bad.
After the COVID-19 pandemic broke out in Malaysia early last year, the country has seen crisis after crisis: Political instability, economic downturn and their impact on the country's vulnerable groups.
Into the breach, #kitajagakita is hashtag activism born of distress. Since its inception during the first Movement Control Order instituted in March 2020, the hashtag, which literally means "we look out for each other" is emblematic of Malaysian citizens' rapid response to crises without the hindrance of political interference and bureaucratic red tape.
It has taken on different forms since its inception, with the latest campaigns being #benderaputih (the white flag movement) and #kitajagarakyat (helping citizens in need).
These hashtag campaigns embody a form of political consciousness that appears to be driven by a proactive, problem-identification and solving attitude towards redressing social shortcomings.
This constructive and pragmatic self-help spirit is a fresh departure from previous forms of political activism that ultimately reverted to the polarising narratives of the political status quo.
This new trend of ground-up political activism, which I refer to as "maker-politics", has the potential to bring about some rejuvenation of Malaysia's political culture, provided it does not get captured by the political forces that currently dominate the status quo.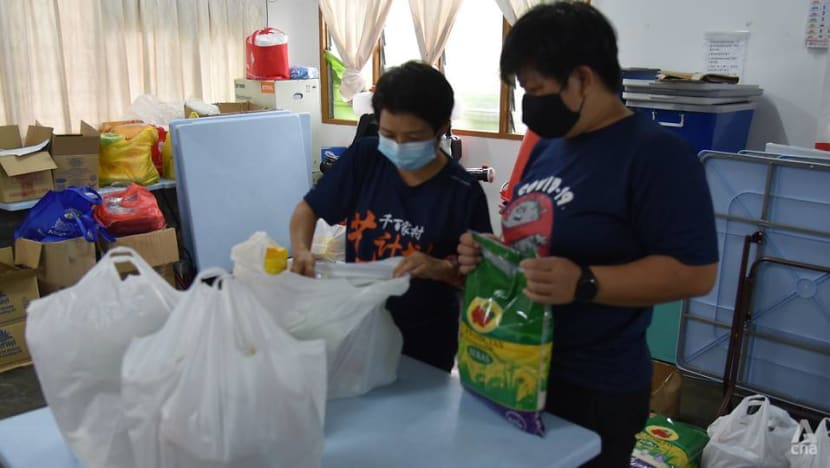 THE RISE OF 'MAKER POLITICS'
The term "maker politics" describes a new political trend that appears to be emerging in Malaysia. It shares a similar ethos with the ground-up participation of the maker-citizen-science movement that prioritises participation in developing knowledge of value to society.
This involves the process of making and building technologies capable of disrupting the status quo rather than empty rhetoric. One such manifestation was the establishment of Parti Aspirasi Sains Malaysia.
The new political party – which started as a satirical counter to Parti Islam SeMalaysia (PAS) and shares the same acronym as the Islamist party – is pushing for a needs-based and evidence-based approach to policymaking.
It emerged after a tussle with PAS over the need for science and reason, regardless of race, gender or religion.
Another earlier instance was Undi18, a youth-based NGO that did the heavy lifting that paved the way for lowering the voter age in Malaysia from 21 to 18. This is no mean feat; many other political-based NGOs preceded it had never worked actively towards such an end.
In Malaysia, this maker ethos to addressing societal problems is spearheaded by a new generation that is increasingly dissatisfied with the existing political culture in the country and have harnessed the technology of web 2.0 to converge on a common vision.
The demographics of those involved are broad-based. They comprise urbanised Malaysians across different races, gender and social class.
They have varying degrees of political sophistication but express common goals and values with those whom they are connected to through social media, which they use to organise themselves.
Their new approach to participatory action uses performative gestures (in the form of memes and videos) to build and expand circles of influence.
This has enabled them to reach out to citizens beyond urban centres – including those with non-existent or superficial interest in party politics but who care about social issues.
BANDING TOGETHER TO HELP THOSE IN NEED
The #kitajagakita campaign is the epitome of maker politics. Firstly, in the spirit of the maker movement, the focus has been on ground-up action to generate rapid responses to emergency needs by channelling existing expertise on the ground without waiting for governmental assistance.
The most explicit instance is that of citizens banding together to supply medical front-liners with personal protective equipment, many of which were self-made by groups of volunteers, using 3D printers and even skills developed elsewhere.
Another instance involves the decentralised organisation of monetary donations, food aid and other daily supplies.
Another way in which maker politics has manifested is in how the "infodemic" resulting in the proliferation of misinformation has been managed. To tackle this, the movement is making otherwise inaccessible information available to vulnerable and marginalised groups that may have been excluded in national information campaigns.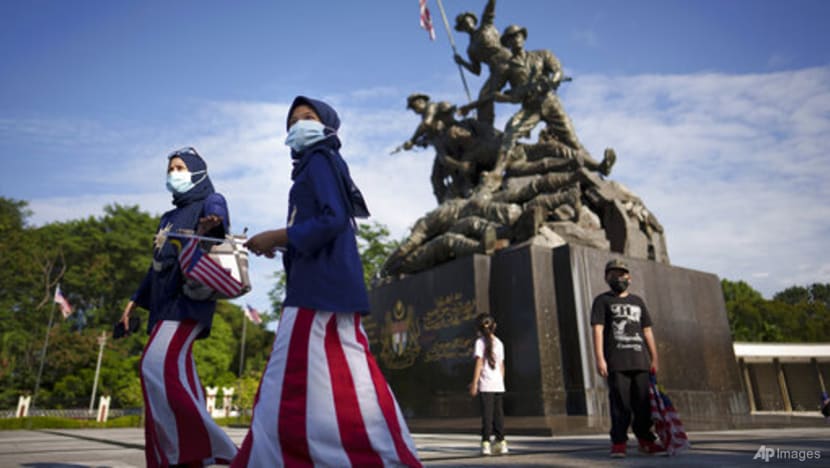 Information about the pandemic, standard operating procedures and on-the-ground policies are mostly produced in Malay, which, despite being the official language of Malaysia, is not a language that all Malaysians are necessarily proficient in, let alone non-Malaysians living in the country.
Citizen volunteers have worked around this by producing the needed translations into languages spoken in Malaysia, including by migrant workers themselves. There were attempts to translate the directives from the National Security Council and provide information related to the pandemic into as many language groups as possible.
Certain organisations, such as Project Liber8, have also created chatbots to provide information on all things pandemic-related for Malaysia's diverse migrant and refugee communities.
The activism of #kitajagakita has been mostly unplanned though a deliberate response to the emergency situation brought about by COVID-19. That it has since gained momentum suggests a new trend in Malaysian political activism.
This new trend of maker politics has the potential to be a positive force in Malaysia's political culture, currently dominated by polarised sectarian interests and divisive narratives.
But the challenge is that there currently does not appear to be any viable political vehicle to properly represent this new constituency and drive more lasting change at the political level.
Therefore, while the #kitajagakita movement has been a constant throughout the pandemic, evolving as needed with the changing situation, there is a risk of the movement becoming fragmented if it does not translate into the implementation of longer-term structural changes that deal with the policy gaps identified.
By : Clarissa Ai Ling Lee (Visiting Fellow at the ISEAS – Yusof Ishak Institute) – CNA
*This commentary first appeared on ISEAS – Yusof Ishak Institute's blog, Fulcrum.