Indonesia is blessed with rich cultural diversity, whether in the form of archeological sites or highly valued crafts, such as the weaving of traditional fabric.
If they are utilized effectively, they can bring beneficial economic value to the people.
Some of the textiles reflecting the countries' cultural richness that have been showcased by the fashion industry are batik, songket, and woven fabric with different motifs from various regions. If the fabric is a woven product, not a printed one, then its value is high.
According to Prof. Dr. Lilawati Kurnia from University of Indonesia's Cultural Faculty, Indonesia's traditional fabric has the same large potential economic value as tourism, if handled properly.
Promoting the nation's fabric also aligns with regional tourism development, as long as it does not just promote well-known fabric, she told ANTARA on Friday.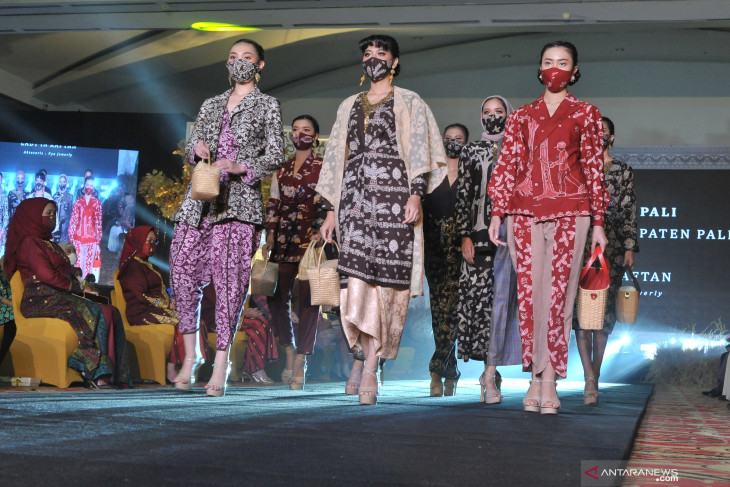 We have to work on traditional fabric with a more global taste immediately. The shape has to be more simple, just like clothes that exist in Indonesian malls
Kurnia cited the example of Dayak Iban ikat, one of the nation's ancient fabrics that is experiencing scarcity. Beyond the lack of a new generation of weavers, the material for the dye is also hard to get since it uses natural coloring.
According to Kurnia, ikat is often marketed in Malaysia and it is more well-known there. The world's collectors are also hunting for ikat pieces and are willing to pay a high price for them.
For Kurnia, fabrics with ancient motifs need to be developed in earnest because they can help raise the economic value for weavers.
ANTARA NEWS