Jakarta (ANTARA) : Indonesia has invited Malaysia and Singapore to join the regional marine pollution exercise (Marpolex) to test and stimulate responses and preparedness for dealing with transboundary oil spills at sea. "Indonesia is inviting Malaysia, Singapore, and the Malacca Strait Council member in Japan to join Marpolex. We will feel highly respected if they (Malaysia and Singapore) join the exercise," director of the Marine and Coast Guard Unit of the Sea Transportation Directorate General at the Transportation Ministry, Ahmad, said in a statement here on Tuesday (Aug 31).
The Sea Transportation Directorate General has taken an active part in international maritime events, he said. This time it represented Indonesia at a virtual technical meeting of the Revolving Fund Committee (RFC) involving three littoral states, he added.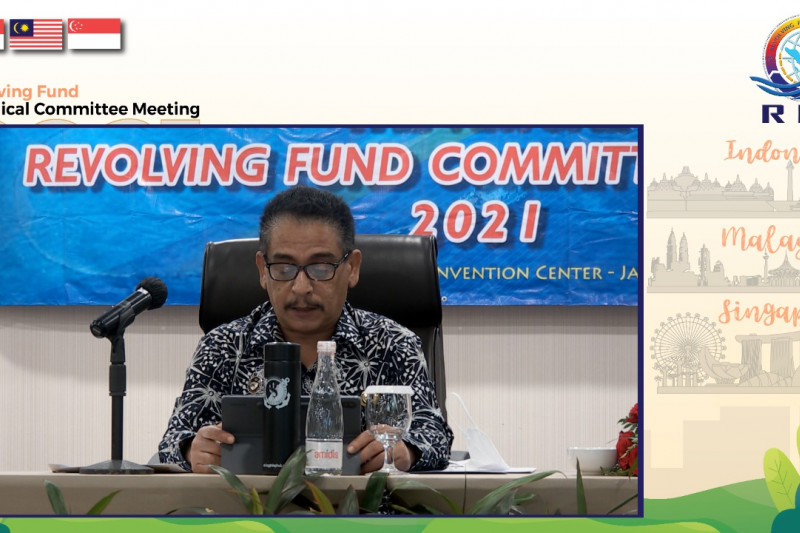 A joint exercise is the good way to test and equate capability and perception in preparing responses to transboundary oil spills, which will likely happen in the Malacca Strait and Singapore waters, Ahmad said.
The RFC brainstorming workshop on oil spill control exercise had proposed a tentative exercise scheduled for October 5-6, 2021, with a combination of physical and virtual exercises at sea and on land (hybrid), he added.
Indonesia had also informed the Malaysian and Singaporean delegations to the meeting of its plan to host Marpolex in May 2022, he said.
The Marpolex is a joint exercise conducted by the Indonesian Directorate General of Sea Transportation, the Philippine Coastguard, and the Japanese Coastguard, Ahmad said.
In the 30 years since it was formed, the RFC has emerged as a useful forum and accorded an advantage to Indonesia, Malaysia, and Singaporein using the existing fund to build cooperation among littoral states and the reserve fund to support oil spill control operations.
The RFC was set up based on a memorandum of understanding (MoU) signed on February 11, 1981 by Indonesia, Malaysia, and Singapore on one side and the Malacca Straits Council (MSC), on behalf of Japanese non-governmental associations, on the other side.
ANTARA NEWS