When Umno withdrew support for the ruling Perikatan Nasional coalition and called for the PM to resign, local politics was thrown into greater uncertainty
But a long history of patronage politics, Malay disunity, and withering pluralism needs to be considered to understand this twist
Saying that Malaysian politics has been turbulent over the past three years is something of an understatement. But on July 8, when the United Malays National Organisation (Umno) – which commands the largest bloc of parliamentary seats in Prime Minister Muhyiddin Yassin's Perikatan Nasional government – withdrew its support for the ruling coalition and called for the premier's resignation, local politics was thrown into even greater uncertainty.
The Muhyiddin administration remains in power, as parliament has been suspended due to the current state of emergency in the country – declared ostensibly for the government to stem the relentless Covid-19 pandemic. It is unclear, however, if that will still be the case once the emergency is lifted, or when parliament convenes from September. Its five-day "special" sitting, which begins on July 26, is not expected to see a vote of confidence for now. What is clear is that Muhyiddin's government is possibly at the weakest point in its short tenure as he struggles to keep the coalition together.
This recent twist has prompted a deluge of commentary on political opportunism and Machiavellian machinations in Malaysia. But to understand why things unfolded the way they did, and what lies ahead, it is necessary to appreciate the larger systemic, structural, and cultural context behind this month's events.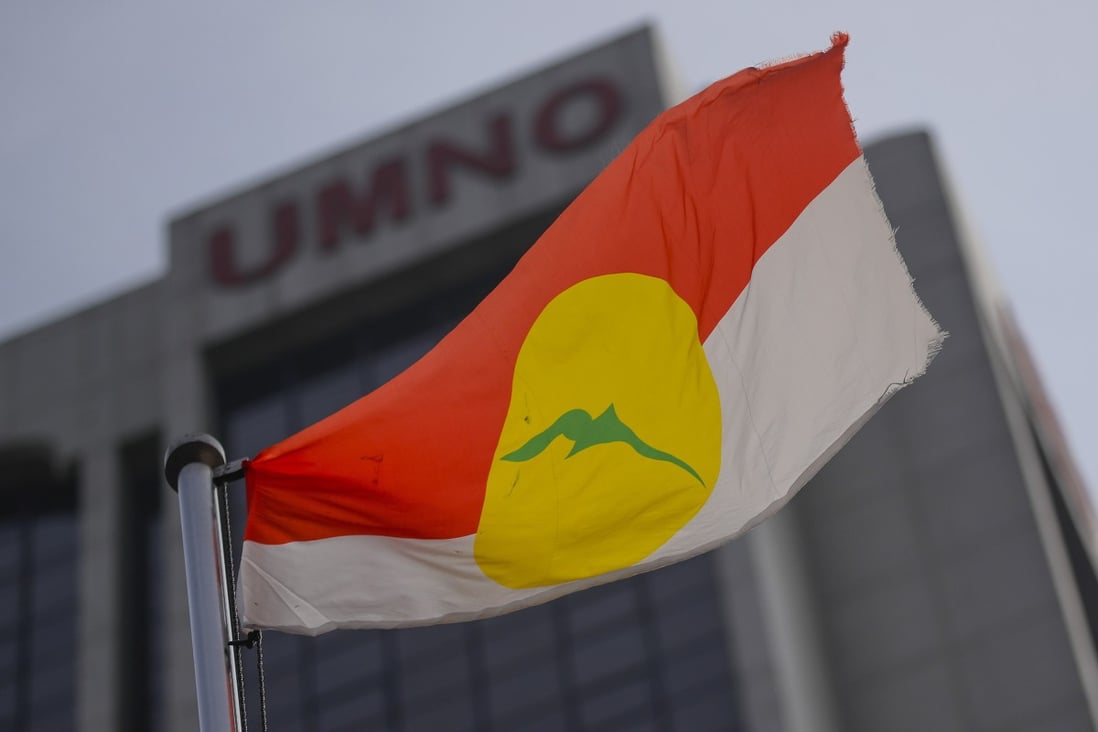 Intra-Malay politics
The idea of Malay unity is one of the most enduring narratives in Malaysian political discourse. It is also one of the most paradoxical. Cynics would dismiss the clarion call of Malay unity as rhetoric, but there is more to it than that. It is, in fact, a reflection of deep concerns for the reality of disunity.
There are currently four parties vying for the Malay vote: Umno, Parti Pribumi Bersatu Malaysia (Bersatu), Parti Islam se-Malaysia (PAS), and Parti Keadilan Rakyat (PKR). Even within Malay parties, unity is not a given, as each one of these has experienced factionalism and at least one major split in recent years. Lest we forget, after six decades in power, the Barisan Nasional coalition lost in the 2018 election partly because of a major split in Umno that gave rise to Bersatu.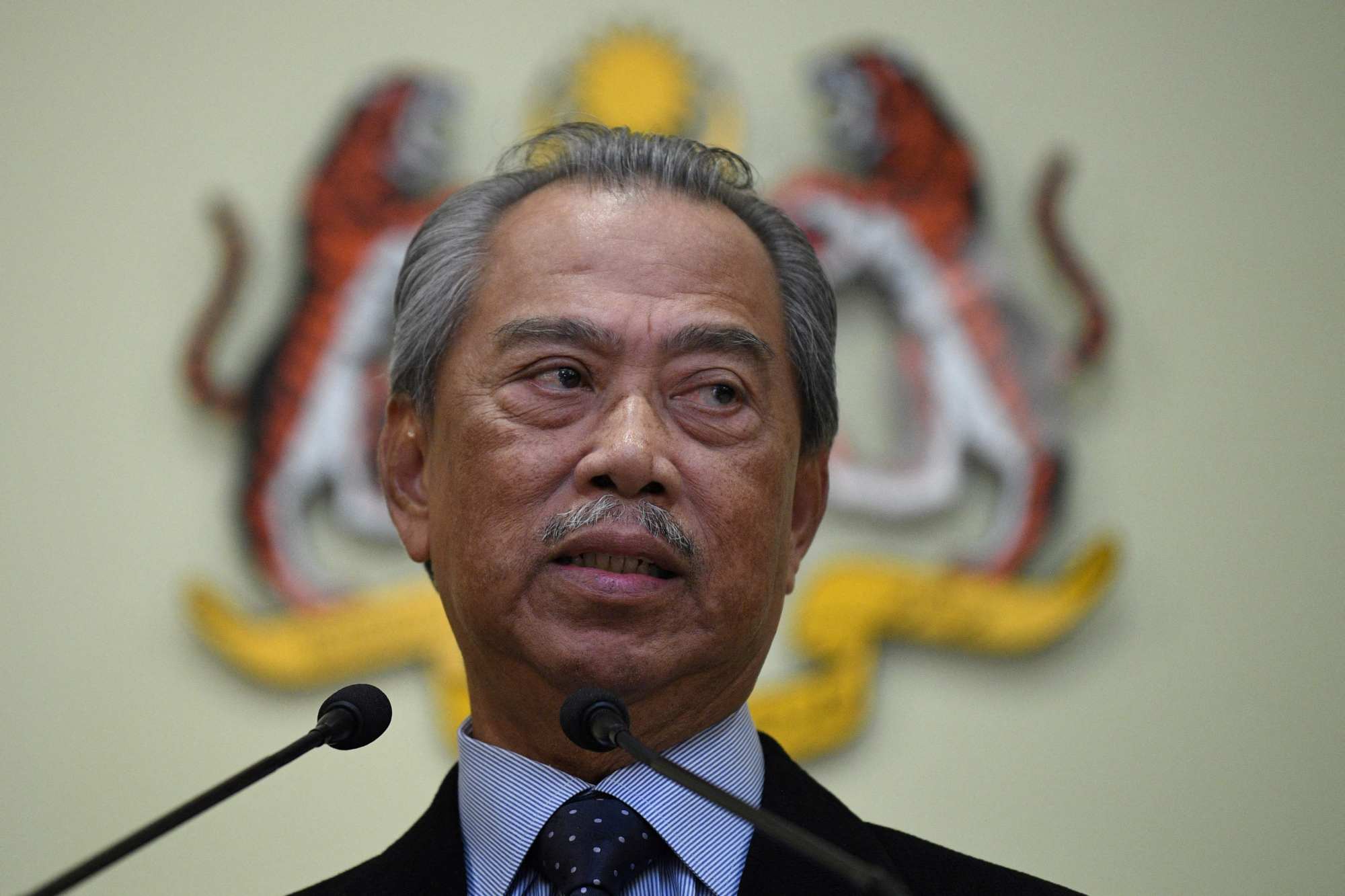 This in turn explains the poorly concealed discomfort that Umno demonstrated during their short-lived cooperation with Perikatan Nasional. Umno's list of grievances against Bersatu was long. It had to surrender the premiership despite being the largest party in the coalition, and put up with being led by a party comprised of Umno defectors, while having plum cabinet positions kept from its members.
Moreover, Muhyiddin's reluctance to come to the rescue of Umno leaders embroiled in ongoing legal cases and appeals – the "court cluster", as they are called, which includes previous party president Najib Razak and incumbent Ahmad Zahid Hamidi – has further disincentivised the party from continuing with the dalliance.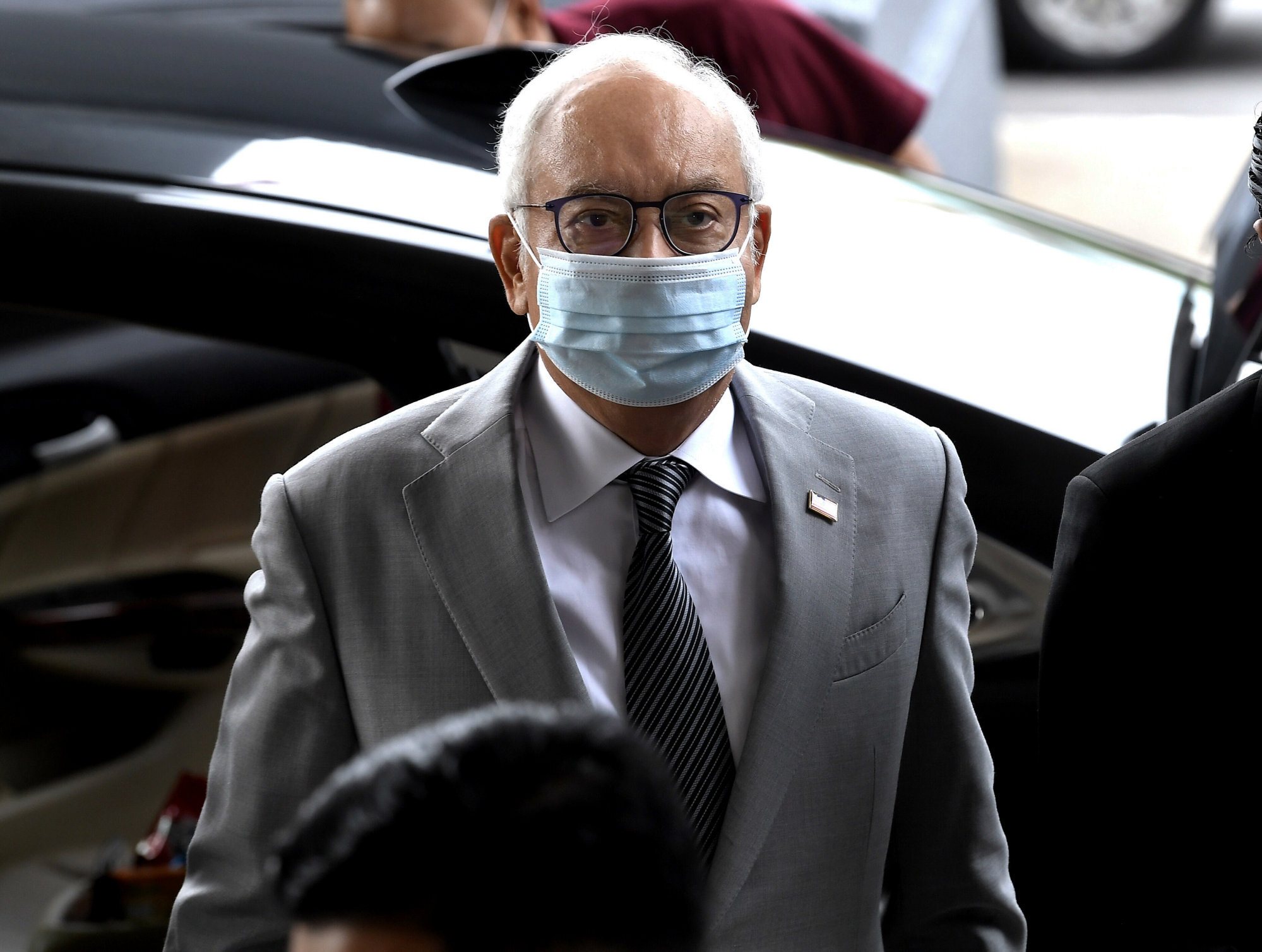 Najib Razak arrives at Kuala Lumpur High Court for a 1MDB trial in May. Photo: DPA
Patronage politics
In 1983, during Mahathir Mohamad's first term in office, the concept of "Malaysia Inc" was introduced with much fanfare as a means through which cooperation between the government and private sector would catapult the country's economy to greater development.
Put simply, Malaysia Inc was supposed to bring about high-quality economic growth through the privatisation of government assets that were designed first and foremost to benefit the bumiputra – a term referring to Malays and the country's indigenous population. What it did for the most part, however, was create politically connected Malay billionaires almost overnight.
More to the point, it did so by building a culture of patronage in which lucrative sectors of the economy were developed through the issuance of licences in exchange for largesse. By virtue of incumbency, Umno was at the heart of this patronage system – but this would soon turn toxic, giving rise to corruption and entrenching it in the party.
Under Najib, Umno's party elections were reformed and the number of delegates expanded from around 2,500 to 146,500. This was meant to curb money politics and reduce the influence of party "warlords", but had the opposite effect – more delegates had to be cultivated for their votes, and to win elections, the leaders had to amass significant resources.
Corruption manifested in a host of scandals that bedevilled Umno and the government for decades, yet it never reached a tipping point for the party until 2018, when Najib's overreach resulted in the 1MDB scandal.
The fallout not only saw Umno lose political power; it lost control of Malaysia Inc and all the resources and largesse that came with it. To satisfy party office holders and their affiliates, it was imperative for Umno to not only return to power, but to return in a position of strength. To that end, playing second fiddle to Bersatu in the Perikatan Nasional coalition was never going to be feasible for long. The party, under Zahid, has clamoured for an early general election, believing it would triumph and regain the premiership.
Withering pluralism
Malaysia is a multiethnic society, in which ethnic Malays comprise around 50.8 per cent of the population (based on official 2015 figures). On the surface (and on travel brochures), it is a country that celebrates its cultural pluralism. Not so in the realm of politics.
Indeed, what is striking about the ongoing manoeuvring to determine the future configuration of political power is that it involves primarily – if not exclusively – Malay parties, and is directed towards advancing the interests of the Malay political elite. In this regard, the silence of non-Malay voices has been deafening.
The Democratic Action Party (DAP), a notionally multiethnic party that in reality continues to be associated with ethnic Chinese interests, intriguingly commands the largest representation in parliament today. But it remains at best a bit-part actor in the unfolding script.
Indeed, over the past two decades, the Malay political voice has grown so loud that it has drowned everyone else out. It is striking that when Umno's back was against the ropes in 1999 – at the height of the Reformasi protest movement against corruption and cronyism – it was the support of the ethnic Chinese and Indian electorate rallying around Umno's non-Malay allies, the Malaysian Chinese Association and the Malaysian Indian Congress, that secured a convincing victory for Barisan Nasional.
It should be clear that there is no love lost between Umno and Bersatu as their marriage of convenience falls apart. Indeed, this was demonstrated at the very outset in Umno's reluctance to formally join the Perikatan Nasional coalition, not to mention its persistent warnings that its support could be withdrawn at any point.
Such equivocation was hardly the best way to inspire confidence in a new governing coalition, but it was also in keeping with how politics in Malaysia has evolved over the past few decades. Whether Muhyiddin or Perikatan Nasional manages to cling to power in the coming weeks and months, going forward, Umno will leave no stone unturned in its efforts to return to the pinnacle.
By : Dr Joseph Chinyong Liow  (Dean of the College of Humanities, Arts and Social Sciences, Tan Kah Kee chair in comparative and international politics, and Research Adviser at the S. Rajaratnam School of International Studies (RSIS), Nanyang Technological University, Singapore) and Ariel Tan ( Deputy Head of Policy Studies at RSIS) – SCMP