The government's bungling efforts so far have led to a growing perception that it is hypocritical, unsympathetic and disconnected from the reality on the ground. A coherent strategy is needed combining sensible health, social and political responses
Malaysia has had a difficult time with Covid-19. The country's efforts to contain the pandemic have been clouded by political instability and shifting allegiances, with the most recent drama being Umno's withdrawal of support for the government.
Public trust is crucial for any government, but trust is eroding in Malaysia. Last month, two of the top trending Twitter hashtags were #KerajaanPembunuh (#MurderousGovernment) and #BenderaPutih (#WhiteFlag). The former started to trend when statistics revealed that there had been three suicides a day so far in 2021. The government's poor handling of the pandemic was blamed for this tragic statistic.
The second hashtag then became a rallying cry, with many Malaysians stepping up to assist fellow citizens. Social media filled with depressing imagery of rows of houses hoisting white flags, and there were numerous heartwarming grass-roots campaigns to collect and disburse aid to those in need.
These two hashtags are only the most recent manifestations of a prolonged trust crisis for Malaysia's government. There are several reasons for the steady erosion of trust and goodwill since it assumed power in March 2020. Firstly, the prolonged pandemic has put a strain on Malaysians, with many falling into poverty as they are overcome by debts and financial commitments.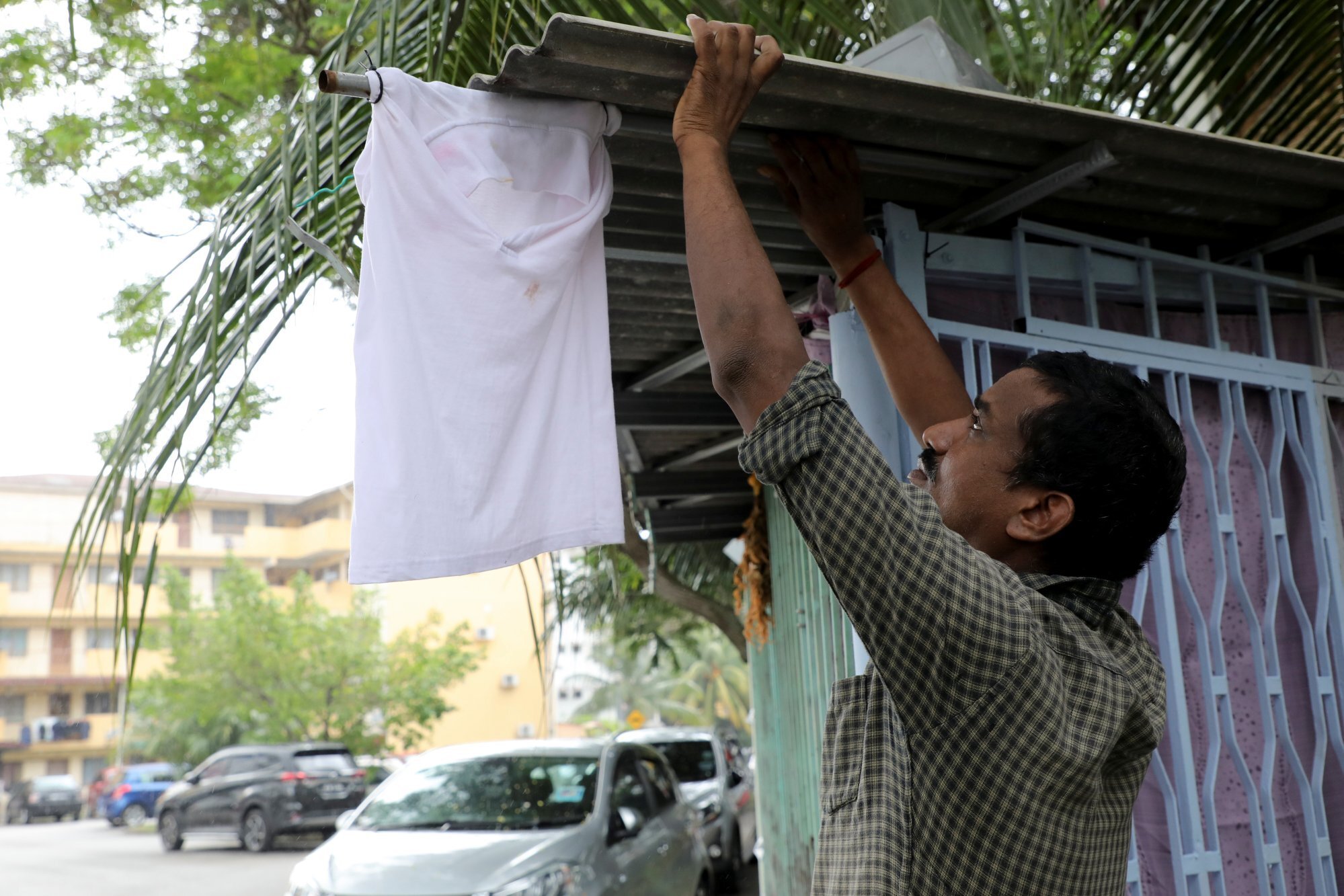 Secondly, instances of double standards in the enforcement of social distancing have created a barrier between leaders and citizens. There have been about at least a dozen cases of ministers, deputy ministers and members of parliament breaking lockdown restrictions without immediate consequences. By contrast, regular citizens were often fined large sums for trivial offences.
Thirdly, there has been constant politicking despite the raging pandemic, and thus a widespread belief that the proclamation of an emergency in January, along with the suspension of parliament, was just a fig leaf for the government to stay in power.
But there are deeper, structural reasons for this erosion of trust: notably, the government's lack of a consistent or coherent strategic plan. For example, the government implemented a "total lockdown" beginning on June 1, but allowed many sectors and companies to continue operations. The lockdown was nominally total but selectively implemented: retail and service industries were forced to close, but manufacturing and production industries were allowed to operate. This highly visible inconsistency created confusion and distrust among ordinary Malaysians.
The lockdown was also confusing because it came after Prime Minister Muhyiddin Yassin's strong warning, late last year, that Malaysia's economy could not withstand another full lockdown. Even worse, the lockdown did not seem to have much of an effect on case numbers, which continued to stay above 5,000 daily.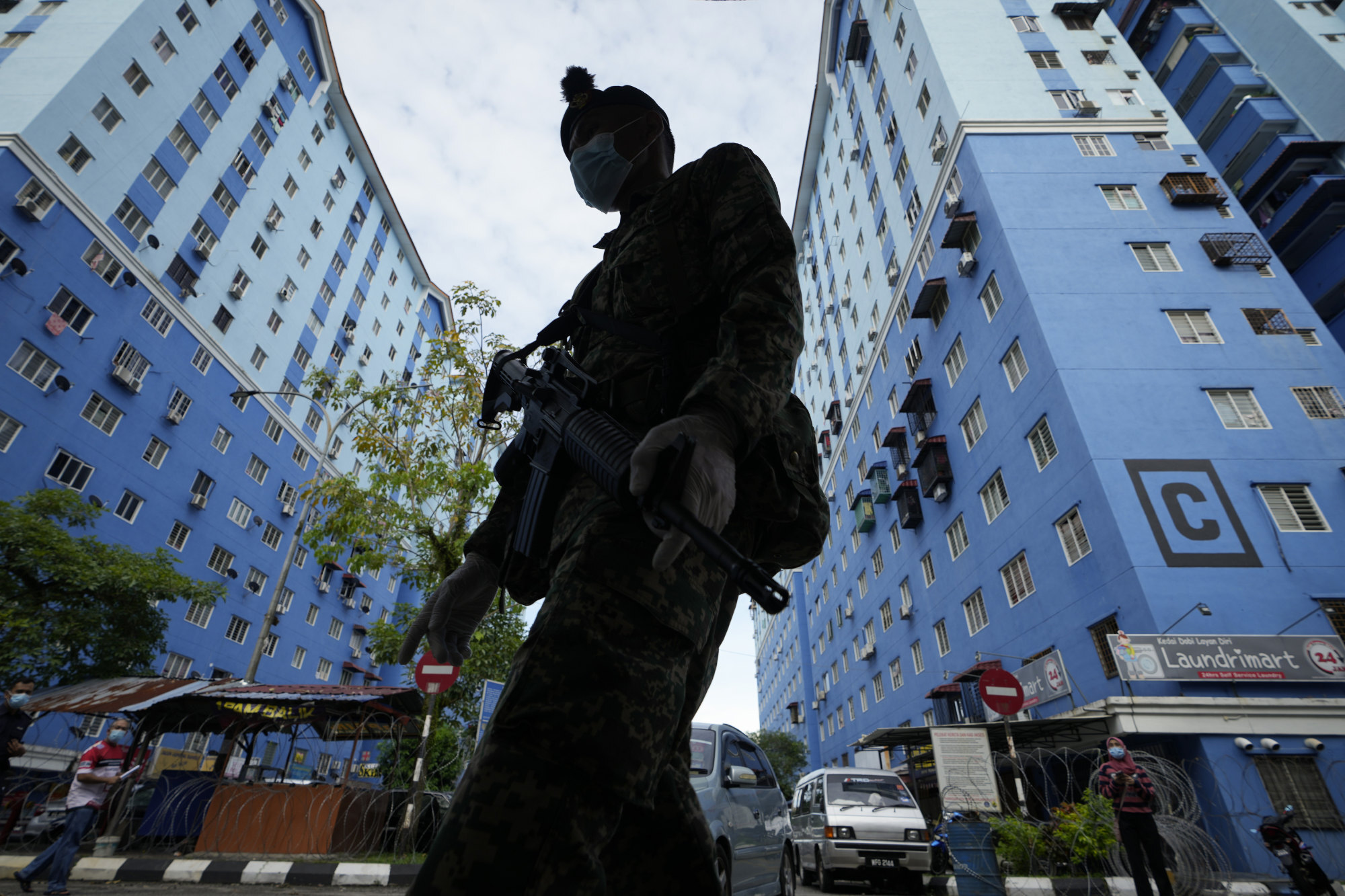 All this has led to an increasingly negative perception among Malaysians, especially those most affected by the pandemic, that the government is hypocritical, unsympathetic and ultimately disconnected from the reality on the ground. In a particularly tone-deaf instance of political pantomime, a social media campaign featured government ministers eating instant noodles to show solidarity with the people, but while sitting in their lavish mansions.
Despite their severity, these challenges could be overcome. Firstly, all stakeholders must rally behind frontline health care workers to tamp down the current surge in cases that is threatening to overwhelm the system. This would involve a few practical matters.
Immediate and generous financial support must be channelled into public hospitals to deliver the necessary health care services, especially in intensive care units. There must be active participation in the vaccination programme, now that vaccine supply is expected to increase from July. There must also be a dramatic strengthening of public health infrastructure: specifically, a coherent testing and tracing strategy.
Secondly, the health response must be accompanied by a social response. In practical terms, this means more direct government aid to the poor and also to the middle class who are increasingly affected. This aid must be supplementary (as opposed to merely allowing citizens to make withdrawals from the Employees Provident Fund) and not means-tested (which will allow the middle class to benefit while preserving the dignity of recipients and reducing administrative costs).
Given that interest rates are at historic lows, the government should borrow where necessary and raise the statutory debt-to-gross domestic product ceiling if needed.
Finally, the health and social responses must be accompanied by a political response. In this regard, we propose three guiding principles. One, base politics must be postponed in favour of the politics of policies: discussing and then implementing policies that benefit ordinary Malaysians.
Two, politicians must accept that they are not professionals in any given field, and that they must therefore cede ground to experts on health, economics, public administration and disaster management.
Three, politicians must provide leadership by example, and observe the same pandemic rules as ordinary citizens. It's in their self-interest to be (and appear) humble because voters will punish misbehaving politicians at elections.
Malaysia is in a combustible state. Yet, the solidarity shown by ordinary Malaysians with each other is palpable, as represented by the hashtag #KitaJagaKita (#WeTakeCareOfEachOther). This last hashtag is more than just a social media trend; it is a beautiful expression of courage, solidarity and self-reliance. Unfortunately, there is only so much that fatigued Malaysians can do. We need the government to step up, now.
By : Benjamin Y.H. Loh (new media senior lecturer in Malaysia) & Swee Kheng Khor (a physician specialising in health policies and global health) – SCMP