The Olympic Games is now a global phenomenon, but few know its modern origins lie in the sleepy Shropshire town of Much Wenlock.
Visit the medieval Shropshire town of Much Wenlock, more like a village with its friendly, close-knit population of around 3,000, and it's hard to imagine any relation to the modern Olympic Games – a global phenomenon viewed by millions, whose postponed Tokyo 2020 event (still controversially planned for this summer despite Covid-19 concerns) is the subject of worldwide debate.
The winner became something of a regional celebrity
Yet it was in this quaint Midlands settlement in the 19th Century that a local doctor called William Penny Brookes rekindled the Olympic flame. Inspired by the Olympic Games of Ancient Greece, he founded the Wenlock Olympian Society; aiming through a flagship annual competition to "promote the moral, physical and intellectual improvement of the inhabitants of the town and neighbourhood of Wenlock, and especially of the working classes".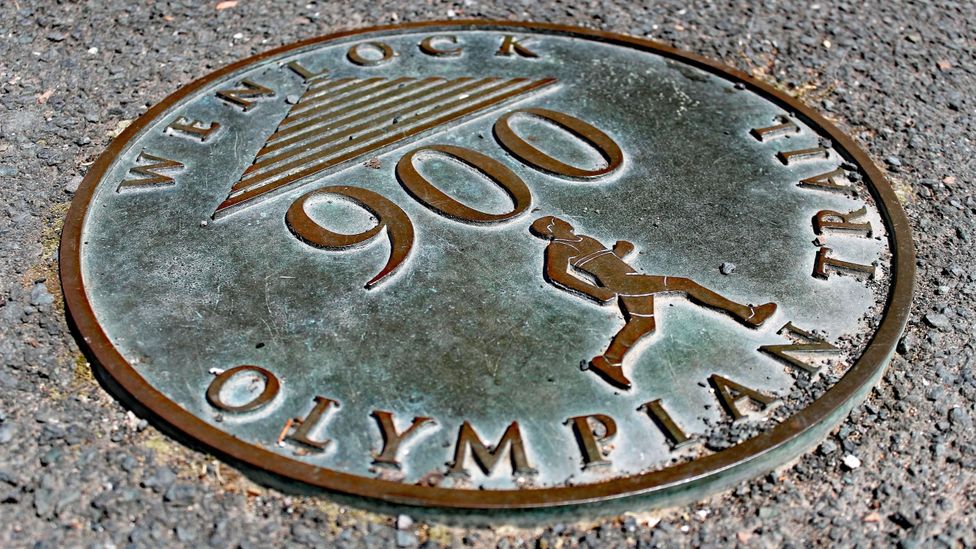 Launched in 1850, the Wenlock Olympian Games soon attracted thousands of spectators and competitors from as far as London and Liverpool (although there was always at least one "locals-only" activity to keep borough residents happy). The games are still held today, albeit with a more conventional repertoire; alongside typical country sports and classical athletics, early episodes included eclectic crowd-pleasers like a blindfolded wheelbarrow race or an "old women's race" to win a pound of tea. Most popular and exciting of all was Tilting at the Ring, which – according to Emma-Kate Lanyon, head of collections and curatorial services at Shropshire Council – "required huge skill and horsemanship as [competitors] galloped towards a suspended ring the size of an old penny, lance in hand", on a mission to unhook it. "The winner became something of a regional celebrity," she said.
But what led from this exuberant regional affair to the international Olympics? Much Wenlock's 1.3-mile Olympian Trail tells the tale, wending its way through a quintessential English town centre from its starting point at the Much Wenlock Museum and Visitor Information Centre. Along streets abundant in floral displays and family businesses, cottages rendered in Wenlock limestone jostle regal Georgian brick townhouses and timbered marvels like the Grade II* listed Tudor Guildhall: this once housed the courtroom and its open ground-floor space, formerly a butter market, still features a whipping post and manacles for unfortunate felons (as one passer-by joked, "they didn't mess about in those days!").
Markets still take place in Much Wenlock, including at the Corn Exchange (now home to the public library and named for the corn markets once held amongst its arches) where the second bronze Olympian Trail marker can be found. It was here that Brookes established the Wenlock Olympian Society – one of his many endeavours to promote physical wellbeing, including successfully petitioning to make physical education compulsory in schools nationwide. A wall plaque also highlights a selection of town improvements the industrious philanthropist helped facilitate, from the construction of the railways and this very building to the renovation of the Guildhall.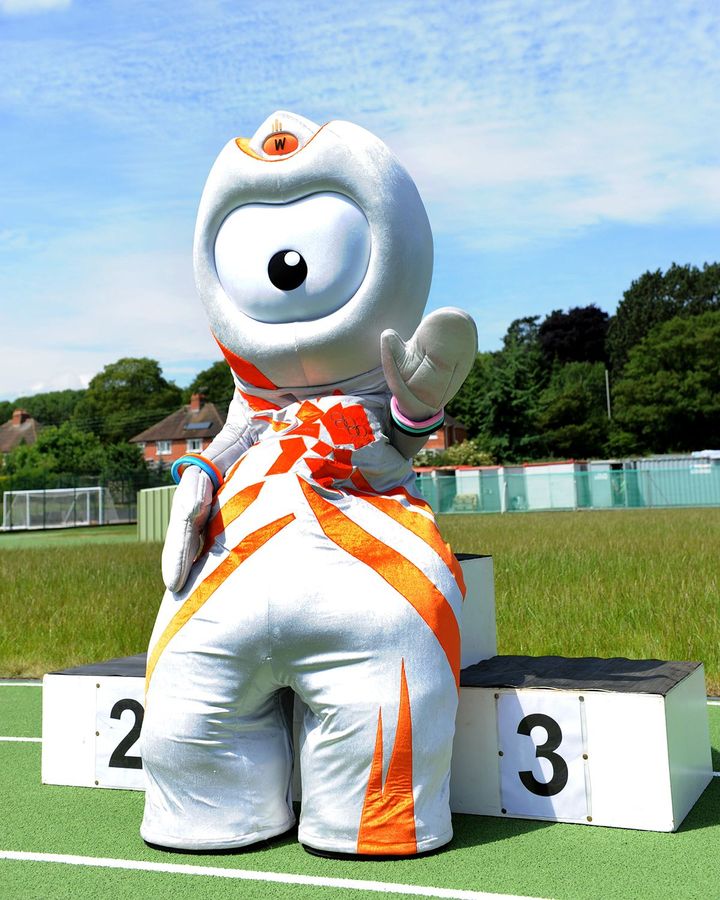 Perhaps the next most telling trail stop is the Raven Hotel, which now sports a 2 AA Rosette restaurant. In 1890, after visiting the Wenlock Olympian Games and hearing of Brookes' dream to stage an international Olympics revival in Greece – despite failed efforts to persuade the government in Athens – it was here that educator and historian Baron Pierre de Coubertin gave a speech that expressed his affinity with the doctor's ideals. The young Frenchman went on to cofound the International Olympic Committee in 1894 and its first Summer Olympics event was held in the Greek capital in April 1896, sadly four months after Brookes died at 86.
Brookes' grave in the grounds of Much Wenlock Parish Church, movingly just opposite his birthplace, is a tragic reminder that he outlived four of his five children. It's a poignant spot on an otherwise uplifting trail adorned with themed plaques and sculpture that paints a vivid picture of Wenlock Olympian Games history, from the pageantry that once saw band-led marches parade through decorated streets to the Society's first honorary member, Petros Velessarios, winner of a 1,400-yard race staged in Athens for which he received 281 drachmas and an olive crown.
The route ends as it begins, at the Much Wenlock Museum and Visitor Information Centre, where resources include printed trail leaflets for adults and children. Charmingly described by Lanyon as a "small museum with big stories to tell", it charts the town's Olympic story through sporting veterans to royal visits and carnivals. Geological and archaeological exhibits also feature, such as two fine Romanesque lavabo panels from Wenlock Priory, as do several cups awarded to champion tilter Charles Ainsworth during the early Wenlock Olympian Games, all of which have been added to the museum's collection since its major renovation in 2012.
This was of course the year in which the Olympic Games came to London, and it saw Much Wenlock's heritage celebrated worldwide. Global sales of Wenlock, the London Games' strange but endearing one-eyed mascot, totalled nine million, and images of the town's 2012 Olympic torch relay were viewed everywhere from China to Mexico. Meanwhile, a special version of the Wenlock Olympian Games was held involving 2,385 competitors aged eight to 80, including four young Brazilian athletes aspiring to compete in Rio 2016.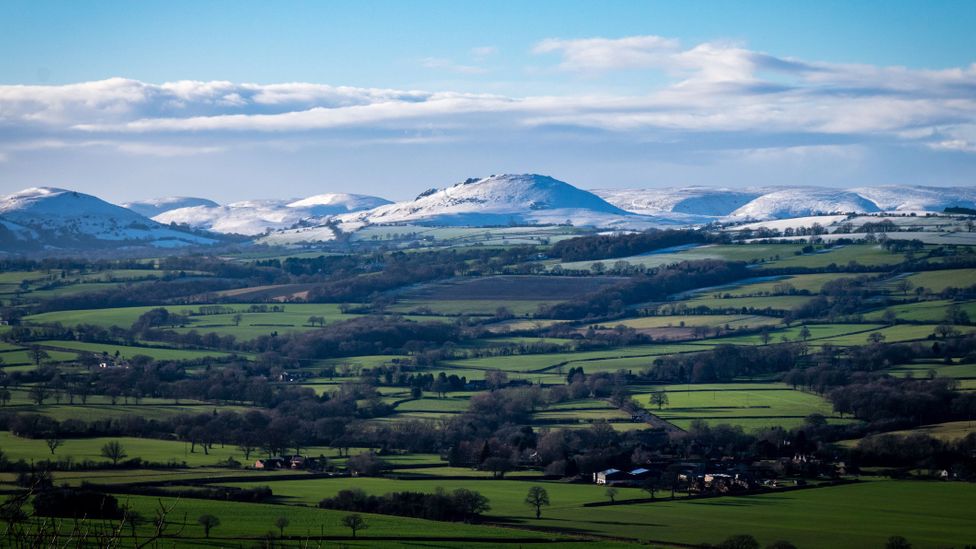 It was a proud moment for the local people, who – Wenlock Olympian Society's PR and media secretary, Mac Bardsley, told me – feel a "historic responsibility" to honour what Brookes began some 170 years ago for the benefit of their community. The town's annual July games are still a calendar highlight, involving both adults and children and typically featuring some 13 sports spanning athletics to archery, while yearly additions include a challenging autumn running race on nearby Wenlock Edge and a Live Arts Festival in March. The inclusion of arts is another tradition initiated by Brookes, who also established a lending library and various classes (including botany and music) in his quest to better the mind as well as the body.
Although Brookes' legacy remains relatively unknown beyond the town, global engagement has grown exponentially since 2012. Members of the Tokyo Games committee visited Much Wenlock in 2014 as part of their preparations; exhibitions have been held as far afield as Norway and Qatar; and those that have recently contacted Wenlock Olympian Society archivist Chris Cannon include a Greek classicist and a Shanghai journalist – prompting a new digital archive that can be accessed worldwide.
The town's annual July games are still a calendar highlight, involving both adults and children
For those who want to visit Shropshire and discover the story first-hand, however, the county has a bounty of rewarding experiences beyond Much Wenlock. As Andrea Fox, visitor economy officer at Shropshire Council, told me, "Being on the border between upland Wales and lowland England, [it] has had an ancient and turbulent history marked by its many prehistoric hillforts and medieval castles [and] offers visitors a unique blend of natural and social heritage."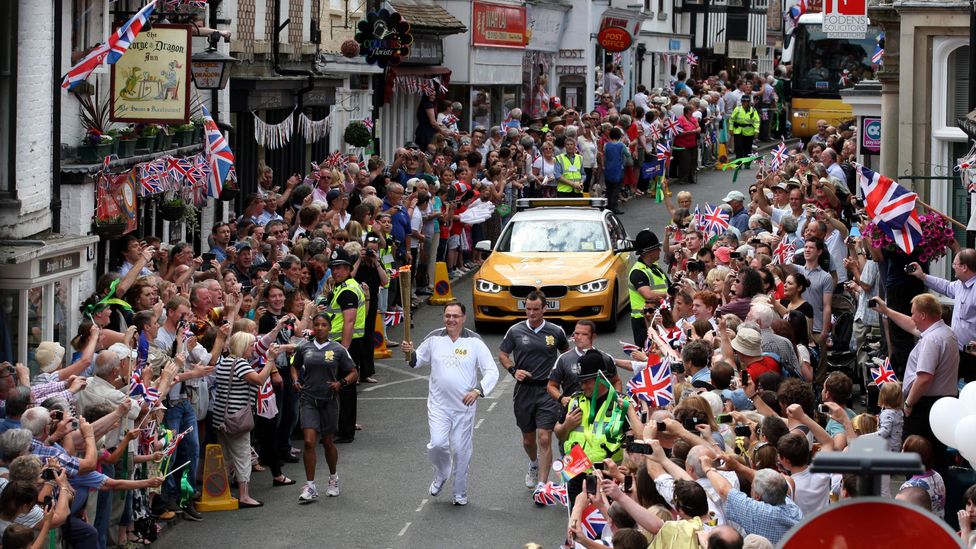 Often unfairly overlooked by tourists in favour of more southerly or northerly hotspots, it's also bucolically picturesque, with almost a quarter of the county designated as the Shropshire Hills Area of Outstanding Natural Beauty. Hiking routes like the Shropshire Wayand Offa's Dyke Path traverse this Shire-like landscape; which, Fox noted, has inspired everyone from "the county's most famous son, Charles Darwin, to writers and poets such as Mary Webb and Wilfred Owen" ­– not to mention geologist Roderick Murchison, whose research on Wenlock Edge helped develop early Paleozoic rock sequencing and ultimately the modern geologic time scale.
Brookes may not be able to compete with Darwin as Shropshire's "most famous son". Yet, as we approach Tokyo 2020, it's likely the worldwide legacy he inspired in this "hidden" Olympic cradle will continue for decades to come.
By : Vicky Smith – BBC Travel