The change comes amid growing scrutiny over the government's support in parliament, which will sit later this month for the first time since January
Foreign minister Hishammuddin Hussein, another Umno stalwart, has also been promoted and will concurrently be in charge of security affairs
Malaysia's Prime Minister Muhyiddin Yassin on Wednesday said Ismail Sabri – a key member of the United Malays National Organisation (Umno) party that props up the ruling coalition – would be made deputy prime minister, amid growing scrutiny over the government's support in parliament.
The changes come ahead of a July 26 parliamentary sitting – the first legislative session since Muhyiddin obtained royal assent in January for a state of emergency to deal with the Covid-19 pandemic.
Also promoted was foreign minister Hishammuddin Hussein, another Umno heavyweight, who will now concurrently be the senior minister in charge of security affairs – the post previously held by Ismail. The new deputy prime minister will continue to be Malaysia's defence minister.
Political observers said the changes suggested Muhyiddin was desperate to hold on to Umno's support ahead of a meeting of the party's top leaders on Wednesday evening.
"A political 'Hail Mary pass' to save Muhyiddin's government by promoting two of his cabinet … on the eve of an Umno Supreme Council meeting to decide whether the (divided) party will stay in his government," tweeted Bridget Welsh, a long-time analyst of Malaysian politics.
The two promoted Umno politicians are part of a faction within their party – the country's largest, by membership – that is seen as more aligned towards the prime minister.
Another faction, led by Umno chief Ahmad Zahid Hamidi and former premier Najib Razak, has for months ratcheted up pressure on Muhyiddin, and reportedly has also been holding backchannel talks with the opposition Pakatan Harapan alliance.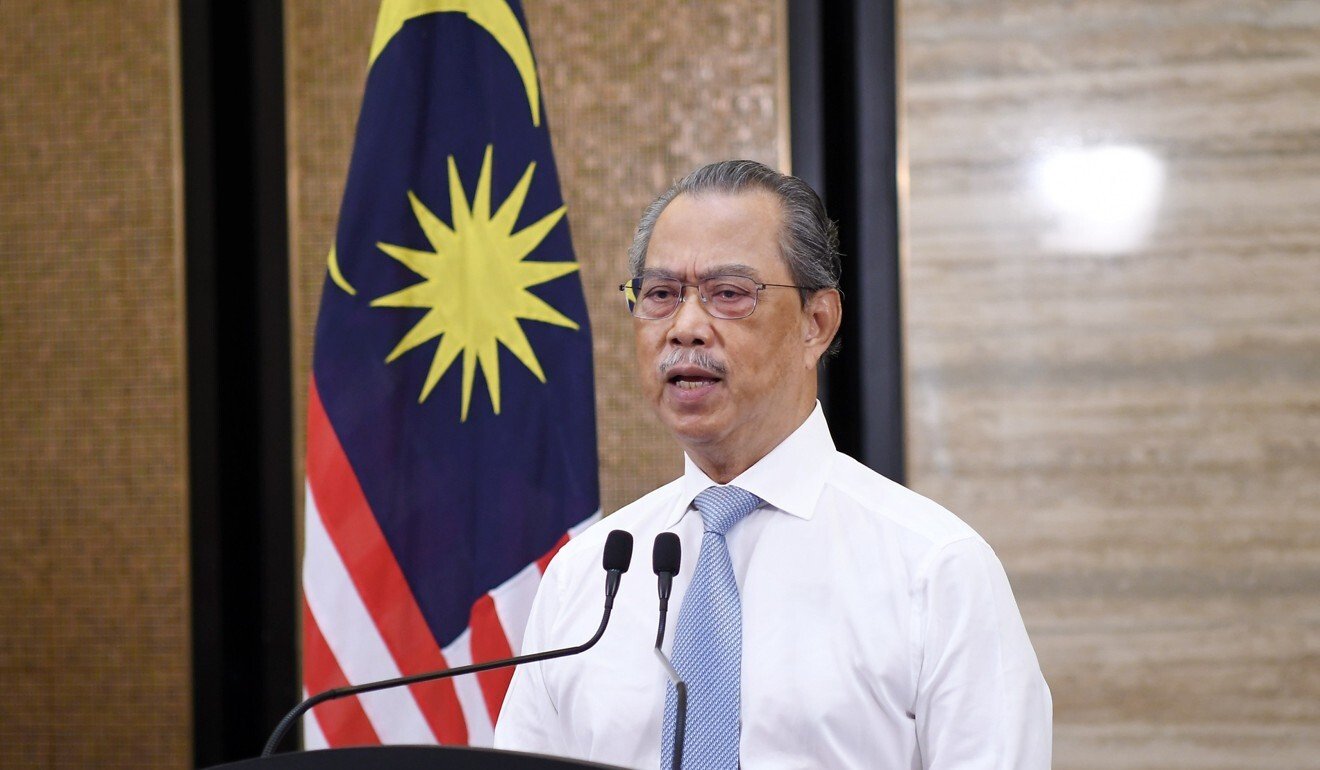 Among Najib and Zahid's complaints is that Muhyiddin's Perikatan Nasional alliance was deliberately seeking to throttle Umno's influence, despite the party supplying the bulk of MPs to the current administration.
The two leaders each face corruption charges but remain relatively popular among grass roots party members. Their supporters have called for Umno to immediately quit the ruling alliance.
There are 38 Umno lawmakers in Muhyiddin's government, or about a third of the 112 MPs whose support the prime minister requires for a simple parliamentary majority. Muhyiddin's own Parti Pribumi Bersatu Malaysia has 31 MPs.
Oh Ei Sun, a former aide to Najib, said it remained to be seen whether Muhyiddin's last ditch attempt could forestall Umno quitting the ruling alliance.
"It could buy him some time … now that some Umno members have gotten high positions, they may be more amenable to staying put [in the government]," said Oh, a senior fellow with the Singapore Institute of International Affairs. "It could avert immediate danger, but with Umno grass roots and divisions adamant about pulling out, it remains to be seen if this move will save Muhyiddin in the medium to long term."
In a statement, Muhyiddin said Ismail would assist him in managing national affairs and dealing with the Covid-19 crisis.
The new appointments for Ismail and Hishamuddin have received royal assent and take effect immediately.
Both men are political veterans, having previously served long stints in government, including during the 2009-2018 prime ministership of Najib.
Umno and the Barisan Nasional alliance it is part of were the country's main governing force from Malaysia's independence in 1957 until Pakatan Harapan's shock victory in the 2018 general elections.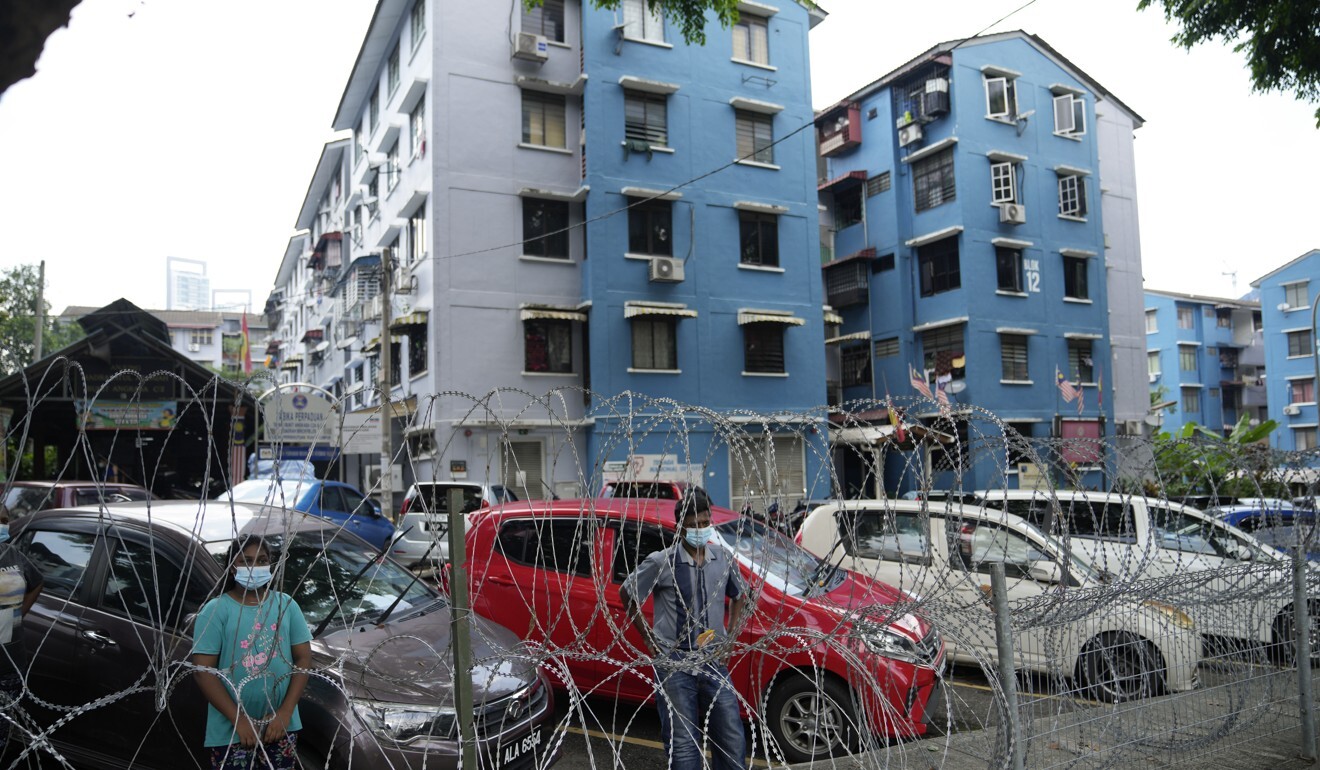 But Umno's stint out of power was temporary. It returned to government last March after Muhyiddin quit Pakatan Harapan – claiming that the new alliance was dominated by non-Malay Muslims who were destabilising the Muslim-majority country – and staged a political coup with Umno and the Islamist PAS party.
Pakatan Harapan includes multiracial parties such as Parti Keadilan Rakyat – which is helmed by the alliance's leader, Anwar Ibrahim – and the Chinese-centric Democratic Action Party.
Muhyiddin's government has, however, been plagued by problems since its inception, with Umno divided over the level of support it should grant the prime minister, as well as public bickering between the ruling bloc's various constituent parties.
Pakatan Harapan, now in opposition, has previously said Muhyiddin called for an emergency in January to stave off a vote of no confidence rather than to deal with the public health crisis.
The prime minister had earlier insisted that parliament could not sit until September at the earliest because of the current state of Covid-19 in the country – where more than 7,000 new infections are being reported daily.
He relented earlier this week following weeks of pressure from the opposition and rare public interventions by the country's constitutional monarch, Sultan Abdullah Sultan Ahmad Shah.
By : Bhavan Jaipragas – SCMP