The year-long delay to stage the Olympic Games has got coin collectors in a race of their own due to a "quirk" with a new commemorative 50p.
The Royal Mint has re-released a Team GB 50p piece to mark the delayed 2020 Tokyo Games.
However, the rare inclusion of two different dates on the same coin may make it appealing to collectors.
The Royal Mint said it was "incredibly unusual" to release the same coin one year apart with a date change.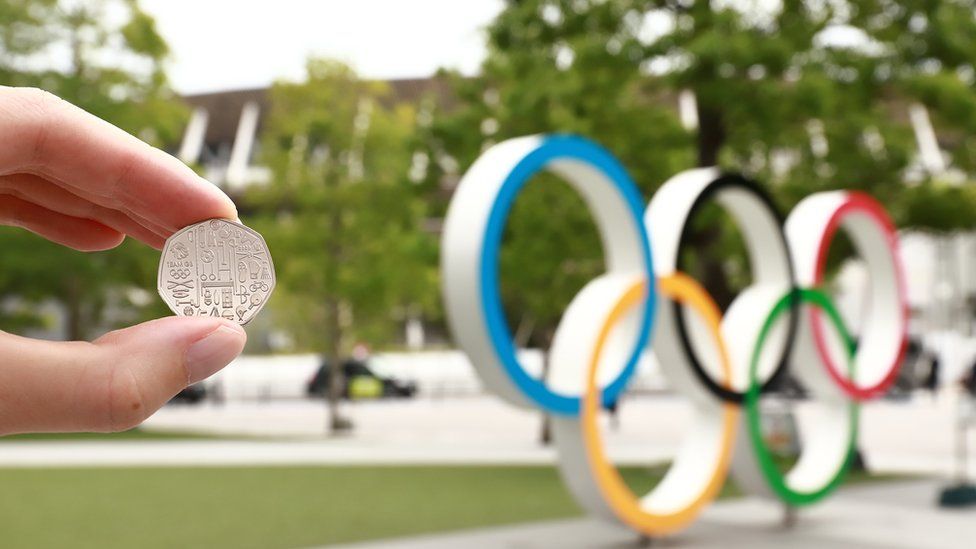 The coin first appeared in the 2020 Annual Sets but is now available as a stand-alone coin
With a month to go to the delayed 2020 Olympics in Japan, the Royal Mint's head of collector services, said: "It's quirks like this that makes coin collecting so exciting.
"It is incredibly unusual that The Royal Mint would release the same commemorative coin one year apart with a date change, so this really is a rare opportunity for collectors," said Rebecca Morgan.
"This is highly unusual and testament to why coins are such great tellers of history. Whether you collect historic coins, modern designs or the coins in your change – they each tell a fascinating story."
The coin's designer provides another sporting link to the same high school in Cardiff that produced Wales football captain Gareth Bale, former British and Irish Lions and Wales rugby union captain Sam Warburton and Tour de France winner and Olympic track champion Geraint Thomas, who will be competing in Tokyo next month.
"I went to the same school as Gareth, Sam and Geraint and I've always admired the drive and passion of elite athletes," said David Knapton, 33.
"Like most of us, I'm never going to find myself on an Olympic medal podium, but I'm really proud to have designed something that represents what hundreds of athletes and sportspeople have dedicated their lives to."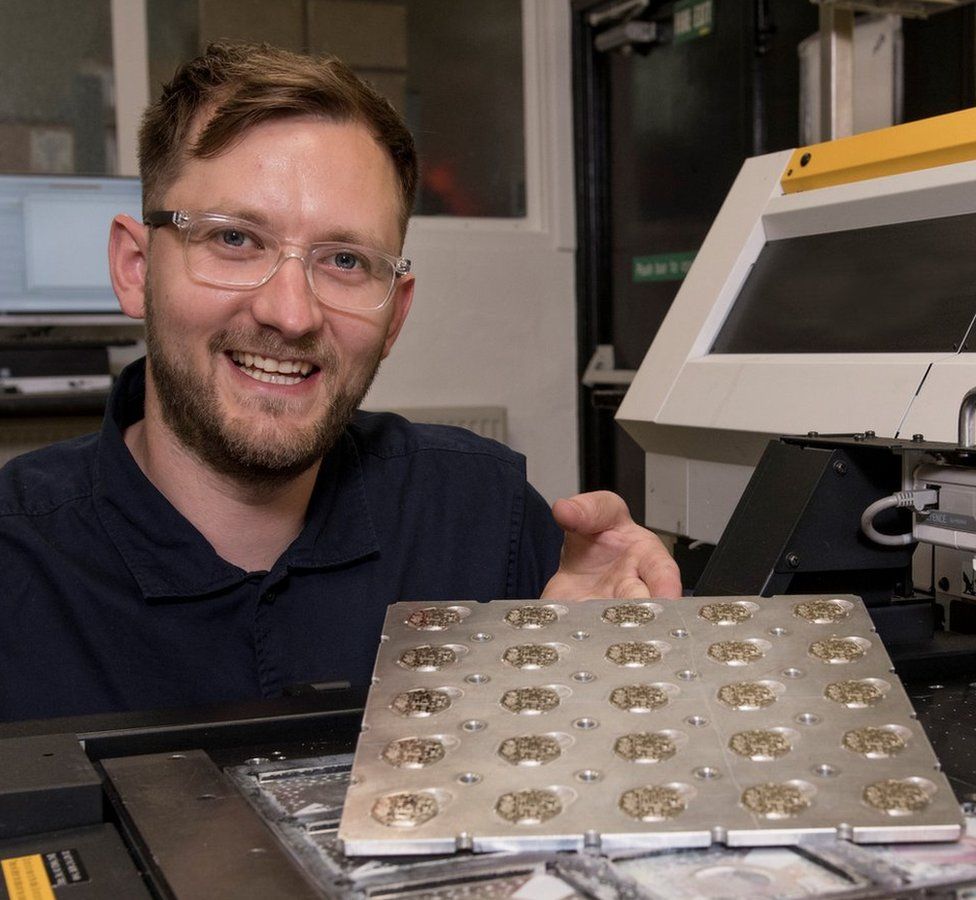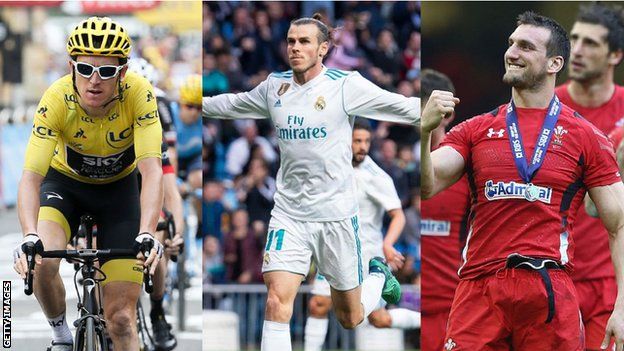 Having a coin with a question mark around the date is unusual but not unique to this particular design.
The first 12-sided pound coins were minted in 2016 ahead of its release in 2017.
BBC Antiques Roadshow expert John Foster said: "Such coins are collectible though not so much as an investment as collectors are concentrating more on very rare investment items in both coins and commemoratives and the collector base is getting older and the younger generation just aren't as interested."
BBC News