President Joko Widodo named Ridha Wirakusumah as head of the new Indonesia Investment Authority which is targeting US$100 billion in assets
The new CEO said it will be run transparently as Jokowi 'doesn't want this to be 1MDB', referring to neighbouring Malaysia's sovereign wealth fund
Indonesia has named Ridha Wirakusumah as the chief executive officer of its new wealth fund, which is set to bring in financing to invest in local projects from infrastructure to health care.Wirakusumah was formerly the CEO of PT Bank Permata and has held positions at KKR & Co. and General Electric, as well as American International Group, President Joko Widodo said in a briefing in Jakarta on Tuesday.
Arief Budiman, a former director of oil and gas giant PT Pertamina, will serve as deputy CEO. Stefanus Ade Hadiwidjaja, previously with private equity firm Creador Capital Group, will be director of investment. Marita Alisjahbana of Citibank Indonesia will be director of risk, while the director of finance will be Eddy Porwanto, formerly the chief financial officer of flag carrier PT Garuda Indonesia.
Indonesia is moving one step closer to launching its new wealth fund, which currently has as much as US$15 billion in assets and is aimed to grow to as much as US$100 billion.null
Jokowi, as the president is known, said Southeast Asia's largest economy is already "late" in the game. It is betting on an investment push to offset the blow of the coronavirus pandemic and help the economy return to growth this year.
"We want INA to reduce the gap in domestic funding needs and development financing, and provide development financing especially for national infrastructure," Jokowi said, referring to the fund named Indonesia Investment Authority. "I believe INA is able to gain the trust of national and international public."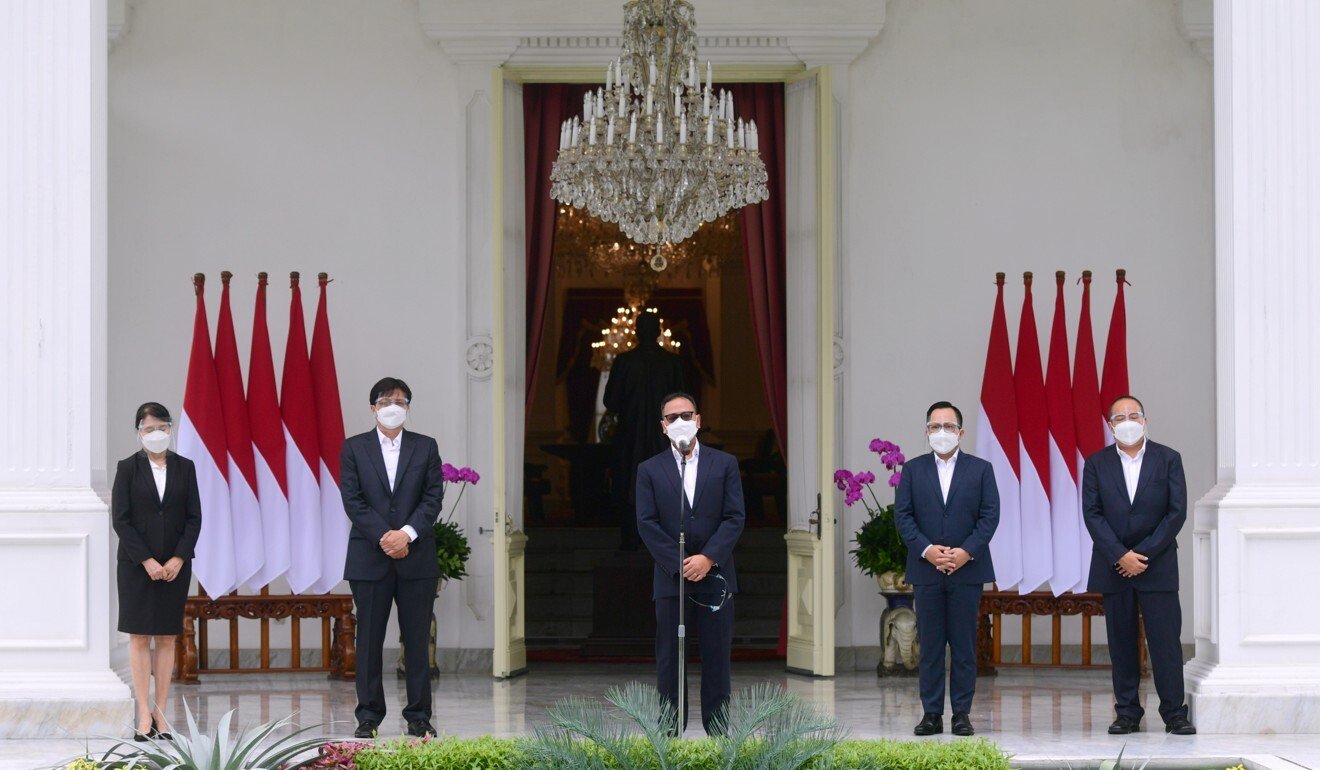 The appointments cap the preparations needed to get the fund running, though the government has yet to give a time frame for when operations would start.
The fund is expected to hit its 75-trillion rupiah (US$5.4 billion) capital target by the end of this year, according to Finance Minister Sri Mulyani Indrawati.
Once the fund is capitalised, the board will go into technical detail with interested investors for cash, shares and potential projects, Wirakusumah said. Some US$9.5 billion worth of infrastructure projects have already been earmarked for funding, starting with state-run tollways, he said.
The new CEO said he would focus not just on growing the value of investments but also in ensuring the fund is run transparently and professionally, especially in light of the scandal surrounding neighbouring Malaysia's 1MDB fund.
The board wants to attract money that is "value adding, with a clean source", Wirakusumah said.
"The president doesn't want this to be 1MDB. We must have a well-managed sovereign wealth fund," he said.
SCMP