After criticism from some in legal fraternity over Tommy Thomas' new book, others jump to former AG's defence
KUALA LUMPUR : Tan Sri Tommy Thomas' recent tell-all book, outlining his career including his time serving as attorney-general, has garnered a lot of attention as well as the possibility that he has raised the ire of certain authorities.
The legal eagle had candidly revealed the goings-on of some controversies, including the allegation that then prime minister Tun Dr Mahathir Mohamad had asked for his resignation a day after he was appointed into the attorney-general's office by then Yang di-Pertuan Agong Sultan Muhammad V.
Now, two days after his book titled My Story: Justice in the Wilderness was launched (and sold out), there are questions if Thomas has contravened the Official Secrets Act 1972 (OSA), among others.
Constitutional expert Datuk Shad Saleem Faruqi, however, told The Vibes that even though the OSA is a very wide-ranging, catch-all law, it should be subject to the federal constitution and is applicable for information that endangers public security, public order, cabinet papers and other highly classified documents.
"OSA is subject to the constitution and only such information which endangers public security, public order, incitement offence should be categorised as 'sulit' (top secret/classified), etc.
"But of course, under the OSA there are documents like cabinet papers, foreign dispatches – these are secrets by themselves, not their content but they are secret by themselves.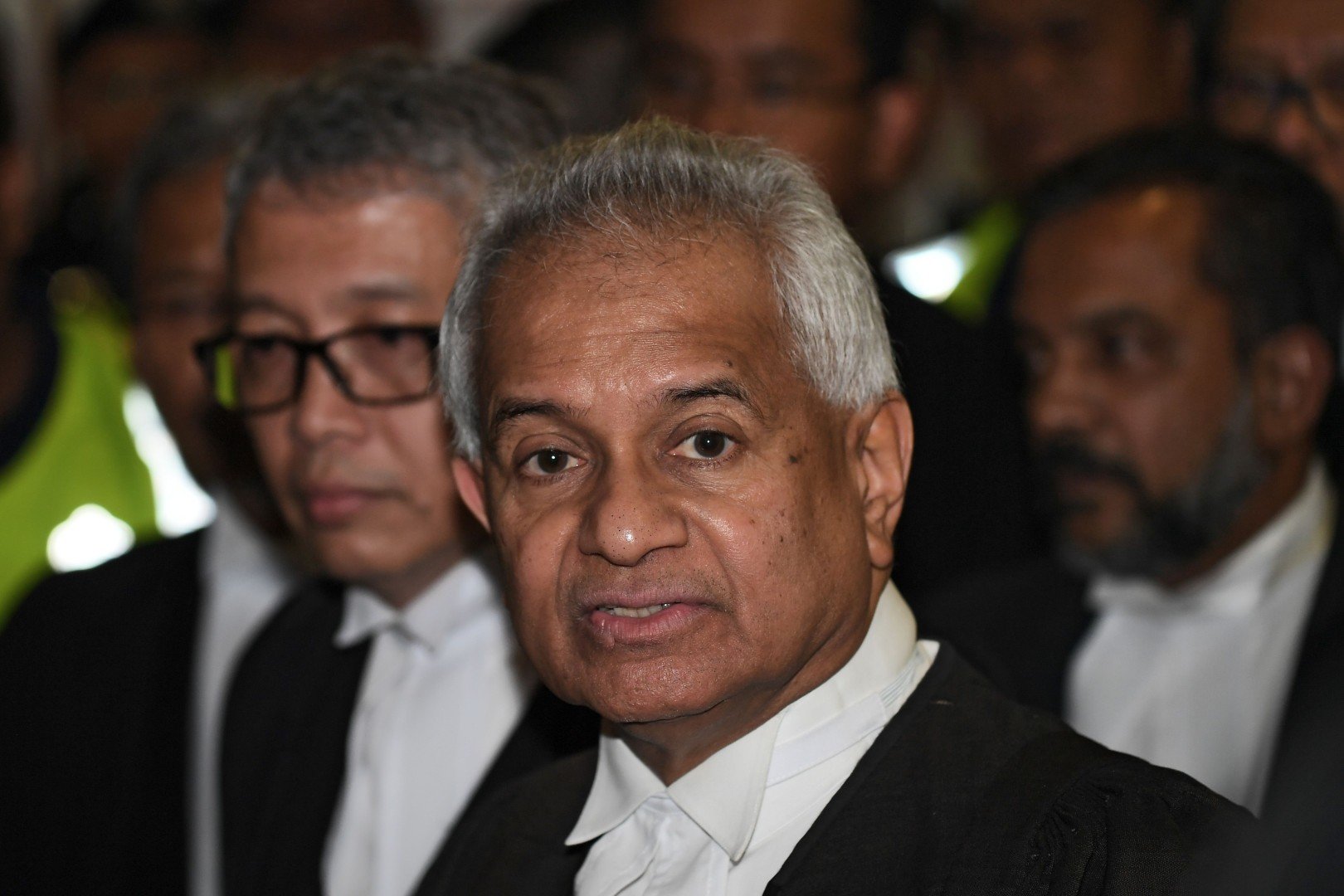 "Yes, it is a situation where the courts will have to decide whether first of all the papers are properly classified, because classification is not automatic. It has to be authorised by an authorised person who classifies the document," he said.
Shad Saleem, who is Universiti Malaya's Tunku Abdul Rahman chair as professor of constitutional law, said any documents being classified as top secret must relate to the federal constitution's Article 10, Clause 2, sub-clause A – which relates to national security issues.
He added that being a very wide-ranging and tough law, only the courts can decide if any documents can be categorised as OSA.
Senior lawyer Datuk Seri Rajan Navaratnam, meanwhile, said the OSA stipulates that any person, including someone who has worked for the government, ranging from public servant, office bearer or contractual staff is bound by the provisions in the OSA during and after the term of employment.
However, he argued that this would include communications and discussions held on matters involving the state where an offence under this act is punishable with a prison term of not less than one year but not exceeding seven years.
"The OSA also provides the authorities with powers to arrest without a warrant if a person is found committing an offence under the act or in the authorities view for justifiable reasons, is of the view that person is reasonably suspected of having committed an offence.
"Another issue is Section 203A of the Penal Code which states that a person is guilty of an offence if he or she discloses information that was obtained during the performance and exercise of his or her function," Rajan said.
He added that disclosure on discussions, views and decisions for example, the option to expel Indian fugitive Zakir Naik may affect Malaysia's international relations.
"A balance has to be struck between the law, freedom for speech and expressions and trust. Anything said or discussed in confidence should remain confidential unless it is a furtherance of an illegal act or for the benefit of society as a whole," he said, adding that freedom of expression and opinions to further impart information and thoughts on issues concerning public interest, more so in a democracy, should be supported.
"But with the OSA in force, there is some restraint though restrictions on rights to express must be construed narrowly."
He said it is important to strike a balance as any protection under the OSA must be used only to protect the rights or reputation of others or national security and public order and not a mere general application of it failing which the OSA may be abused.
Similarly, former Malaysia Bar president Ragunath Kesavan believes that discussions, conversations or chats should not be classified under the OSA.
"It depends on the nature of the information and the documents available. If it's mainly opinions – then no (it should not be covered under OSA). OSA must be documents that have been classified as OSA, only then it can't be revealed."
Thomas has been panned by several law experts, including former law minister Datuk Seri Zaid Ibrahim and Mohamed Haniff Khatri Abdulla.
In his Twitter page, Zaid sarcastically said he should have learned a thing or two from Thomas in order to make an extra buck.
"Although my tenure as minister was short, I too had some juicy stuff to tell. But I thought my oath of office would prevent me from disclosing them. I should have consulted Tommy and made some money," said Zaid.
Haniff was reported by Malaysiakini as saying that the former AG should have remained bound to the concept of lawyer-client interest where Thomas should not have disclosed any advice given while he served in office.
"Unless in circumstances permitted by the law, (such advice) cannot be disclosed to the public, as the structure of trust and legal integrity will be affected, if it is done without thought, what more by an attorney-general or a former attorney-general," he was quoted as saying.
By : Azril Annuar – THE VIBES
Additional reporting by G.Surach