Online fury directed at 28-year-old digital nomad Kristen Gray accuses her of exploiting island's friendly ways for her own selfish purposes
A Balinese social activist said the incident had 'opened a tap of emotions' in many, exposing their true feelings about tourists and digital hipsters
The social media firestorm ignited by an American "digital nomad" who promoted the perks of living in Bali for foreigners has revealed the frustrations that many Indonesians feel about the local government's relentless pursuit of tourism to drive the economy, which has left residents with little else now that the Covid-19 pandemic has disrupted travel.
Indonesian internet users this past week accused 28-year-old Kristen Gray – who went on Twitter to promote her US$30 e-book on how to move to Bali for an "elevated lifestyle at a lower cost of living" while skirting Indonesia's current entry ban for foreigners – of exploiting Western privilege and contributing to the island's gentrification.
Immigration authorities in the world's largest Muslim-majority nation, where support for homosexuality is very low, assailed her promotion of an LGBTlifestyle in Bali, where most residents are Hindu. Only 9 per cent of Indonesians agree that homosexuality is acceptable, according to a June 2019 survey by Pew research centre.
Gray, who said she had struggled with being black and queer in the United States, listed the benefits of Bali as "safety, low cost of living, luxury lifestyle, queer friendly, [and the] Black in Bali community."
Her rent cost US$400 she said, and she had started a graphic design business. Besides her e-book, which includes "direct links to our visa agents and how to go about getting into Indonesia during Covid", she was also offering 45-minute consultations to those thinking of making the move to the tropical island at a cost of US$50.
Indonesia currently bans the entry of foreigners, except for diplomats, over concerns about coronavirus transmission and the risks from the more contagious Covid-19 variant that was found in Britain.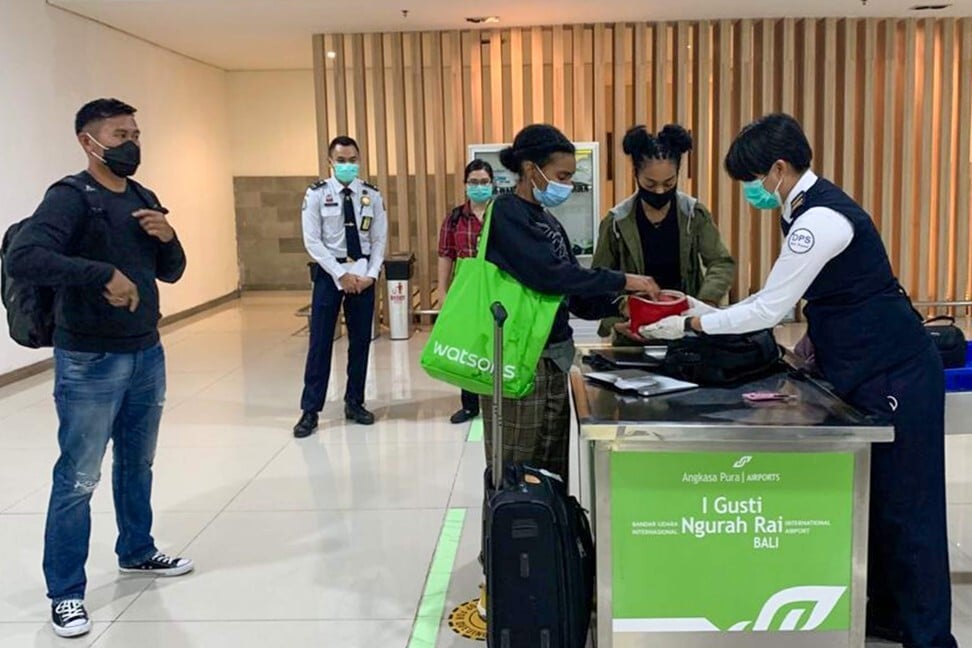 The backlash against Gray comes after a series of incidents last year of foreigners violating Covid-19 protocols for not wearing masks, holding a mass yoga session and private parties, or flouting their tourist visas by doing business on the island of 4.3 million.
In December, two Russian social media influencers created a video where they deliberately drove a motorcycle into the ocean in Nusa Penida, a snorkelling and diving hotspot in Bali, in a bid to gain followers. They are being deported this weekend.
The island, which has recorded 22,754 coronavirus cases, has struggled to keep a lid on infections after reopening to domestic tourists in August. There have been widespread reports of staff in the decimated hospitality industry losing their jobs and having to return to their hometowns outside Bali or turning to farming.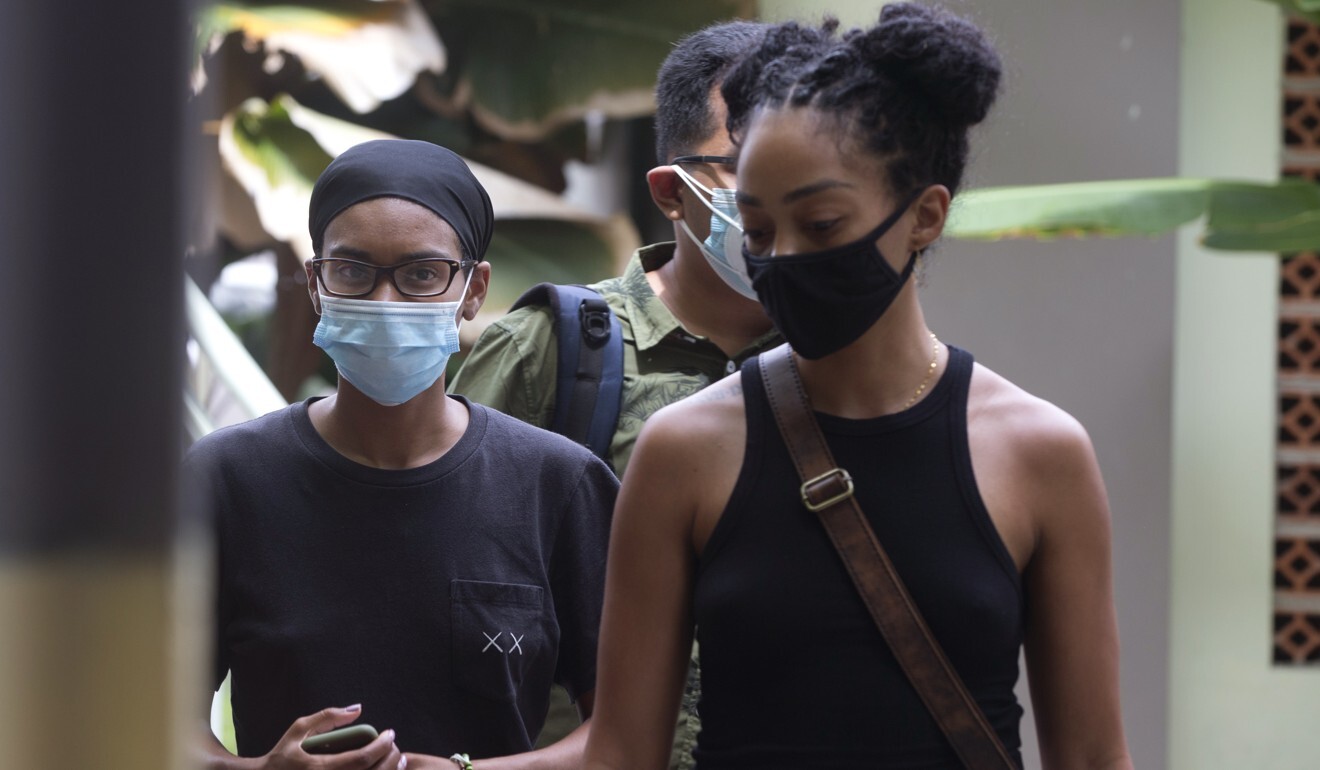 Gus Dark, a Balinese artist who focuses on environmental and social issues, said the Kristen Gray incident had "opened a tap of emotions" in many, exposing their true feelings about tourism in Bali, which is known for its serenity, breathtaking views and surf beaches. In 2019, it had more than 16 million visitors, of whom 6.3 million were foreigners.
In recent years, it has burnished its appeal as a haven for young, digitally-savvy travellers who could still run businesses or hold down jobs by working out of affordable, modern villas, co-working spaces or trendy cafes, while at the same time enjoying laid-back lifestyles with beaches and rice fields at their doorsteps. Their only needs: a laptop and high-speed internet connection.
"Many foreigners [in Bali] have felt like they have diplomatic immunity just because a small number of locals ordained them as 'little kings'," Gus told This Week in Asia, saying the Balinese had "pent-up feelings" about the government's pursuit of tourism while overlooking its negative impacts.
Gray's tweets, which she eventually deleted, also sparked allegations that she had overstayed her visa and was not paying taxes on income derived from her business. When Gray responded to a Twitter user by saying she did not need to pay taxes in Indonesia because her tax residency was the US, the responses came fast and furious.
A user with the handle @redfolklore criticised foreigners on Bali for living in "luxury" while working on tourists visas and not paying taxes, while at the same time "locals were struggling" just to buy food.
The minimum monthly wage in Bali is 2.5 million rupiah (US$177).
Indonesian immigration authorities, who clarified that Gray's visa was valid until January 24, ultimately decided to deport her and her girlfriend, Saundra Michelle Alexander, because Gray's promotion of Bali as LGBT-friendly had "unsettled society", and because she had advertised "easy access to enter Indonesia in the pandemic."
In interviews with local and internationalmedia outlets, Gray said she believed she was being sent back to the US because "I put out a statement about LGBT and I've been deported because I'm LGBT".She and her girlfriend were deported on Thursday, and are now back in the US.
Bali does depend on tourism, but to me, respectful tourism is better than mass tourism that is now being promoted by the central government

Gus Dark, a Balinese artist
Ni Luh Djelantik, a social activist who lives on Bali, welcomed the news of her deportation, calling foreigners like Gray "trash tourists".
"Thanks Bali Immigration for reaffirming and enforcing the law so the nation's dignity isn't trampled by those who misuse and misunderstand Indonesians' friendliness as a greenlight to do whatever they want," Ni Luh said to her over 300,000 followers on Instagram.
Gray is not the first foreigner to be deported from Bali for overstaying her visa. In June, a Syrian national was deported for holding a mass yoga retreat – attended by more than 60 foreigners – amid the pandemic. In July, two Russians were deported for holding paid yoga classes while they were on tourists visa, and in August, an Italian was deported for using his tourist visa to open an online spiritual service.
Entitled foreigners are a dime a dozen in Bali, but those who perform "outlandish" acts that hurt people, the environment and the culture reflect how some tourists are attracted more by getting attention on social media than knowing Balinese culture, said Anton Muhajir, a member of the online citizens' journalism portal Bale Bengong.
"These incidents show that the tourism quality in Bali has been declining. Many tourists who came to Bali don't really enjoy Bali because they only care about content" for their online postings, Anton said. "They don't want to know what a pura [Balinese temple] is, why some temples were located in particular places, what are their relevance to Balinese culture, so they're only interested in the destination's visual appeal."
In 2019, a Czech couple were criticised online after they shared a video on Instagram of the man splashing the woman's rear end with holy water from Sacred Monkey Forest Sanctuary in Ubud, central Bali.
Gus Dark said that foreigners may be feeling entitled to do whatever they want in Bali due to the perceived leniency to tourists.
"Too many foreigners in Bali have violated rules, but they walk away because they can say that they don't read the existing rules" or can count on "selective law enforcement" by the police, Gus said.
"Bali does depend on tourism, but to me, respectful tourism is better than mass tourism that is now being promoted by the central government," he said. "Some cases [involving foreigners] in Bali have been swept under the rug to maintain the good name of Bali, Indonesia's main selling point for tourism."
Gus said he regretted that international publications reporting on Gray's deportation had linked it to her sexual orientation, but he blamed immigration authorities for suggesting that Bali was not LGBT-friendly.
He said acceptance of the LGBT community was "not a problem", since Balinese culture has recognised "third gender" people within society for thousands of years.
By : Resty Woro Yuniar – SCMP