The pandemic has sent demand for rubber gloves rocketing, giving a boon to both firms such as Top Glove and the wider Malaysian economy
But as investors point the finger over workers' living conditions, experts say action is needed to keep ahead of competitors in China and Southeast Asia
Even as the coronavirus pandemic propels profits in Malaysia's burgeoning rubber glove industry to new heights, widespread accusations of forced labour amid increasing competition from China and Thailand have left it facing an ultimatum: change or be changed.
Malaysia produces about 65 per cent of the world's supply of rubber gloves and the coronavirus-induced boom has had a transformative effect on the nation's rubber industry – the world's fifth or sixth largest – as a whole. Its share of GDP went from 0.6 per cent in 2019 to about 1 per cent in 2020, while its value-added output in the first three quarters of 2020 hit 8.9 billion ringgit (US$2.2 billion), more than the whole of the previous year.
The glove maker's success has therefore raised their importance to a nation navigating an economic slump brought on by the pandemic and its accompanying lockdowns. In 2020, the Malaysian economy contracted 4.5 per cent.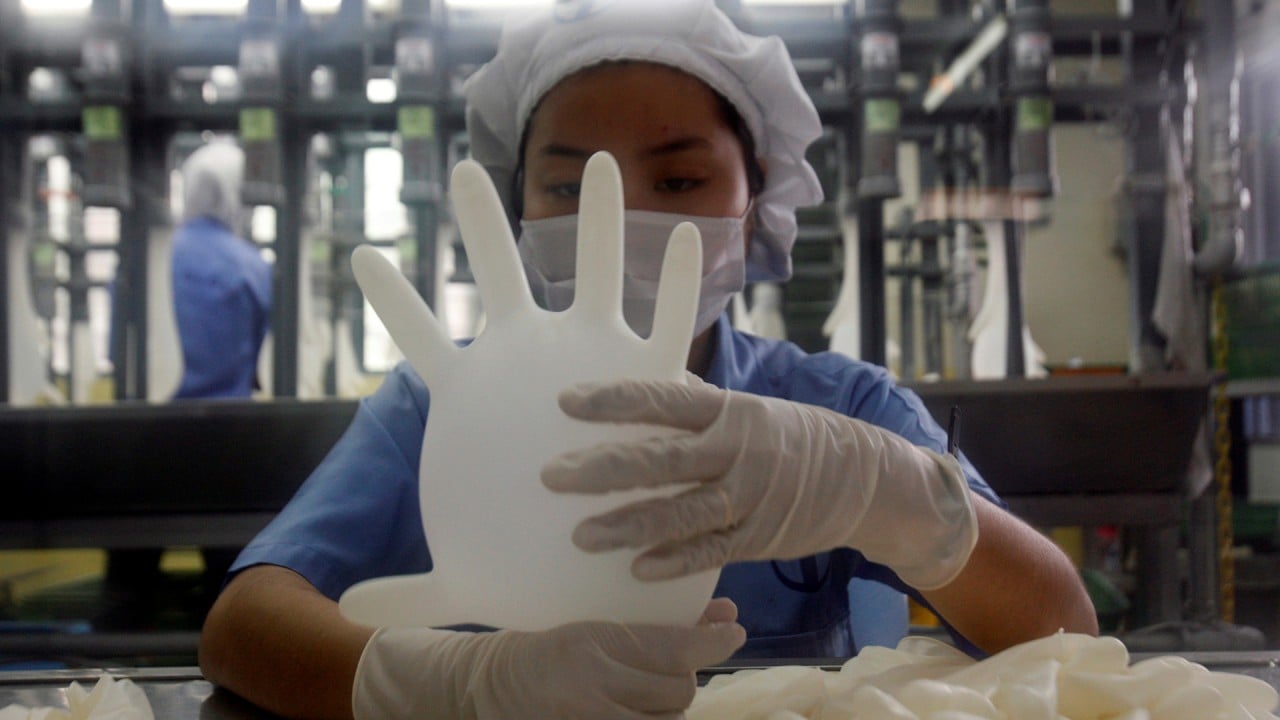 However, claims of labour abuses at glove manufacturers have caused concerns among international investors and with rivals such as China, Indonesia and Thailand hoping to steal a march on the industry leader, observers say these must be addressed if Malaysia is to retain its edge.nullThe warnings come amid a string of embarrassing headlines for Malaysian glove makers. In particular, Top Glove Corporation – the world's largest glove manufacturer – has faced repeated claims that it provides its employees unsafe working and living conditions. In July, the United States banned two of its units over forced labour allegations, while Malaysian authorities plan to charge the firm over poor worker accommodation.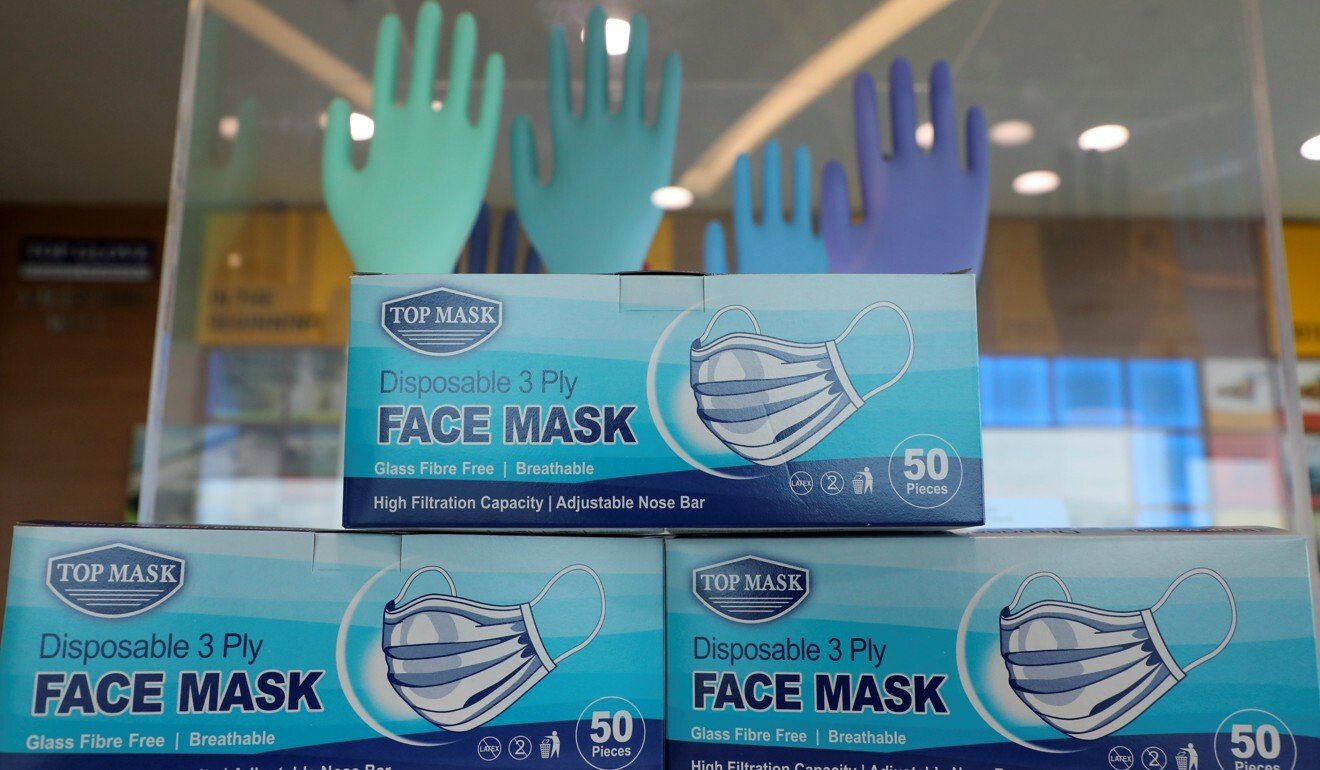 Matters were made worse when a coronavirus outbreak at one of the firm's manufacturing complexes last year infected more than 5,000 foreign workers, killing one. Top Glove responded by dismissing a whistle-blower who revealed that social distancing measures were not being implemented, prompting the US investor BlackRock, Top Glove's tenth biggest shareholder with 1.07 per cent of its shares, to call for the removal of its board of directors. While another investor, a Norwegian sovereign wealth fund, also voted against the board, it was re-elected. Top Glove has also faced fire from the Malaysian government. Human Resources Minister M Saravanan, who initially defended the corporation, had a change of heart after touring its worker accommodation, describing the conditions as a "matter of life and death of vulnerable workers".
Top Glove isn't the only one in the firing line. In December, local media reported that raids on various Malaysian manufacturers had found 781 workers living in shipping containers stacked three storeys high and crammed into warehouses at the end of a pathway "filled with mountains of garbage and factory waste". The key international importer Kimberly-Clark and Ansell responded to the claims by saying it would evaluate its dealings with Malaysian manufacturers.
Activists point out that such media coverage is particularly jarring when juxtaposed with the industry's booming profits – in October, Top Glove became the second-most valuable company on the Malaysian stock exchange, and in December it reported a record first-quarter with net income jumping to 2.38 billion ringgit (US$584 million).
A TURNING POINT?
Industry figures, while acknowledging the need for action, say they need time to turn the situation around.
Supramaniam Shanmugam, president of the Malaysian Rubber Glove Manufacturers Association, said Malaysia's rubber glove industry was at a "turning point" and urged investors and industry partners to "be patient".
"We've asked our members to engage with corporations to tell them the details: we know what has been shown in the media, but sometimes there may be a gap in knowledge," he said.
"It's acknowledged that workers' living conditions are a work in progress, but I think our members are aware of it and have taken necessary actions to address the issues and are just asking for a little more time bearing in mind the complexities involved."
Supramaniam said most of the criticisms over forced labour had been or were being addressed, though more needed to be done on worker housing.
"And that is solely because it takes so long – it is a time-consuming process that requires mass rental, approval from neighbours and local authorities, insurance checks to ensure the housing doesn't prove a fire hazard: these all can't happen overnight."
He added that in some areas of worker rights the Malaysian industry compared favourably to overseas competitors. There was "no child labour, no undocumented workers, no unpaid salaries", he said.
Independent migrant worker rights specialist Andy Hall, however, gave a far less flattering picture.
Hall said most big Malaysian firms ignored international standards because the industry was focused on productivity at the expense of worker welfare and safety.
"Forced labour continues to be prevalent and systemic in the Malaysian rubber gloves industry because of inadequate remediation of debt bondage from extortionate recruitment fees, poor quality housing and isolation, severe limits on worker freedom of movement and abusive, unsafe working conditions," Hall said.
"The Malaysian rubber gloves industry has now been exposed for its late entry into the social compliance debate, particularly because of systemic failure of social auditing companies to previously detect this forced labour and share the data on abuses with buyers and investors."
BARRIER TO GROWTH?
So far, the controversy over worker rights has done little to dim the success of firms such as Top Glove.
Analysts predict growth to continue as long as the coronavirus remains. Even as vaccines are introduced, the average selling price for gloves is likely to continue to climb, they say.
Economist Yeah Kim Leng of Sunway University said the industry's prospects would remain highly favourable, though he cautioned an increase in global glove manufacturing might lead to swings in supply and demand.
Against such a rosy outlook for manufacturers' bottom line, some experts question how much motivation they will have to change their ways.
But rubber industry expert Sivakumaran Seenivasagam said action was needed if Malaysia was to solidify its position amid increasing competition from overseas.
"The glove industry in Malaysia is likely to face challenges from other countries such as Thailand and China who are stepping up their glove manufacturing capacities," he said.
However, foreign boycotts of Malaysia over worker rights were unlikely he said, largely because while the competition from China, Thailand and Indonesia was "significant", they had "quite some ground" to make up.
Yeah said booming profits meant Malaysia's glove makers were well placed to take action, not only on labour abuses but on environmental, social and governance (ESG) issues more generally, something that would benefit Malaysia as a whole.
"While addressing the specific breaches will satisfy buyers wary about ESG risks caused by non-compliant suppliers, achieving high ESG ratings will also attract equity investors and raise enterprise premium value," said Yeah.
"It is therefore critical for the glove companies to utilise part of their windfall profits to rectify the alleged labour abuses, including provision of adequate housing, health care and remuneration as well as safe working environment and conditions."
Additional reporting by Reuters and Bloomberg
By : Tashny Sukumaran – SCMP