KUALA LUMPUR : 1MDB Energy (Langat) Ltd (1MELL) — a subsidiary of 1Malaysia Development Bhd (1MDB) — saw four tranches of million-dollar outflows from its bank account within the same day it received US$1.64 billion from a fund-raising exercise, the High Court was told today.
The SWIFT transfers were made from 1MELL's account at Falcon Private Bank in Hong Kong, the biggest of which totalled US$790 million which defence counsel Tan Sri Muhammad Shafee Abdullah said was transferred to Aabar Investment PJS Ltd (Aabar BVI).
The lawyer said this when questioning prosecution witness Mohd Hazem Abd Rahman in former Prime Minister's Datuk Seri Najib Razak's trial.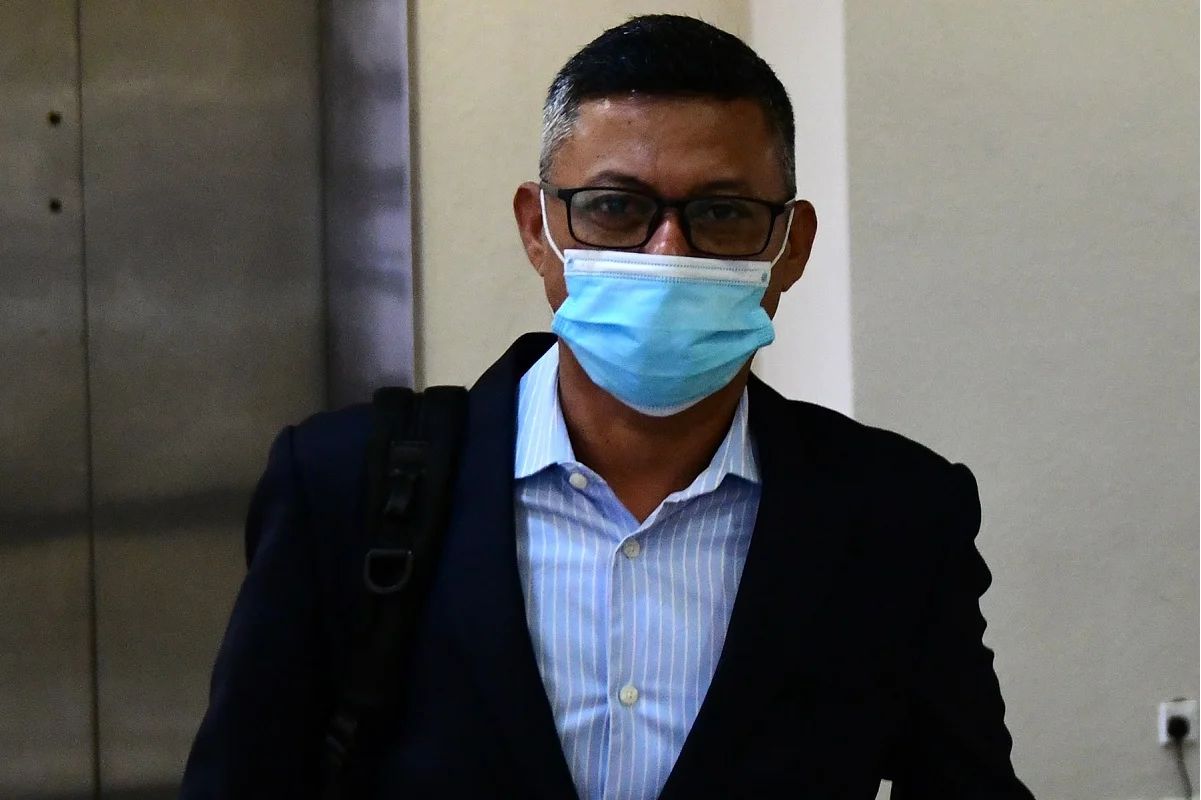 Hazem told the court that he was not aware of the outflow which happened during his time as chief operating officer (COO) of 1MDB between August 2012 and March 2013. He was later appointed as the controversial fund's CEO from March 2013.
The lawyer put to the witness that Mohamed Badawy Al-Husseiny and Khadem al-Qubaisi, were both directors at Aabar BVI, dubbed as the "fake Aabar", as well as the "real" Aabar Investment PJS. Al-Husseiny was also the then chairman of Falcon Bank.
"I'm suggesting that the money was for the benefit of these two persons. Do you agree?" asked Shafee.
"Based on the media reports, yes," responded Hazem.
"You didn't come across any documents pointing to this during your time at 1MDB?" the lawyer further asked.
"No," said the witness.
Similarly, a sum of US$692 million was transferred out of the Falcon Bank account, although it was unclear to whom the payment was made.
There were also two relatively smaller transfers of US$16.29 million and US$1.39 million.
However, Hazem said he was unaware of these transactions and that they were approved by the board of directors. He previously testified that as COO at the time, he was not involved in financial discussions.
All of the payments were also signed off by the 1MDB finance director at the time, Terence Geh, and former CFO Azmi Tahir.
Shafee put it to the witness that 1MDB officers such as former CEO Datuk Shahrol Azral Halmi, 1MDB general counsel Jasmine Loo, Azmi, Geh, along with Al-Husseiny and Al-Qubaisi as well as Goldman Sachs as "the head honcho" under the lead of fugitive businessman Jho Low had conspired to embezzle the bond proceeds from 1MELL.
"I can't comment," said Hazem.
In hindsight, the former COO and CEO of the fund said he would have not accepted the appointment if he knew about the embezzlement.
Shafee said the "scheme" was literally to steal 1MDB's money and suggested that such a scheme would inevitably be discovered.
"There is a high likelihood [to be discovered]," replied the witness.
Goldman Sachs and its two Asian subsidiaries faced criminal charges related to 1MDB, although they were withdrawn by the Attorney-General's Chambers in September 2020.
The withdrawal of charges came after the Malaysian Government came to a settlement with Goldman Sachs over its involvement in raising US$6.5 billion in bonds for 1MDB's independent power plant purchases and the Tun Razak Exchange (TRX) and Bandar Malaysia projects.
It was reported that Goldman Sachs had agreed to a settlement amounting to about US$4 billion.
Meanwhile, Al-Husseiny and Al-Qubaisi have been sentenced to jail, receiving 10-year and 15-year sentences respectively. The two had to jointly pay US$336 million — half of the amount as a payment to IPIC and the other half as penalty.
By : Ahmad Naqib Idris – THE EDGE MARKETS