KUALA LUMPUR : If Indonesia had lowered the palm oil content of its biodiesel from 30% to 20% last year, crude palm oil (CPO) prices would have declined by between US$100 and US$200 (RM400 and RM800) per tonne, says LMC International Chairman Dr James Fry (pictured).
Speaking in the CEO Forum at the Palm Oil Trade Fair and Seminar 2021, Fry said such lowering of the bio-content would have resulted in an extra 2.5 million tonnes of palm oil entering the market.
There was talk that Jakarta may adjust its B30 biodiesel mandate as diesel prices stayed low, while CPO prices were on an uptrend.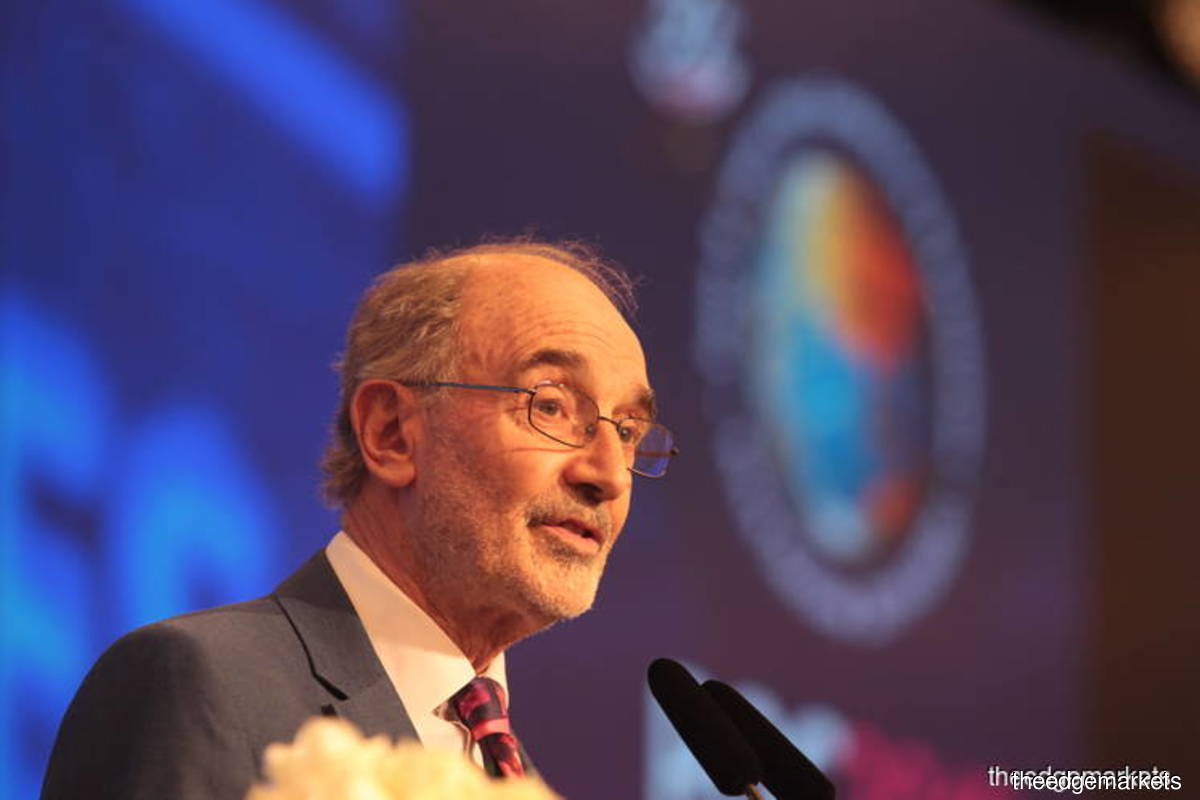 "For Indonesia, one can show that rises in export earnings (in terms of) government revenues and producer incomes, thanks to higher world (CPO) prices, exceeded the costs of export levies that finance (the B30 mandate)," he said.
According to him, export levies have benefitted Indonesian palm producers on the whole.
Fry said if one were to plot the long-run growth of CPO output, and if it regains the rising trend, Malaysian CPO production will rise by one million tonnes in 2021, and Indonesia's production by 4.5 million tonnes (with global production increasing by six million tonnes).
He noted that in 2020, demand for CPO from the food sector fell due to the Covid-19 pandemic, but mandated biodiesel sales rose despite the lower diesel use observed in most countries.
"Previously, when biodiesel became much more costly than diesel fuel, government mandates were reduced temporarily to ease the upward pressure on vegetable oil prices. This time, far from cutting mandates, leading biodiesel consumers including the US, Indonesia, Germany and Brazil, have all increased their mandates," he said.
Since biodiesel mandates were not impacted by high prices in 2020, Fry viewed he has no reason to believe that governments will stop supporting biodiesel mandates in 2021.
On palm oil's performance against other competing vegoils, Fry noted that CPO has lost its price competitiveness against rapeseed oil and soybean oil in the European Union, and this would ultimately affect palm oil export demand, moving forward.
By : Arjuna Chandran Shankar – THE EDGE MARKETS