Two fishermen have rescued a naked fugitive who they found clinging to trees over a crocodile-infested swamp in northern Australia.
Kev Joiner and Cam Faust stumbled across the man in East Point near the city of Darwin on Sunday.
The friends were laying crab traps when they heard the man crying for help, clinging to the branches of mangroves.
They said the man begged them for water and said he had been out there for four days, living off snails.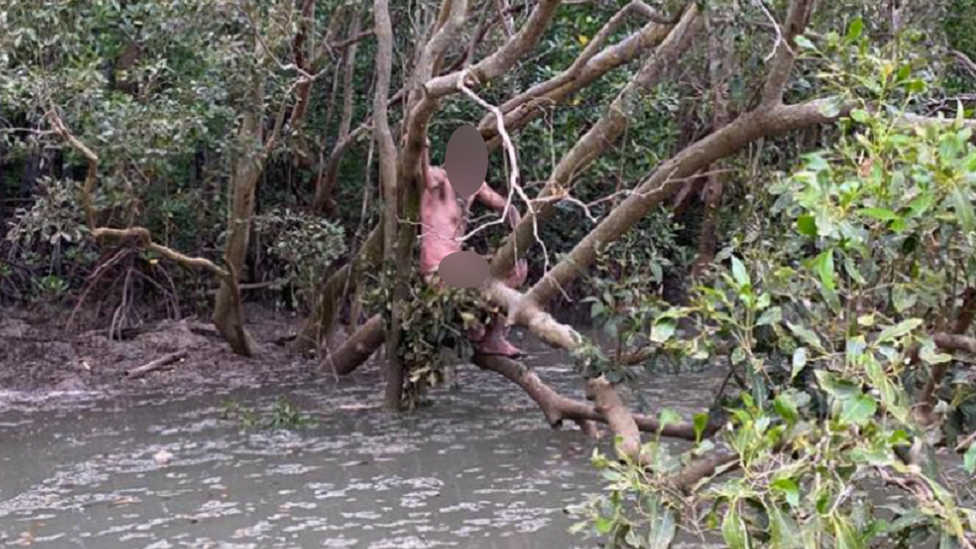 Australian TV network 9News said the 40-year-old man had allegedly breached bail for armed robbery.
"We didn't believe him at first," Mr Faust told the BBC. "Then we realised he was in a bad way and done himself a mischief and were like oh, we better help him."
Mr Faust said the man told them he went out on New Year's Eve to a concert, adding "we thought he had a big night".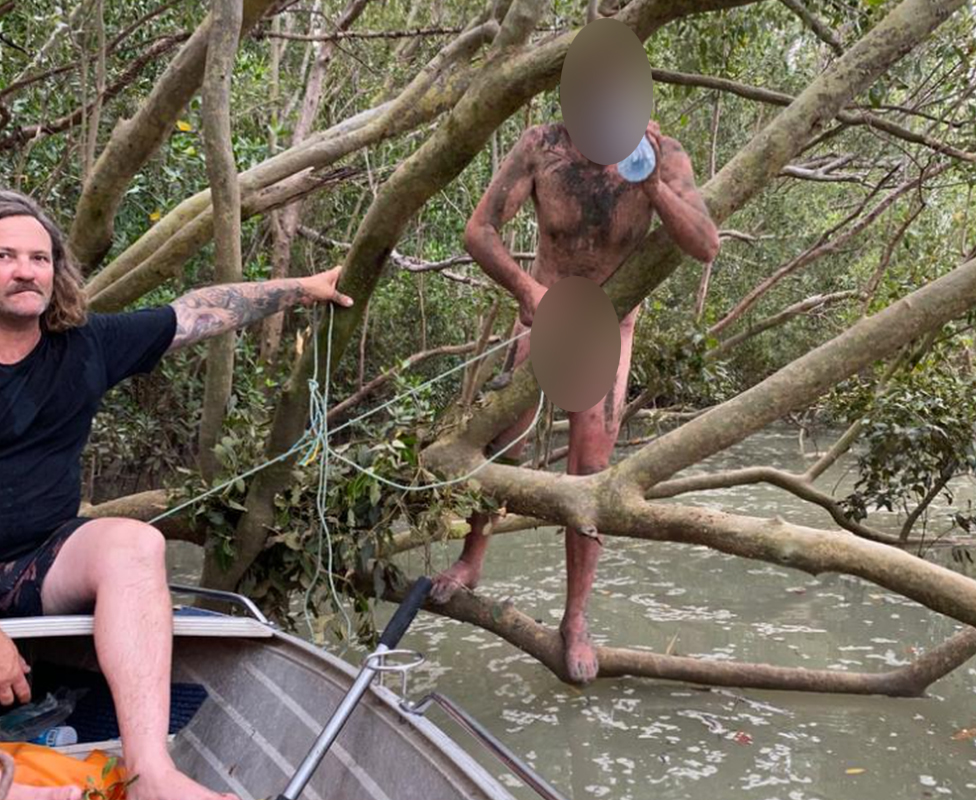 The fishermen allowed the man to hop on board their boat, with Mr Faust offering him his shorts to cover his modesty.
"He had scratches all over him, he was completely covered in mosquito bites, mud all over his face and his chest," Mr Joiner told 9News. "He was suffering pretty bad."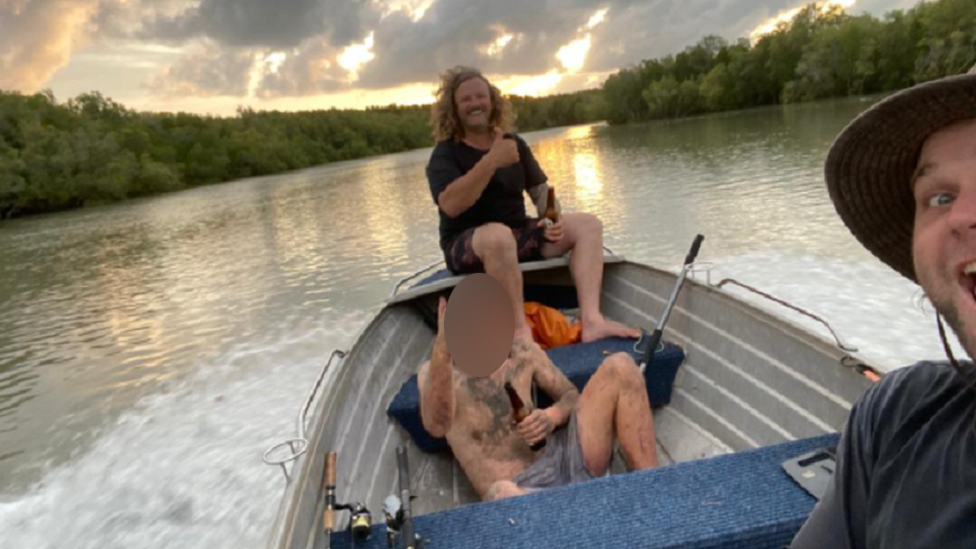 The friends said the man was lucky they found him, as the mangroves in East Point can be dangerous.
Crocodiles are known the inhabit the swamps around Darwin in Australia's Northern Territory.
While ferrying him to shore, the fishermen shared a beer with the man and called an ambulance, which met them at a boat ramp.
Police confirmed to Australian media that the man was a fugitive who had escaped custody days earlier.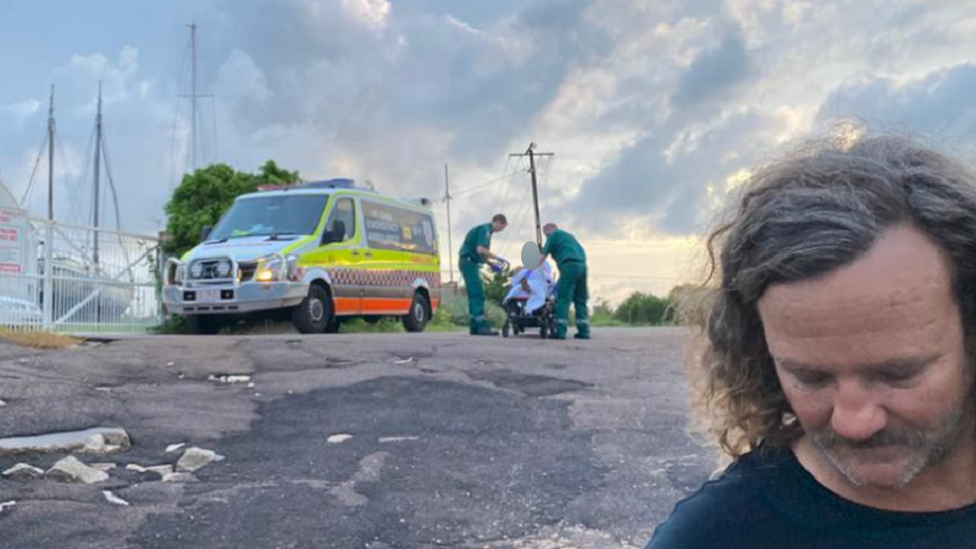 He was arrested and is being treated for exposure at Royal Darwin Hospital.
"He's in hospital with handcuffs on with two cops babysitting him," Mr Faust told 9News.
BBC News