KUALA LUMPUR : The defence in Datuk Seri Najib Razak's 1Malaysia Development Bhd (1MDB) trial suggested that fugitive businessman Low Taek Jho was the one who instructed 1MDB Energy (Langat) Ltd to open an account at Falcon Bank in Hong Kong.
Lawyer Tan Sri Muhammad Shafee Abdullah suggested that this was part of a conspiracy orchestrated by Low and others.
However, former 1MDB chief executive officer (CEO) Hazem Abdul Rahman said he was not fully aware of Low instructing the account be opened at the now-defunct Falcon Bank, although he said he would not be surprised if Low did.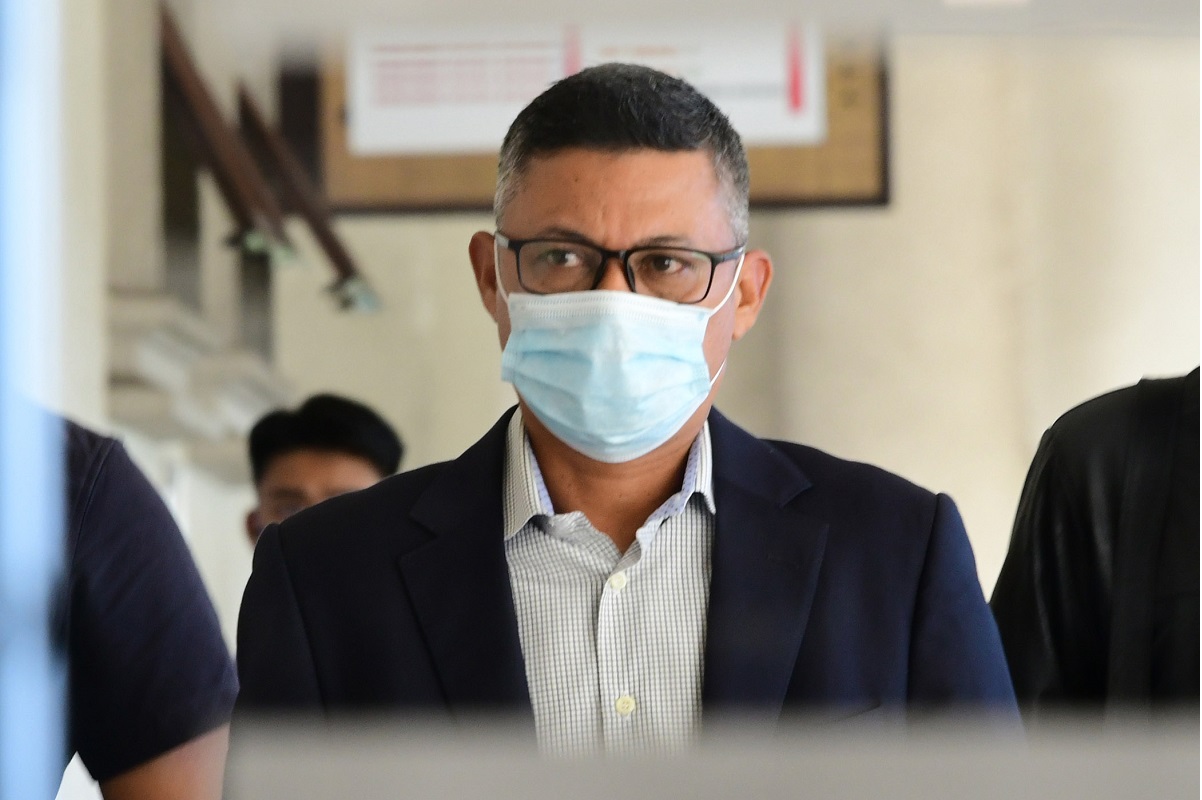 Shafee also pointed out that the chairman of Falcon Bank was Mohammed Ahmed Badawy al-Husseiny, who was also the CEO of Aabar Investment PJS Ltd.
"The reason why Falcon Bank was selected is because of a premeditated plan devised between Shahrol (Datuk Shahrol Azral Ibrahim Halmi), Azmi [Tahir], Jho Low, Jasmine Loo, Terence Geh, [Khadem Abdullah] al-Qubaisi, al-Husseiny, Roger Ng and Tim Leissner to embezzle proceeds of 1MDB Energy Langat," said Shafee.
"Well, I'm not sure about that," replied Hazem.
"But you know now that the money was embezzled," said the lawyer.
"After the fact, yes," said the witness.
"So now you know why Falcon Bank was chosen," Shafee said.
"I can't comment on that," said Hazem.
In senior deputy public prosecutor Datuk Seri Gopal Sri Ram's opening statement, the prosecution said a sum of US$907 million of the US$1.75 billion that 1MDB raised through bonds was paid into the account of 1MDB Energy Langat with Falcon Bank in Hong Kong.
Of the sum, US$577 million then went to Aabar Investments PJS Ltd (BVI). This payment was purportedly a security deposit for Aabar's holding company, International Petroleum Investment Corp, for the purpose of issuing a guarantee for the notes.
Aabar was also given a call option to take up 49% of the shares owned by 1MDB in 1MDB Energy Langat.
Shafee suggested that Najib was not informed of the call option granted to Aabar, based on minutes signed by the former premier on Aug 10, 2012, which had no mention of the 49% call option, nor the security deposit for Aabar.
"Is that regular? This 49% call option and the credit enhancement collateral are serious financial matters, yet the prime minister was not asked to sign on these two matters," the lawyer asked.
However, Hazem disagreed and contended that Najib had knowledge of the matters.
Najib, who has been convicted and sentenced to 12 years' jail and fined RM210 million in an earlier trial involving SRC International Sdn Bhd, is facing four counts of abuse of power for using his position as the prime minister, finance minister and 1MDB board of advisers' chairman to receive gratification worth RM2.28 billion in the ongoing 1MDB-Tanore trial.
On top of that, he also faces 21 counts of money laundering involving over RM4.3 billion.
By : Ahmad Naqib Idris – THE EDGE MARKETS