On Sept 23, PKR president Anwar Ibrahim chose to claim that he had secured a "strong, formidable and convincing" number of members of Parliament on his side.
This claim was outlandish to most because, given the fractured nature of the opposition, it would mean that Anwar would have to count on the support of some Umno MPs for it to be true.
Against this backdrop, public focus on the Supply (Budget) Bill 2021 was squarely on whether Anwar would use Parliament as a stage to finally prove his numbers, as what was done in Perak, rather than pandemic-era fiscal policy
There were tensions when Anwar, as opposition leader, ordered Pakatan Harapan lawmakers not to proceed with a bloc vote, causing many MPs to suffer condemnations for giving the government a free pass.
During the preceding committee stage, there were curious no-shows by some government MPs, fuelling speculation that a revolt was possible.
When the Bill was brought to its third and final reading today, 111 MPs out of 220 MPs, or 50.45 percent, voted in favour.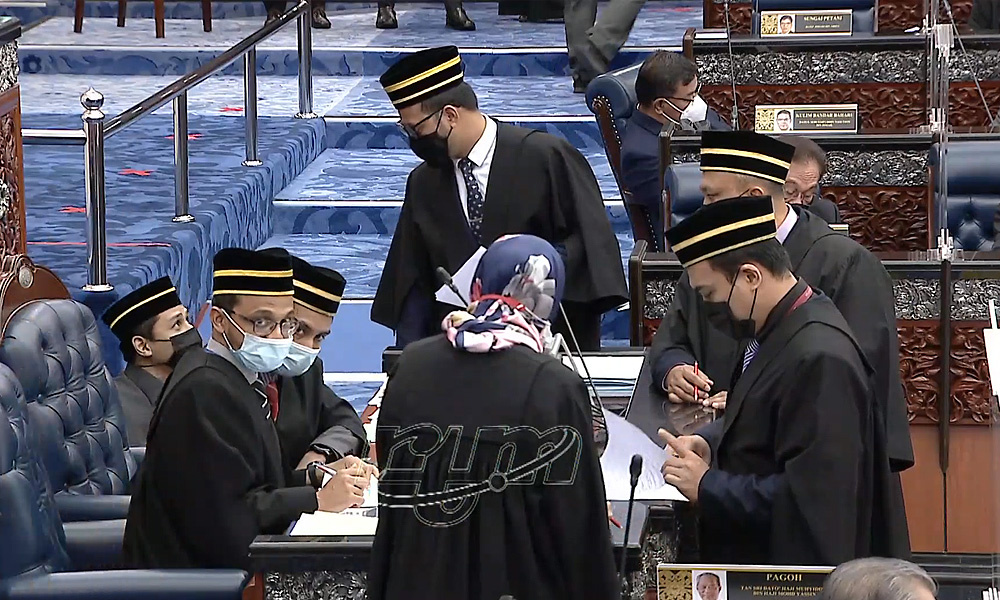 On the opposition side, 108 MPs voted against. This is the highest number of opposition votes tallied during the passage of Budget 2021.
Backbencher Tengku Razaleigh Hamzah (BN-Gua Musang) was absent during the vote.
Now that the dust has settled, Anwar's credibility has taken a serious dent and will likely lead the opposition to question whether he is still qualified to lead them.
Anwar's test of confidence
After ordering opposition MPs not to support a bloc vote, furious MPs had confronted Anwar, to which the latter voluntarily offered to resign as the opposition leader if he could not prove his majority.
That deadline passed two weeks ago. However, it is not clear if the offer was taken seriously.
Those privy about Anwar's resignation offer during the meeting said some MPs had tried to convince him otherwise.
The office of opposition leader is a serious one, spelt out under Standing Order 4A. Parliament affords the opposition leader an office and staff, whose job is to coordinate the opposition to provide adequate checks and balance.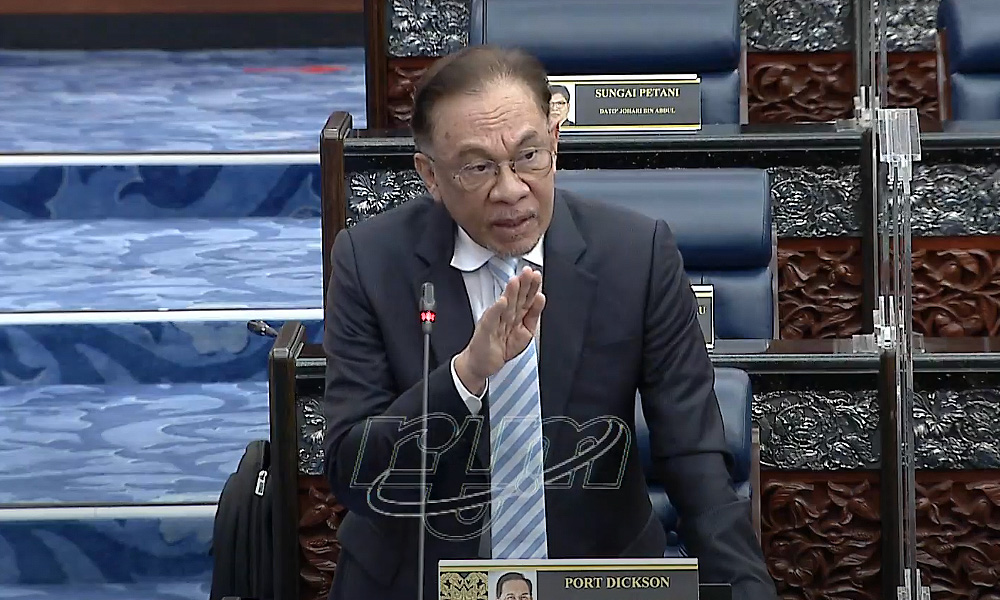 Although most would not have expected Anwar to succeed, his claims in public – once on Sept 23 and again on Oct 13 – added to his claims to MPs behind closed doors on Nov 26, have cast doubts on whether Anwar had the credibility to hold this important office.
MPs can vote for a new opposition leader if they so wish, before Parliament adjourns on Thursday.
Anwar's folly may also see him being challenged as the PKR president when the party's leadership elections are held next year.
In 2018, Anwar won the seat uncontested although an opposing camp led by Azmin Ali swept most of the elected positions.
Whoever is appointed the next PKR president will have control over the second biggest bloc on the opposition bench and have a shot at being named as a prime minister candidate when the next general election comes.
PKR currently has no shortage of potential successors, with the likes of vice-president Nurul Izzah Anwar and secretary-general Saifuddin Nasution.
Muhyiddin survives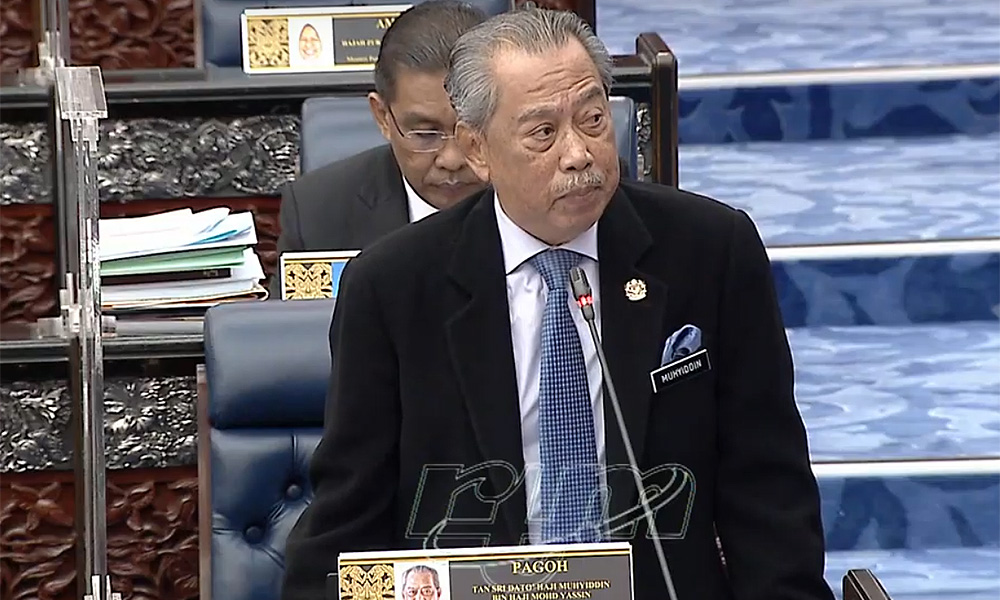 For Prime Minister Muhyiddin Yassin, the budget victory today, albeit a slim one, will allow him some breathing space, at least for the near term.
This is because any future attempts to remove him, at least in the next year, can no longer be done through the Dewan Rakyat.
Parliament does not have to convene until April, and when it does, Dewan Rakyat speaker Azhar Azizan Harun has made it clear that he won't allow a confidence motion on Muhyiddin to go to the floor if it is not supported by the government.
That means the only way to unseat Muhyiddin in the Dewan Rakyat is through the budget vote and the next one, at the earliest, will be in October 2021.
The budget is considered a proxy confidence vote as the government would not be able to function if its funding is not approved.
After months of trying to fend off Anwar's threat to dislodge him as prime minister, Muhyiddin has now appeared to turn the tables on Anwar as the PKR president himself will face a confidence test in the opposition.
However, Muhyiddin is not completely out of the woods yet. With only 111 MPs behind him, the defection of two MPs is enough to bring down his government.
Any such manoeuvring will now shift back to statutory declarations and convincing the Yang Di-Pertuan Agong, as the Dewan Rakyat will be out of the picture until October next year.
By then, a general election may have already been called.
Muhyiddin has indicated that he plans to call for a general election as soon as the Covid-19 pandemic subsides and the Malaysian population is expected to be vaccinated as early as February next year.
MALAYSIAKINI