IPOH: "Meet at Seri Satria", jested Datuk Seri Ahmad Faizal Azumu who announced the handover of his resignation letter as Menteri Besar and that of the entire line-up of state executive councillors to the Sultan of Perak, Sultan Nazrin Shah, today.
Seri Satria is the official residence of the Deputy Prime Minister located in Putrajaya.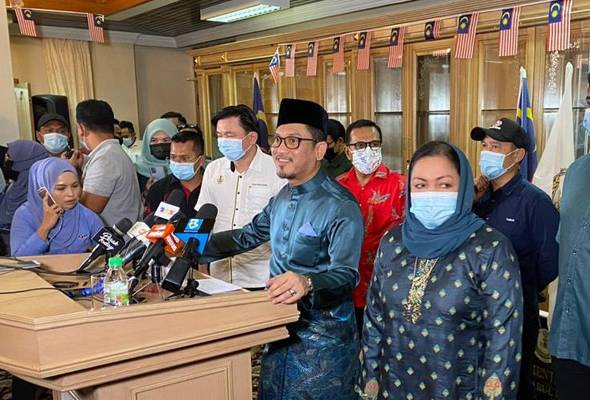 He made the remark after a media conference at the old residence of the Menteri Besar here today.
Earlier, a poster congratulating Ahmad Faizal who is Tambun MP on his appointment as the Deputy Prime Minister went viral.
Ahmad Faizal who is also the Chenderiang assemblyman failed to garner majority support in a vote of confidence on him at the legislature yesterday.
He obtained only 10 votes compared to 48 against him, while one member abstained in the motion brought by Datuk Abd Manap Hashim (BN-Pengkalan Baru)
BERNAMA / ASTRO AWANI