KUALA LUMPUR: Langkawi Member of Parliament Tun Dr Mahathir Mohamad said no specific effort had been made by the government to promote modern agricultural methods among smallholders.
The former prime minister explained that they would not be able to progress if the group was left in the old way.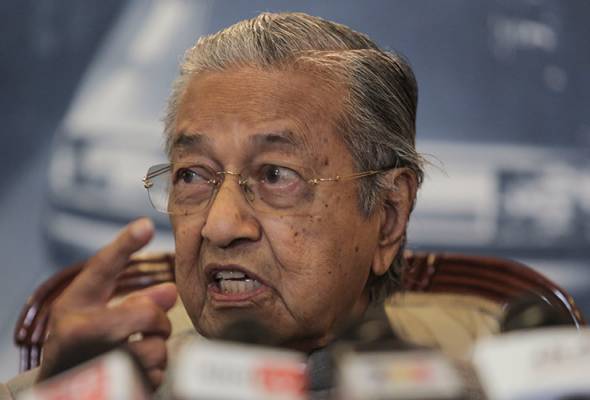 In this regard, Dr Mahathir stressed that it was difficult for him to express support for the 2021 Budget without an explanation on how the group's poverty could be overcome.
"Perhaps the Perikatan Nasional (PN) government has thought of and implemented these modern agricultural methods."
"If so, then just ignore my opinion. But as far as I know, small farms are still small and the allocation is only for subsidies."
Therefore, our farmers will be poor forever. I also have an idea regarding fishing. The way our fishermen catch fish will continue to make them poor.
"It seems that the government's approach is limited to giving and increasing allowances."
"Apart from increasing allowances, is there no way to increase fishermen's income?," he asked at the Supply Bill 2021 debate session at the committee stage in the Dewan Rakyat, here on Wednesday.
Dr Mahathir added that the situation would cause the group to remain poor and dependent on government subsidies.
Commenting further, he said the increase in allocation to the Ministry of Agriculture and Food Industry from RM500 million to RM1.4 billion, was not enough.
Instead, he said what needed to be done was an approach to tackling the poverty of farmers and fishermen.
"Actually, fish farming is very successful in Langkawi. The Langkawi sea is protected by islands from strong winds and high waves. There are many suitable places for fish farming in cages.
"Fishermen alone are not possible to set up this enterprise. Only companies or cooperatives are possible," he said.
Among the factors that smallholders do not develop, Dr Mahathir explained, was because the land owned by the group was too small.
Therefore, he opined that small farms needed to be combined to become estates with a size of at least 1,000 acres or more to overcome the problem.
By : Hasimi Muhamad – ASTRO AWANI