KUALA LUMPUR: Simpang Renggam Member of Parliament, Dr Maszlee Malik and Permatang Pauh MP, Nurul Izzah Anwar have been considered among the new icons who can replace Opposition Leader, Datuk Seri Anwar Ibrahim.
Lecturer of the Department of Administrative and Political Studies, University of Malaya (UM), Dr Mohammad Tawfik Yaakub said the younger candidates were able to bring about reforms in Pakatan Harapan (PH).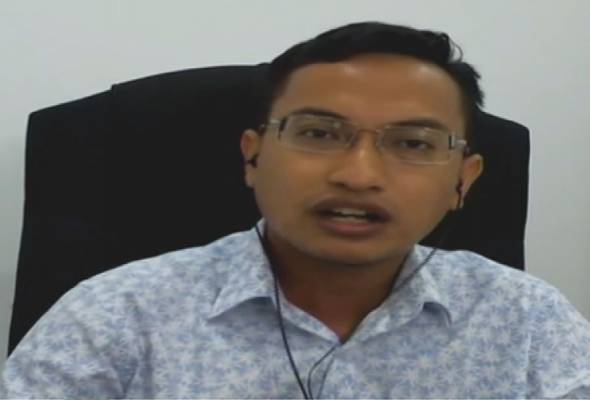 Therefore, he said, he agreed with the suggestion of the Parti Warisan Sabah (Warisan) Whip chief Datuk Rozman Isli that Anwar's position needed to be replaced by those who were younger and eligible.
"Actually, there are new icons who can be promoted."
"Though not popular, there are icons in the opposition like Dr Maszlee Malik who can be promoted as Opposition Leader.
"This will give awareness in the country's politics, that is how to see future political sentiments."
In PKR itself, we have Nurul Izzah who can be appointed as Opposition Leader and this reflects that we are heading for new politics and leaving the best legacy we have ever had," he told Astro AWANI on Wednesday.
At the same time, Dr Mohammad Tawfik saw that it was time for new faces to replace the veteran MPs or whom he described as 'ancient political dinosaurs'.
"I see that in Parliament itself there are only 10 per cent of MPs under the age of 45."
This means that our MPs are veterans, or these 'ancient political dinosaurs' from PH or the government who consider it no longer necessary (to hold a seat) after GE15.
"Give space to young people to contest in GE in order to reduce political dinosaurs," he added.
He said the drastic changes to be made was not only for the benefit of the opposition bloc but also for the government administration.
"If drastic changes are made, then there will also be benefits for PH so that they serve as a check and balance to the country's administration and advance the country to the perspective of ideas and come up with thoughtful opinions and not just issue statements we heard in Parliament recently.
"There were various words uttered that do not reflect mature politics and need a new energy, young and able to move PH and PN," he added.
Earlier, Warisan Whip chief Datuk Rozman Isli said it was time for the opposition bloc in the Dewan Rakyat to find new individuals to lead the bloc to make it stronger.
By : Rahimah Abdullah – ASTRO AWANI