Civil servants can still be paid even if Prime Minister Muhyiddin Yassin loses the vote on Budget 2021, said lawyer Mohamed Haniff Khatri Abdulla.
Speaking to Jom Channel yesterday, Haniff explained that MPs had an obligation to vote down the budget if their proposals were not accepted and the aspirations of their constituents were not fulfilled.
Should Muhyiddin lose the vote, he explained, it would mean he no longer commanded the support of the House, therefore compelling the Yang di-Pertuan Agong to appoint a new prime minister and cabinet, which would have to table a new budget immediately.
He said that the new government could table a budget for just the first quarter, which would cover essentials such as paying for salaries and funds needed to battle Covid-19, pending a proper budget for the year, pointing to Article 102 of the Federal Constitution.
Article 102 stipulates that under circumstances of "unusual urgency", Parliament can authorise expenditure for a "part of the year" budget until a supply bill is formally passed.
"Hence the public should not think that if the MPs vote down the budget, should their proposals be rejected, they are not prioritising the country," he said.
Yesterday, Finance Minister Tengku Zafrul Abdul Aziz warned that salaries for civil servants, health workers, and cash handouts would be stalled unless Budget 2021 was approved.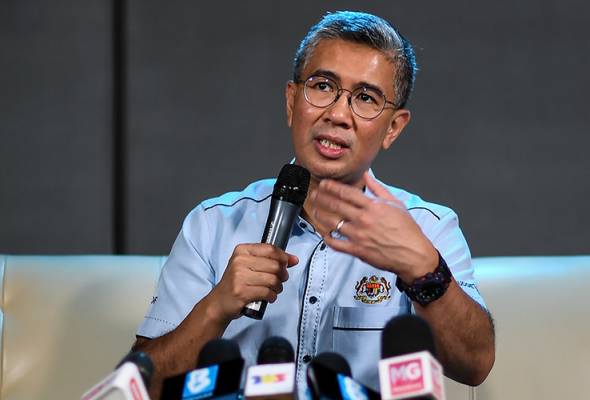 Opposition leader Anwar Ibrahim regarded Zafrul's statement as a threat and an attempt to sidestep suggestions by "the majority" in the House regarding Budget 2021.
At the moment, there is no certainty that Muhyiddin commands the majority support of MPs. In July, Muhyiddin proved he had the support of 113 MPs, at most.