KUALA LUMPUR: The question on whether Prime Minister Tan Sri Muhyiddin Yassin should step down are among issues to be discussed by Barisan Nasional MPs in a meeting at PWTC, today.
Confirming the matter, Sembrong Member of Parliament, Datuk Seri Hishammuddin Tun Hussein said he wanted to hear the views of the BN consensus on the matter first.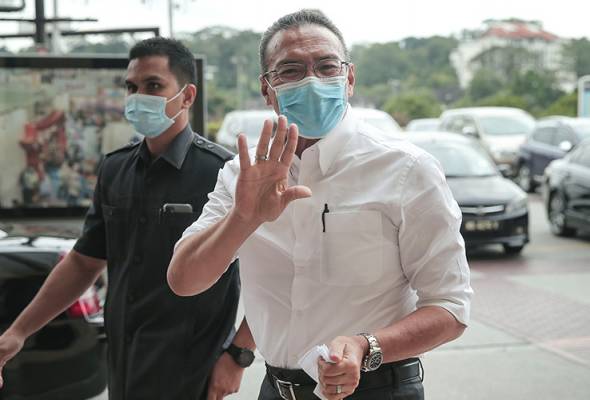 "We will discuss. I want to hear BN's views first," the Barisan Nasional Treasurer told reporters when met at Menara Dato Onn on Monday when asked if the issue of Muhyiddin's resignation as prime minister would be discussed after there was pressure to do so.
In a related development, BN chairman Datuk Seri Dr Ahmad Zahid Hamidi reportedly held a meeting with all BN MPs to discuss several matters, among them was the Yang di-Pertuan Agong's rejection of the declaration of Emergency yesterday.
Earlier today, the media reported that Muhyiddin, who is also the chairman of Parti Pribumi Bersatu Malaysia (Bersatu), had a meeting with the leaders of political parties.
But Ahmad Zahid, who is also the Member of Parliament for Bagan Datuk, was reported absent from the meeting.
Apart from that, the media also understands that the UMNO Supreme Council Meeting, which was postponed last week, will convene tonight.
ASTRO AWANI