TEHRAN (FNA)- Researchers of Iran's Arak University in collaboration with the researchers of the Malaysian Industrial University (UTM) manufactured a special sensor that is able to diagnose COVID-19 within a few seconds, a member of Arak University scientific board Mohammad Velasjerdi said.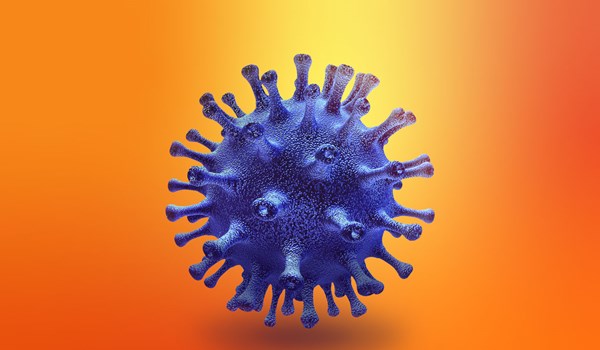 Velasjerdi said that a joint research between the scholars of Arak University and UTM resulted in diagnosing coronavirus in a few seconds through examination of the patient's saliva as a relatively safe and sure method to control the epidemic.
"To Diagnose the coronavirus, we have used light fiber sensor with golden and graphene oxide coating. This sensor is able to diagnose the virus in the patient's saliva via changing the length and intensity of the wave obtained by optic analyzer," he further said.
He went on to say that, during the research, the saliva of patients aged 34-72 were examined with the sensor, showing significant changes in the length and intensity of the obtained wave in proportion with the number of the viruses in different phases of the disease.
Research results have been published on highly credited Chemical Engineering Journal.
In a relevant development last week, Iranian scientists at the Growth Center of Mohaqeq Ardabili University succeeded in patenting a non-invasive two-pressure ventilation system based on hydrostatic water pressure for emergency situations of coronavirus patients.
"The designed device is a sample of two-pressure ventilation system, or BiPAP. The system is an innovative design that uses hydrostatic water pressure to regulate pressure in order to be used in critical situations such as respiratory disease outbreaks and it reduces complexity and costs," Hossein Vaseqi Dodaran, the executor of the plan, told FNA on Tuesday.
"Adjustable high and low pressure levels, adjustable inhalation and exhalation time, PEEP pressure supply, ease of use and no need for external technologies are the advantages of this device," he added.
"The nature of this device is non-invasive treatment and can replace a hospital ventilator in mild cases of the disease," Vaseqi Dodaran said.
Fars News Agency