KUALA LUMPUR : An official from the Prime Minister's Department (PMD) and the Malaysian Anti-Corruption Commission (MACC) investigating officer (IO) in Datin Seri Rosmah Mansor's solar hybrid graft case are the final two witnesses to be called by the prosecution before it closes its case.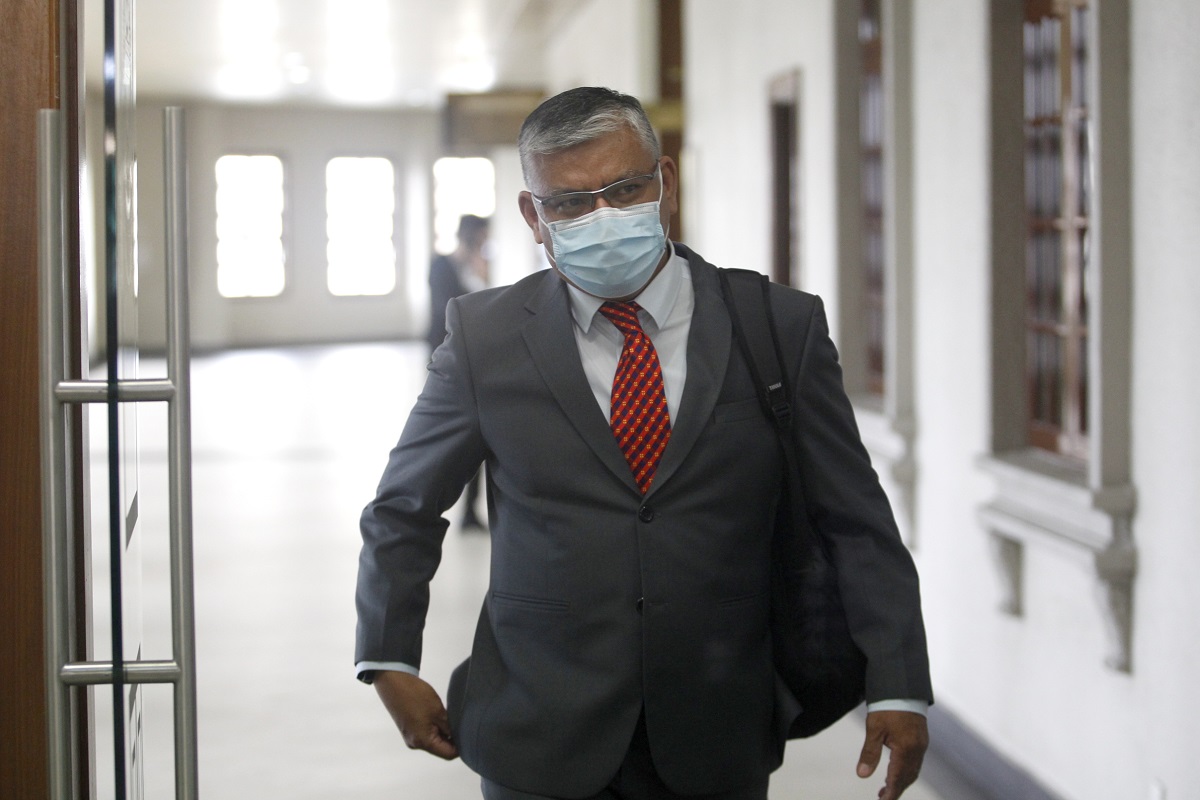 However, the defence could not call former education minister Datuk Seri Mahdzir Khalid for cross-examination today as the Umno vice president is under quarantine following his return from Sabah after campaigning in the state elections.
Senior deputy public prosecutor (DPP) Datuk Seri Gopal Sri Ram informed High Court judge Justice Mohamed Zaini Mazlan that since Mahdzir would finish his quarantine on Oct 12, he suggested that the former minister come on Tuesday (Oct 13) afternoon.

"Mahdzir is scheduled to undergo his third Covid-19 test on Wednesday and results [will] only [be] obtained on Thursday. Hence, I propose that the 1Malaysia Development Bhd audit trial which is fixed for the [whole] of next week, that we take that Tuesday afternoon for Mahdzir's evidence to be heard," he said.
"This is to get this case over and done with that testimony," said Sri Ram, who is also a former Federal Court judge.
Rosmah's lawyers Datuk Jagjit Singh and Datuk Akberdin Abdul Kader said they would have to look at their diaries and inform the court tomorrow if this is possible.
Meanwhile, PMD's chief assistant secretary for Human Resources Noryusran Sairan testified about former Rosmah's aide Datuk Rizal Mansor's service record during examination-in-chief by DPP Poh Yih Tin.
During cross-examination by Akberdin, Noryusran agreed that Rizal initially served at the First Lady of Malaysia unit and was later placed under the Special Functions Unit. He also concurred that Rizal's last drawn salary was in excess of RM7,000.
When re-examined by DPP Ahmad Akram Gharib, Noryusran agreed that Rizal worked for Rosmah and identified former prime minister Datuk Seri Najib Razak's wife, who was seated in the accused dock.
Meanwhile, MACC IO Noornabilah Mohd Aziman, 30, told the court that she lodged a report against the former premier's wife on Nov 9, 2018 based on an earlier investigation as she was suspected to have received bribe money from Jepak Holdings Sdn Bhd to help the company secure the solar hybrid project worth RM1.25 billion via direct negotiations.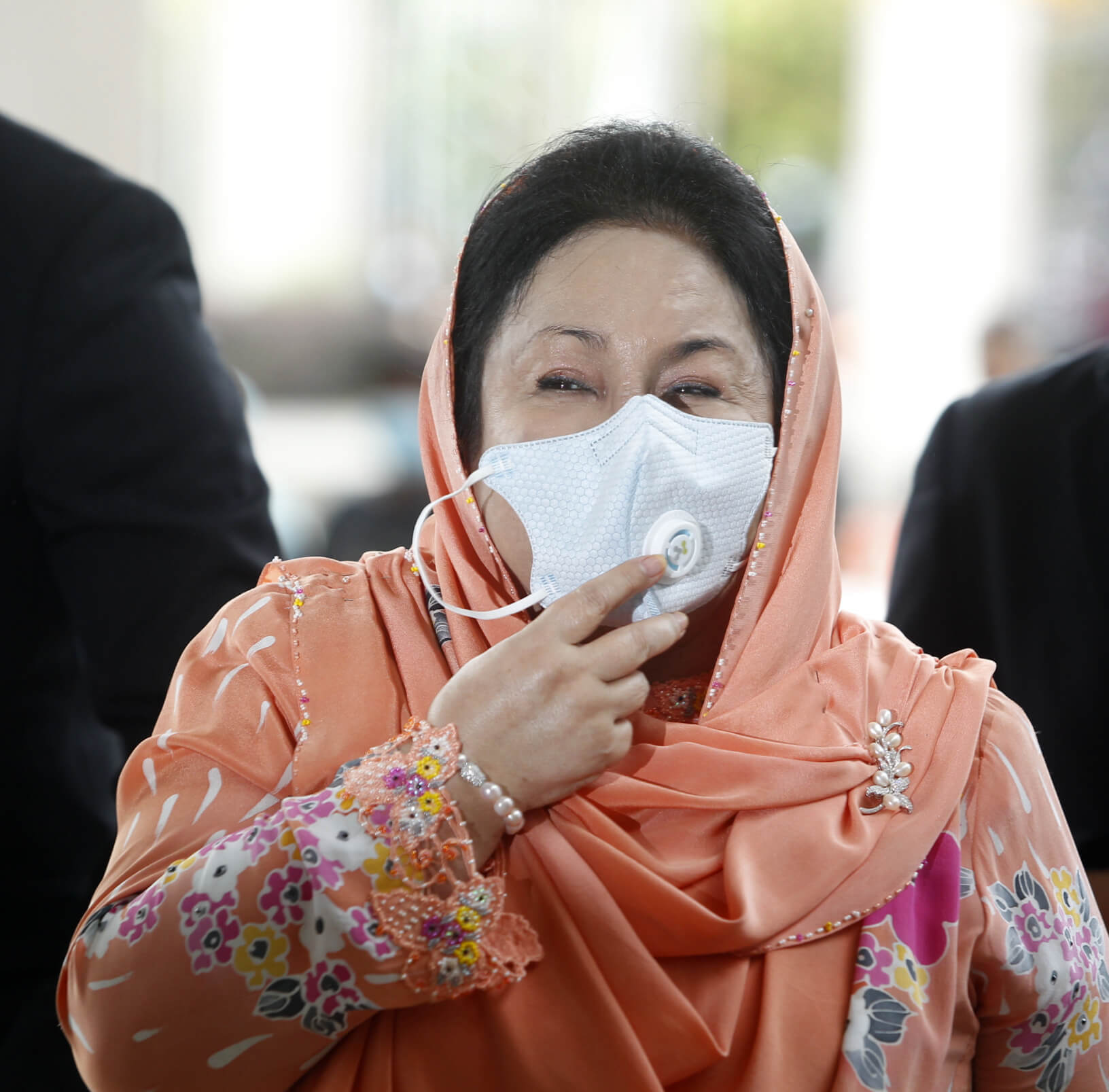 Rosmah was charged six days after the report was lodged.
Noornabilah, who was answering questions from DPP Idham Abdul Ghani, said that following the report, the MACC obtained various documents related to the case including from the Education Ministry, Finance Ministry, Maybank Jalan Tuanku branch and CIMB Bintulu branch.
She also verified that the two Maybank cheques for RM5 million and RM1.5 million were issued by former Jepak managing director Saidi Abang Samsudin dated Dec 20, 2016 and Sept 7, 2017.
These cash, as per testimonies by Saidi and Jepak consultant Rayyan Radzwill Abdullah, was given to Rosmah.
Rosmah, 68, is facing three counts of graft, namely soliciting a RM187.5 million bribe from Jepak's Saidi, and receiving the total RM6.5 million in bribe money from Saidi.
Noornabilah further testified of the various documents including letters from Jepak, the notation done by Najib, the former premier's letters and memos to the Education Ministry, various text messages from Rayyan to former Education Ministry secretary-general Tan Sri Madinah Mohamad, Mahdzir and Datuk Seri Alias Ahmad, who was Madinah's successor.
She also identified sketches of Rosmah's house and pictures taken of where the money-exchange took place.
All in all, previous documents which were marked for identification were now marked as evidence after Noornabilah revealed where she retrieved the documents from.
Also tendered as evidence was a CD recording of a covert conversation between Rosmah and Najib and the transcript. The conversation was among those revealed by former MACC chief commissioner Latheefa Koya.
The hearing before Justice Zaini continues tomorrow with Noornabilah' cross-examination.
By : Hafiz Yatim – THE EDGE MARKETS