KUALA LUMPUR : The High Court has dismissed an application by Jepak Holdings Sdn Bhd's former managing director Saidi Abang Samsudin to remove certain parts of affidavits in a suit filed against him by his former partner Rayyan Radzwill Abdullah.
Justice Datuk Ahmad Bache dismissed the application today as he surmised that he would jointly hear applications for a summary judgement that are being brought by Rayyan, and applications to strike out the suit made by Saidi.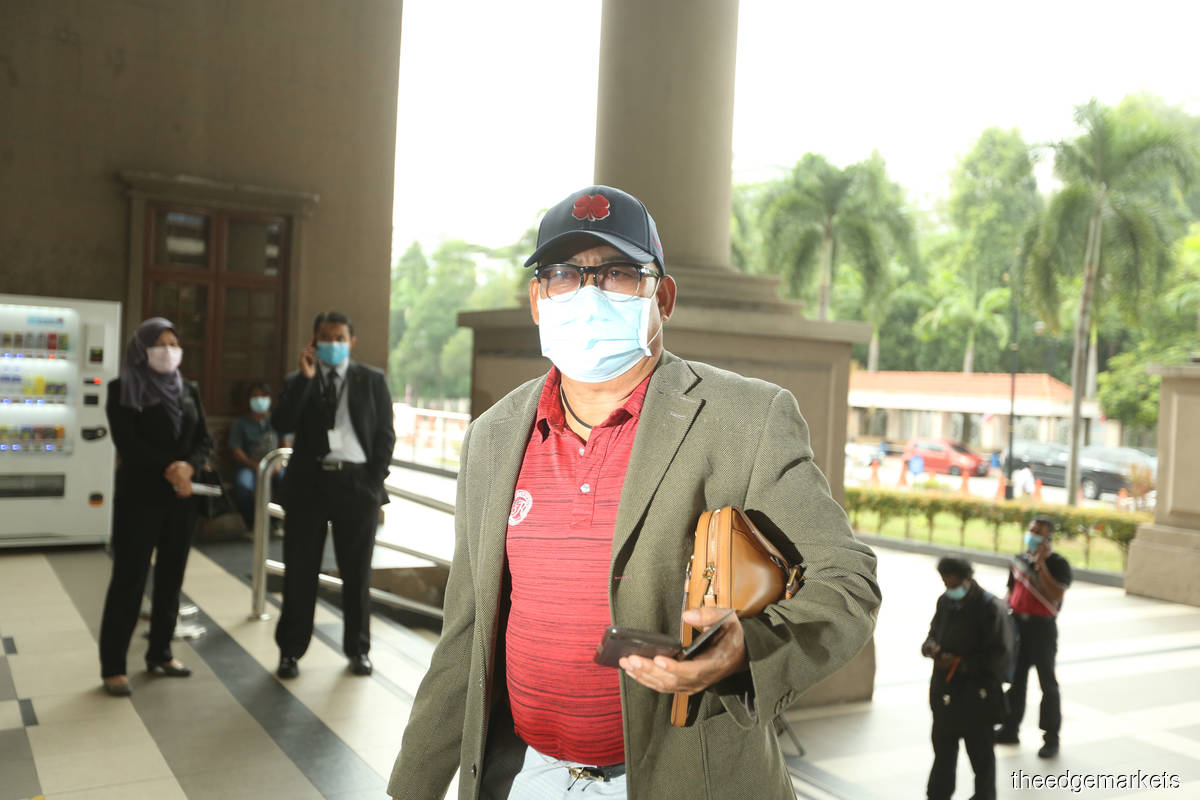 Justice Ahmad then set Nov 5 to hear the merits of both applications, at which point he will either decide to give a summary judgement on the matter, strike out the suit or order a full trial.
He said the merits of taking out parts of affidavits will be heard in the striking out and summary judgement applications.
When met after court proceedings, Saidi's lawyer Krishna Kumar said his client's bid to strike out the suit is based on the fact that he was wrongfully sued.
He contended that Rayyan should be suing Jepak Holdings instead of his client in this matter.
Rayyan, 40, purportedly helped Jepak Holdings secure a multibillion ringgit solar hybrid project for 369 rural Sarawak schools, which is the subject of Datin Seri Rosmah Mansor's graft trial.
Rayyan has claimed that he was appointed as a consultant by Saidi in early 2016, purportedly to draft the working paper on the "Supply and Installation of Integrated Solar Photovoltaic System Hybrid Systems and the Operation and Maintenance of the Diesel Genset Project".
Rayyan claimed he was promised, in a verbal agreement, that he would receive RM10 million if Jepak Holdings bagged the contract.
Jepak Holdings was eventually awarded the job on Nov 10, 2016, with the project said to be worth RM1.25 billion over a period of three years.
According to Rayyan, he had asked Saidi to pay the RM10 million service fee for his help in securing the project, but the defendant was reluctant to do so.
On Aug 10, 2017, Rayyan received RM1 million for his services from Saidi. The former then asked for payment of the remaining RM9 million but did not receive it.
Rayyan alleged that Saidi had not paid him the outstanding amount, which led him to file the suit to seek the remaining RM9 million as well as an additional RM20 million in lost investment opportunities and business, general damages, interests and costs.
Saidi, however, claimed that he only had promised to pay Rayyan RM1 million.
He claimed that Rayyan had agreed to the amount.
Saidi also denied any oral agreement between him and Rayyan concerning the RM10 million.
"The defendant denies there was an oral agreement between them, and puts the burden of proof on the plaintiff to further prove what is claimed," said the defence's statement.
The solar hybrid project, which sparked the legal dispute between Rayyan and Saidi, is central to Rosmah's corruption trial, where she is battling three counts of graft for purportedly receiving a total of RM6.5 million from Saidi to help him secure the contract.
The wife of former prime minister Datuk Seri Najib Razak allegedly received the money at her Jalan Duta home and the prime minister's official residence between January 2016 and Dec 20, 2017.
Besides this civil suit, Jepak Holdings has also filed a suit against the Ministry of Education for the termination of the solar hybrid contract in 2018.
Jepak Holdings is also seeking to be placed under judicial management, which is a debt restructuring method where a qualified insolvency practitioner is appointed as an independent judicial manager to rehabilitate a financially-troubled company, and for the winding-up petition filed against it to be dismissed.
By : Timothy Achariam – THE EDGE MARKETS