Started in 1940 as a way to fight malnutrition among Hong Kong's growing immigrant population, Vitasoy has gone from strength to strength, and remains a quintessential part of the city's identity
Like many Hongkongers, I find it impossible to remain impartial when it comes to Vitasoy. Years ago, when my wife and I lived in Montreal, we made regular trips to Chinese supermarkets to stock up on cartons of malted soy milk and lemon tea. For her, it was a taste of home. For me, it evoked the city that had captivated me since my first visit.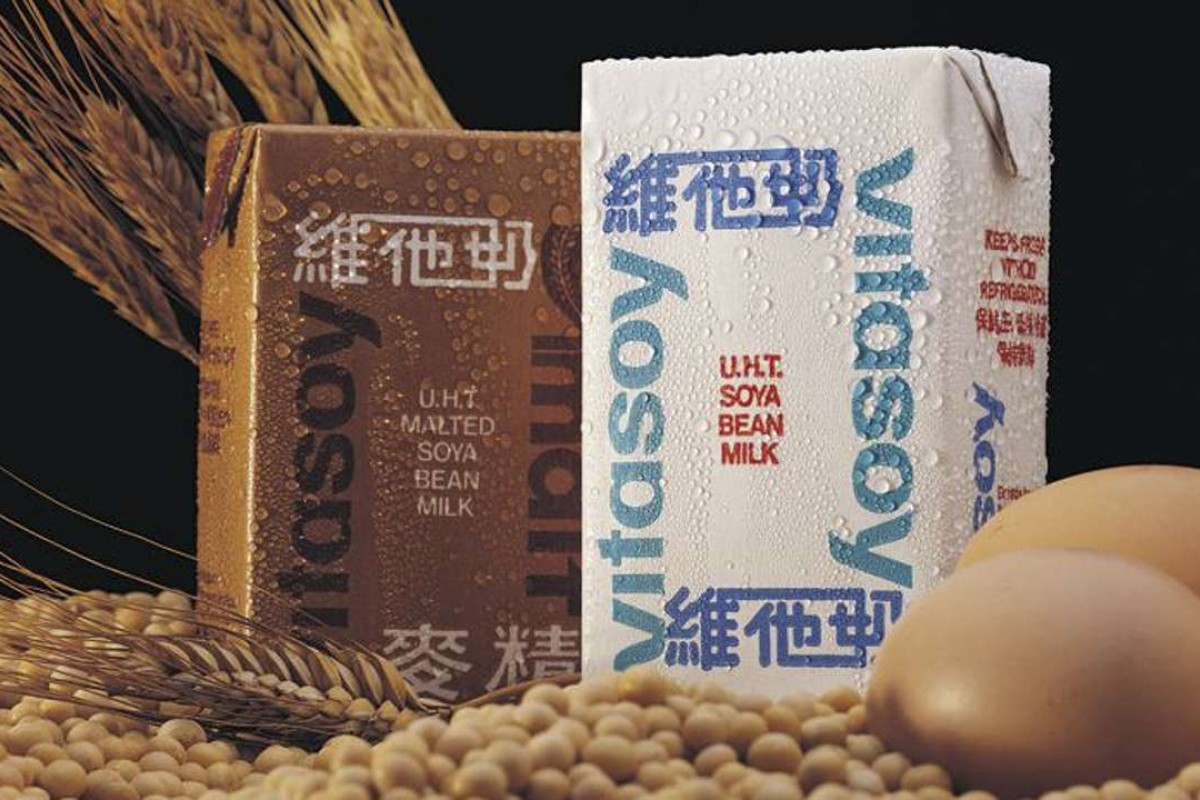 We aren't alone. Since it was introduced in 1940 by Lo Kwee-seong, Vitasoy has become one of those quintessential Hong Kong brands whose products are caught up in the city's pop culture and collective memory.
"Childhood in a box" is how the company's distinctive soy milk is described by Bourree Lam, a Hong Kong journalist now based in New York.
Others love the seasonal warm soy milk sold in glass bottles. "One of my favourite things to do in Hong Kong's short winter is to buy a glass bottle of warm malted Vitasoy from the cart," says food writer Janice Leung Hayes.
British-born Alice Chan grew up drinking Vitasoy in London. "My dad used to buy it in bulk from the big Wing Yip supermarket in Croydon," she says. "Friends at school – none of them Chinese – thought it was absolutely rancid, which they decided without having tried it first, obviously."
But Vitasoy is not simply nostalgia. It's one of a few classic Hong Kong brands, such as Lee Kum Kee or Wing Wah Bakery, that have managed to become international successes without losing touch with their local identity. And it's doing well: Vitasoy's revenue grew 10 per cent last year as consumers shunned syrupy soft drinks for those made with natural ingredients.
Health was one of the motivating factors behind the creation of Vitasoy in 1940. Lo Kwee-seong, a Hakka entrepreneur born in Guangdong and raised in British Malaya, arrived here when he was 20 years old. In 1937, after finishing a degree in economics at the University of Hong Kong, Lo travelled to Shanghai, where he attended a talk by Julean Arnold, the commercial attaché to the American embassy in Nanjing.
Arnold called soybeans "the cow of China" and claimed the high-protein legume was the reason China had been able to prosper for thousands of years despite overpopulation and a general lack of meat.
Lo was impressed. "I came away with soybeans stuck in my mind," he later said. In 1939, he was volunteering at a Kowloon refugee camp for people fleeing the civil war in China when he noticed that many of the refugees were suffering from malnutrition. Lo bought a stone grinder, soybeans, sugar and cheesecloth, and began to teach the camp's residents how to make soy milk.
A year later, Lo raised HK$15,000 to launch the Hong Kong Soya Bean Products Company. "What is wanted in the colony today is a source of supply of nutritious food which is cheap enough to be within the reach of the masses," he said at the inauguration of his Causeway Bay factory.
Though Lo had some prominent supporters, including Hong Kong hospital director Selwyn Selwyn-Clark, who ordered all third-class patients to be served soy milk instead of cow's milk, the business was not a success: after a year of operation, it was selling only 1,000 bottles of soy milk a day. By the time the Japanese invaded Hong Kong in December 1941, Lo was bankrupt, with HK$30,000 of debt.
He was undaunted. He and his family survived the Japanese occupation by fleeing to Lingshan county, in western Guangdong, where they sold soy milk from a roadside shack. After the war, Lo returned to Hong Kong, borrowed more money from a friend and reopened his factory. He finally found success after gaining the local franchise for Green Spot, a popular orange-flavoured soda, which gave him enough capital to invest in new sterilisation technology that allowed his soy milk to be stored without refrigeration.
At the time, the product was known as Vitamilk, but in 1952, a group of Hong Kong companies pressured the government to ban Lo from using the word "milk" in the name. They reached a compromise: the Chinese name remained the same, but the English name was changed to Vitasoy.
By the late 1960s, Vitasoy was second only to Coca-Cola in Hong Kong, with a 25 per cent share of the soft drink market. Sales grew even further in 1975, when Vitasoy began packaging its soy milk in tetra-paks, which gave it a shelf life of six months. Four years later, the company introduced the world's first packaged lemon tea, based on the local cha chaan teng staple.
These days, Vitasoy products range from milk tea to juice, and they can be found in 40 countries around the world. While the company maintains production facilities in Australia, Singapore and mainland China, the products you find on the shelves in Hong Kong are made locally, in a Tuen Mun factory that opened in 1987 after production stopped in Aberdeen and Kwun Tong. "We operate 24 hours a day, six days a week," says Frank Si Chang-bo, Vitasoy's senior director of manufacturing.
More than 290 million litres of beverages are produced in Tuen Mun every year.
"The Vitasoy product that was launched in 1940, that particular formula, is still the same," says Roberto Guidetti, who became Vitasoy CEO in 2013.
Born in Bologna, Guidetti was working for Procter & Gamble when the company transferred him to Guangzhou in 1999. That's where he had his first taste of Vitasoy. "I was walking down one of those streets full of eating and drinking spots, mom and pop stores," he recalls. "I stopped for noodles with some colleagues and in this restaurant they were serving Vitasoy in glass bottles. I found it very refreshing with a very pleasant taste, and I noticed there were a number of tables with these bottles."
Guidetti later moved to Shanghai, where he ran Coca-Cola's mainland Chinese business, before Vitasoy tapped him to step in as CEO. Guidetti says he wants Vitasoy to grow by focusing on healthier, low-sugar products, officially defined as products with less than five grams of sugar per 100 millilitres. Soy milk still represents the "great majority" of Vitasoy's business, followed by tea, juice and bottled water. "We want to keep it very simple," he says.
While its Australian and Chinese factories use locally sourced soybeans, the Tuen Mun plant uses whole soybeans from Canada, and has done since 1940. Changing the source would mean changing Vitasoy's distinctive taste, which falls somewhere on the middle of the "beaniness" spectrum. "It's like the grapes used for wine – depending on the area where they are grown, it will taste different," says Si.
Guidetti says part of the company's success is that its soy milk isn't as heavy and rich as home-made soy milk, nor is it as neutral-tasting as soy milk in Western countries. Si is originally from Hunan, and he first tried Vitasoy on a business trip to Hong Kong in 1995. "It's more drinkable," he says. "You can't drink a lot of the rich soy milk made the traditional way because it's very heavy."
The company can't reveal many details about how exactly Vitasoy is made – it's a trade secret. Guidetti says that beyond the recipe, Vitasoy's unique taste is a combination of its ingredients, production process and 70 years of knowledge. "It's not a mathematical equation," says Guidetti. "These are natural products."
Just as the recipe has stayed the same for decades, Guidetti doesn't foresee any changes to Vitasoy's Hong Kong operations. "We have factories in mainland China, but we're not in any mind to change anything here," he says. "Given the scale of the business in Hong Kong, this is a very profitable operation."
Vitasoy branding through the years
When Roberto Guidetti joined Vitasoy in 2013, he was impressed by the company's brand equity. "The brands seemed to have a special attachment with Hong Kong people," he says.
That certainly has something to do with Vitasoy's longevity and ubiquity – but its marketing campaigns have no doubt played a role by playing on themes of health and nostalgia. "Not just a simple soft drink" was the slogan in the 1970s. That turned into "You have been a beautiful baby" in the '80s, followed by two 1990s slogans that tapped into the handover-era zeitgeist. "Missing you all the time" and "Always Vitasoy" spoke for a decade when hundreds of thousands of Hongkongers emigrated and the city was gripped by uncertainty.
In the 2000s, two innocuous slogans – "Your happiness matters most" and "One small step makes progress" – eventually led to "Stand by me", a campaign that tapped into a growing wistfulness for a bygone Hong Kong.
By : Christopher DeWolf – SCMP