Jakarta Governor Anies Baswedan announced on Wednesday that the administration was reimposing the large-scale social restrictions (PSBB) policy amid a rising number of confirmed COVID-19 cases in the capital.
The restrictions will be reimposed on Monday.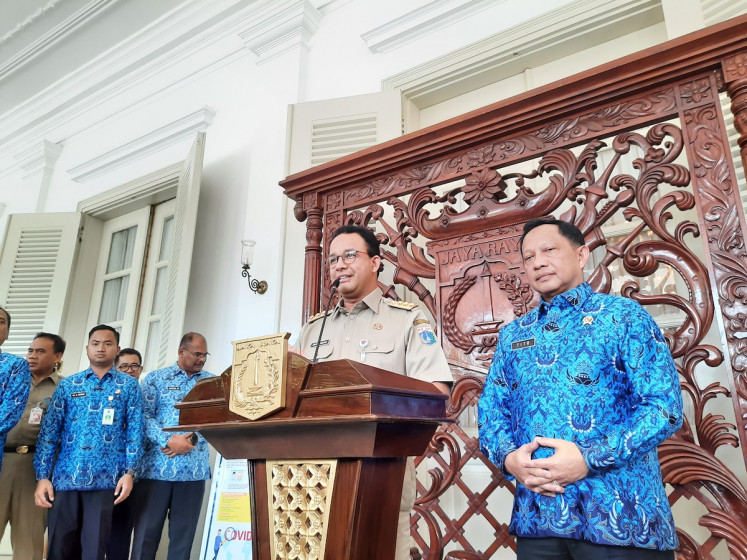 "We have no choice other than to pull the emergency brake, which is reimposing PSBB," Anies said during a press briefing.
By reimposing the restrictions, the administration will not allow non-essential workplaces to operate and order its workers to work from home. The administration will also not allow public activities to be held.
"People will be told to work, study and pray from home."
The governor said he would meet with regional leaders of Greater Jakarta soon to talk about the PSBB.
The decision was made considering the high number of daily COVID-19 cases and deaths in the capital, as well as the city's bed occupancy rate. As of Wednesday, health authorities recorded that 1,347 people in Jakarta had died from COVID-19.
"One death is too many. Whenever a person dies, there are families and friends being left. It's the lives of our brothers and sisters that we must save," said the governor.
He also said that 77 percent of 4,053 isolation beds for COVID-19 patients were occupied. "If we don't pull the brake, we will run out of isolation beds by Sept. 17".
THE JAKARTA POST