KUALA LUMPUR : When the resume of former 1Malaysia Development Bhd (1MDB) chief executive officer (CEO) Mohd Hazem Abdul Rahman landed in the state fund's office, it included former prime minister Datuk Seri Najib Razak's notation recommending his appointment as executive director, the High Court heard today.
According to the ninth prosecution witness in the 1MDB-Tanore trial, former 1MDB CEO Datuk Shahrol Azral Ibrahim Halmi, Hazem's curriculum vitae (CV) was handed to him by fugitive businessman Low Taek Jho (Jho Low), who claimed that his appointment was recommended by Najib's principal private secretary, the late Datuk Azlin Alias.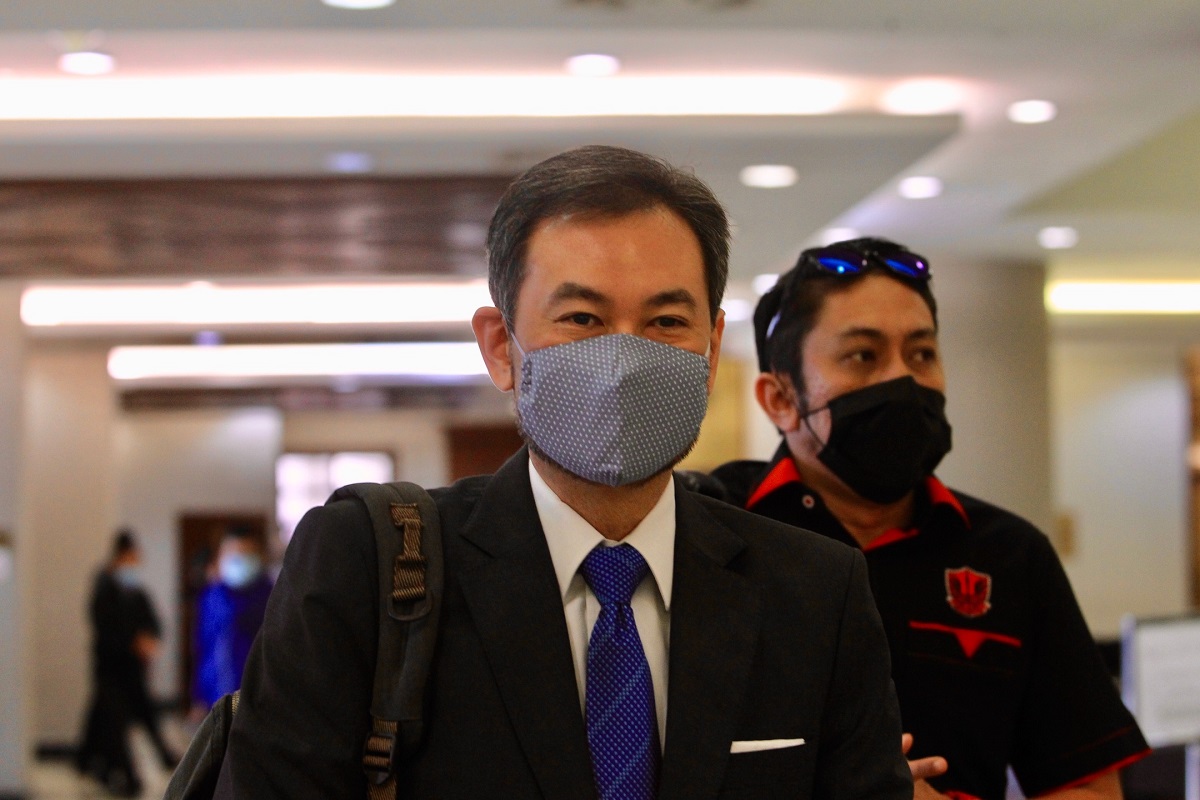 However, Shahrol noted that there was no executive director position in 1MDB, so he proposed that Hazem be appointed as chief operating officer.
Hazem eventually succeeded Shahrol as 1MDB CEO in 2013 and oversaw much of the deals between 1MDB and the fraudulent Aabar Investment PJS Ltd surrounding the Tun Razak Exchange (TRX) development.
This led to the issuance of a US$3 billion bond by 1MDB's subsidiary 1MDB Global Investments Ltd after receiving a letter of support that was issued by the Ministry of Finance in a mere two months. Much of the funds were misappropriated.
During cross-examination today, defence counsel Wan Aizuddin Wan Mohammed alleged that the appointment of Hazem, being suggested by Jho Low, was for the purpose of continuing the master conspirator's scheme to embezzle funds from 1MDB, under Sharol's watch.
"I disagree that I had any knowledge of this," Shahrol replied.
Shahrol had previously claimed, during his testimony in October last year, that he was removed from 1MDB as CEO after voicing concerns over the unreasonably rushed financial transactions of the company involving up to billions of ringgit.
Shahrol said he suspected he was forced out after raising his concerns, and transferred to Pemandu's Oil & Gas and Energy and Financial Services portfolio in 2013.
Hazem, on the other hand, was with Sime Darby Bhd as the managing director of one of its subsidiaries prior to joining 1MDB.
Deputy public prosecutor Ahmad Akram Gharib confirmed with theedgemarkets.com today that Hazem will be the next witness to be called in the trial after Shahrol finishes his testimony.
The trial will resume on Aug 17.
In the 1MDB-Tanore trial, Najib is facing four counts of abuse of power for using his position as prime minister, finance minister and 1MDB board of advisers chairman to receive gratification worth RM2.28 billion and 21 counts of money laundering involving over RM4.3 billion.
By : Emir Zainul & Timothy Achariam – THE EDGE MARKETS