KUALA LUMPUR : Former 1Malaysia Development Bhd (1MDB) chief executive officer Datuk Shahrol Azral Ibrahim Halmi admitted in court today that he did not brief Datuk Seri Najib Razak or the Minister of Finance Inc (MoF Inc) about the terms of a land development deal between 1MDB and Aabar Investment PJS Ltd (Aabar BVI) in the Tun Razak Exchange (TRX) development project.
Shahrol had previously noted, in his 270-page witness statement, that Najib, who was then prime minister, had signed the Directors' Circular Resolution (DCR) and Special Rights Redeemable Preference (SRRP) which led to the execution of the deal to develop a parcel of land along Jalan Tun Razak.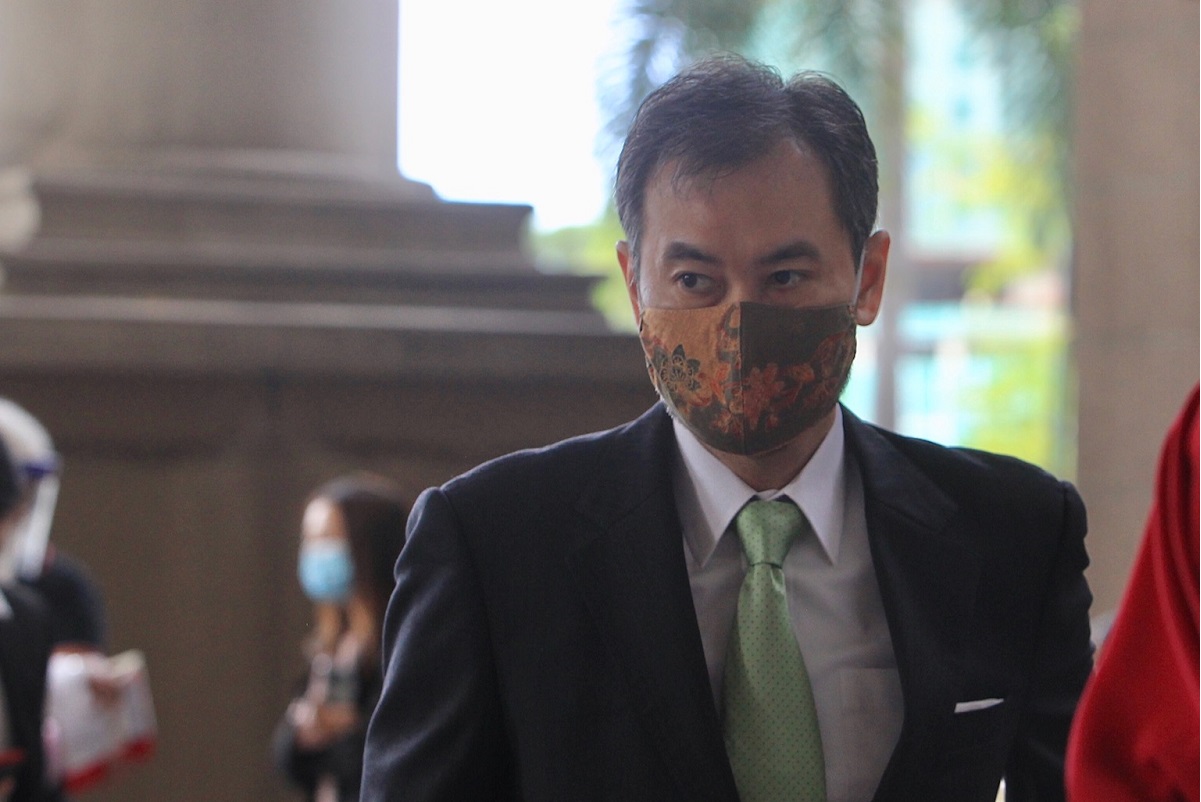 He said the joint venture (JV) would enable Aabar BVI to bring in RM1.4 billion capital while 1MDB would obtain the development rights to implement the TRX project.
The 1MDB DCR dated July 9, 2012 and signed by Najib aimed at proposing that 1MDB Real Estate Sdn Bhd would together develop Parcel A.1.0, a 564,965m² freehold development land in the Kuala Lumpur International Financial District, before it was known as TRX, with Aabar BVI while the SRRP on the same date was an approval on the joint development with Aabar BVI.
Aabar BVI was in fact a company incorporated by fugitive businessman Low Taek Jho (Jho Low) and his associates in the British Virgin Islands (BVI).
Note that the real subsidiary of International Petroleum International Company (IPIC) is Aabar Investments PJS, without the "Ltd" in its official name.
During cross-examination today, defence counsel Wan Aizuddin Wan Mohammed pressed that Shahrol should have clarified with Najib of any ambiguities in the DCR before it was signed, as he implied that the signature was a mere formality.
Shahrol conceded that he did not brief Najib or MoF Inc on the deal, adding that he also had no direct knowledge of whether Najib had seen the terms of the approval.
He maintained, however, that Najib had never raised any adverse comments about the transaction.
Wan Aizuddin: You never went to see Najib or clarify with him about the JV but you took it that because he had no comments it was accepted.
Shahrol: I had many meetings with him after that but it was never raised by him or by me later.
Wan Aizuddin: The impression was that it's a JV between 1MDB and the real Aabar. For the uninitiated, they would take that it was a legitimate JV. Assuming that the summary — attached to the DCR which Najib had signed — stated that it's Aabar, he shouldn't be concerned as to its authenticity.
Shahrol: Agree
Wan Aizuddin: The signing of this document was a mere formality.
Shahrol: I disagree.
Shahrol then noted that in a separate board of directors meeting in 2012, it was raised that 1MDB had reservations about Aabar BVI delivering what was promised under the deal, and as such, was flagged as a high-risk project.
The former CEO said 1MDB's risk manager flagged it as such that they were concerned that Aabar wanted to own the TRX land as well.
When asked if IPIC's then managing director Khadem Al-Qubaisi had deceived 1MDB and misled Najib into believing that the JV would be beneficial to 1MDB, Shahrol agreed in hindsight.
In the 1MDB-Tanore trial, Najib is facing four counts of abuse of power for using his position as prime minister, finance minister and 1MDB board of advisers chairman to receive gratification worth RM2.28 billion and 21 counts of money laundering involving over RM4.3 billion.
By : Emir Zainul & Timothy Achariam – THE EDGE MARKETS