KUALA LUMPUR: Datin Seri Rosmah Mansor did not protest against a monetary offer of RM1.5 million in 2017, despite there being an opportunity to do so.
This was what the 16th prosecution witness in Rosmah's solar graft trial, Rayyan Radzwill Abdullah, revealed during a re-examination by senior deputy public prosecutor Datuk Seri Gopal Sri Ram.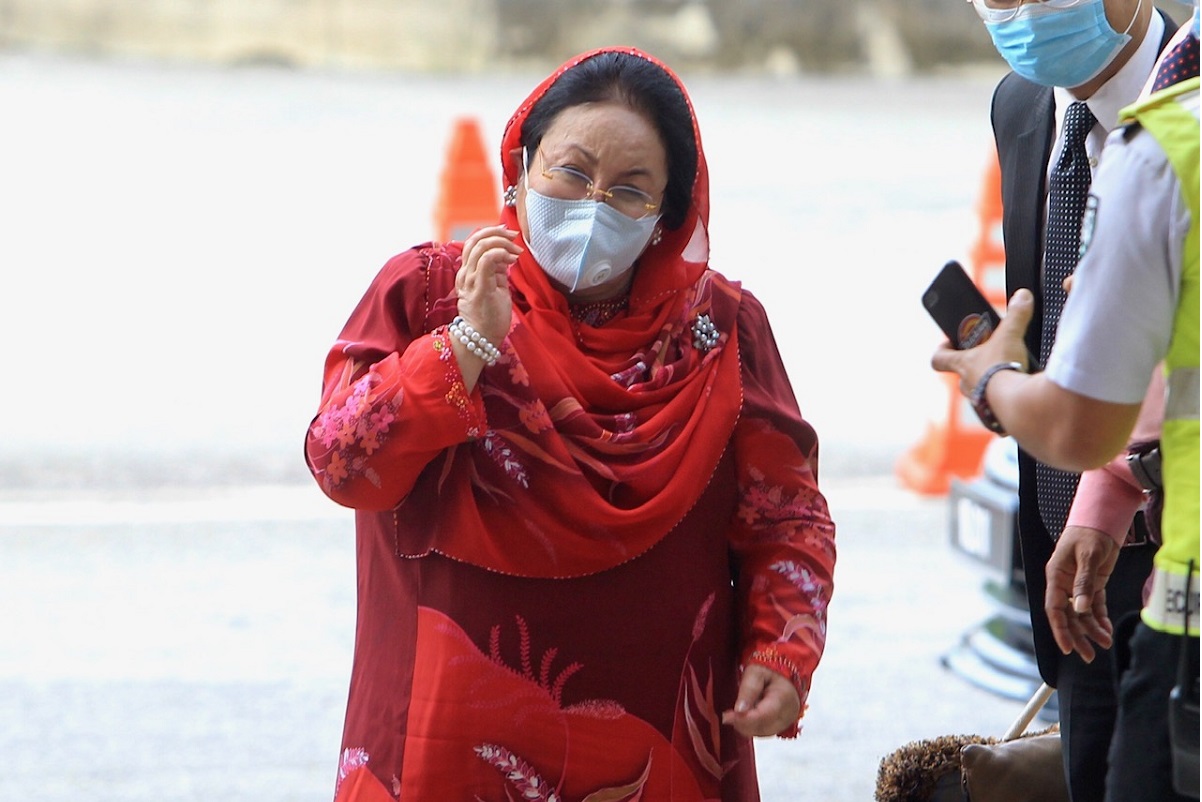 Rayyan was a consultant for Jepak Holdings Sdn Bhd who helped the company secure a RM1.25 billion contract in 2016 to equip 369 schools in Sarawak with solar hybrid systems.
To expedite the process of securing the project, the court heard that Jepak's managing director Saidi Abang Samsudin made various payments to certain individuals, including Rosmah, as a contribution for their assistance.
The court today heard of how Saidi had made two payments to Rosmah on two different dates, specifically RM5 million in December 2016 and another RM1.5 million in September 2017.
Rayyan said he was only present for the payment of RM1.5 million made by Saidi to Rosmah at her Langgak Duta residence in September 2017.
The witness verified that the meeting took place for a short amount of time, roughly just five minutes, and that a few words were exchanged between Saidi and Rosmah.
During those few minutes, according to Rayyan, Saidi told Rosmah he had given a small amount of money for now, and will provide more later. Rosmah responded with just "The political situation right now requires a lot of funds. We will see later."
Sri Ram: At the meeting with the accused… did the accused ask you to get out of the house or utter any protest (after Saidi made the offer)?
Witness: No… she was quiet for a while. Then she said the political situation was uncertain, then she excused herself.
Sri Ram: When Saidi offered the money, did the accused protest?
Witness: No, she did not.
Earlier, during cross-examination by defence lawyer Datuk Akberdin Abdul Kader, the witness agreed that he never saw the money in person and that there was no receipt to confirm the payment.
The witness also agreed that Saidi did not verbally tell Rosmah directly about giving RM1.5 million or RM5 million to her. Furthermore, although a 'consultancy fee' agreement between Jepak and Rosmah was supposedly prepared by lawyer Lawrence Tee, it has now since gone missing.
The witness also agreed with the suggestion that Datuk Rizal Mansor, Rosmah's former special aide, had asked Saidi for monetary payments for himself. He revealed that Rizal had asked Saidi to fund his family trip to perform a religious pilgrimage, though the amount requested was not stipulated.
Saidi's business partner, Rayyan Radzwill Abdullah, testified that the aide, Rizal Mansor, had also pressured him to convince Saidi to sponsor the religious pilgrimage trip with his family.
"I persuaded Saidi to pay for the trip since it was for a religious cause," he said when cross-examined by Rosmah's lawyer Akberdin Abdul Kader, at her trial on corruption charges.
However, the witness did not reveal how much money was paid to Rizal.
Rayyan said Rizal also demanded RM25 million from Jepak as his commission for securing a RM1.25 billion solar project for 369 rural Sarawak schools.
He said that Saidi had also told him that Rizal was given a RM500,000 contribution at his (Rizal's) house in Segambut in December 2016. "I was told this amount was paid in cash," he added.
However, the witness said he was unsure whether Saidi paid RM350,000 to Rizal in seven tranches between 2016 and 2017.
Rayyan said he knew Rizal was initially charged with Rosmah for corruption over the solar project and the prosecution had withdrawn its case early this year.
"I read about it that the charges were withdrawn against him," he added.
Rizal is expected to testify as a prosecution witness.
He had been charged in April last year with soliciting and receiving RM5.5 million in bribes for himself and Rosmah.
Rosmah has been charged with three counts of corruption for allegedly soliciting RM187.5 million from Saidi as an inducement to help the company secure the project through direct negotiation with the education ministry.
She is also accused of receiving bribes amounting to RM6.5 million from Saidi between 2016 and 2017.
The project courted controversy when whistleblower website Sarawak Report alleged that Rosmah's husband Najib Razak, then prime minister, had ordered the contract to be awarded to Jepak Holdings, a transport services company based in Bintulu.
Jepak Holdings was appointed at the end of 2016 for the supply of diesel and repair of generators, and to provide solar hybrid systems for the rural schools in the state.
The project was subsequently abandoned although the government paid about RM100 million in progress payment.