A communist bogeyman looms large in the minds of the public in both the Philippines and Indonesia, fuelled by fears over China's growing influence
This fear is being manipulated for political gain, experts warn
The spectre of communism still looms large in two of Southeast Asia's most vibrant democracies. In the Philippines, the army is keen to use a new anti-terror law to end Asia's longest running insurgency by labelling communists as terrorists.
In Indonesia, where the Communist Party of Indonesia (PKI) has been outlawed, fears of communism have recently resurfaced due to mudslinging by semi-anonymous online trolls and Islamic hardliners.
They have alleged that a bill proposed by the Indonesian Democratic Party of Struggle (PDI-P) – the largest political party in the Indonesian parliament and which backs President Joko Widodo – to establish guidelines for practising the country's state ideology Pancasila will encourage communism.
Pancasila stresses values such as national unity, social justice and the right to religious diversity under a secular system of government.
Rumours of Widodo, popularly known as Jokowi, being a communist as he is friendly with China, have also resurfaced on social media. Analysts say these rumours are meant to discredit him given the deep distrust of communism in Indonesia.At the same time, more hoaxes are surfacing on Indonesian social media, reflecting growing anti-China sentiment that is fuelled by fears over the country's economic influence in terms of its imports and workers entering Indonesia, and questions over Beijing's treatment of Muslim Uygurs in Xinjiang. There is also unhappiness that Chinese fishing fleets are entering Indonesian waters around the Natuna Islands.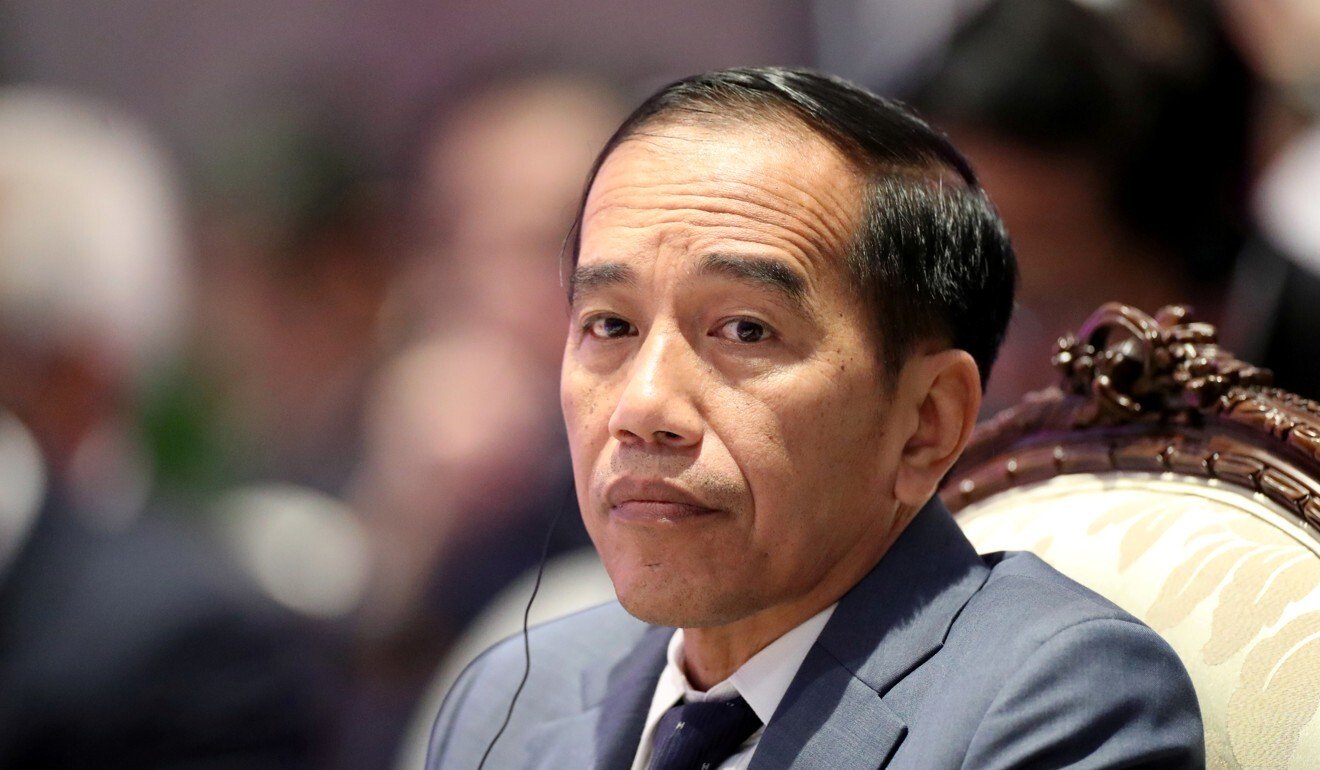 WHY IS COMMUNISM SO FEARED?
In the 1960s, the PKI was the third-largest communist party in the world and was one of the big winners in Indonesia's first general election in 1955. Not all of its members were of Chinese descent.
The PKI was soon seen as a threat to anti-communist politicians and the right-wing army leadership, and this soon created a "political triangle" for three parties who wanted to control Indonesia – President Sukarno, the PKI and the army – according to history lecturer Baskara T. Wardaya of Sanata Dharma University in Yogyakarta.
On September 30, 1965, a group of left-wing soldiers abducted several right-wing army generals, claiming they were protecting Sukarno from a coup. Major General Suharto reacted to the vacuum in leadership by taking control and defeating the movement, with the army later accusing the PKI of spearheading the planned coup.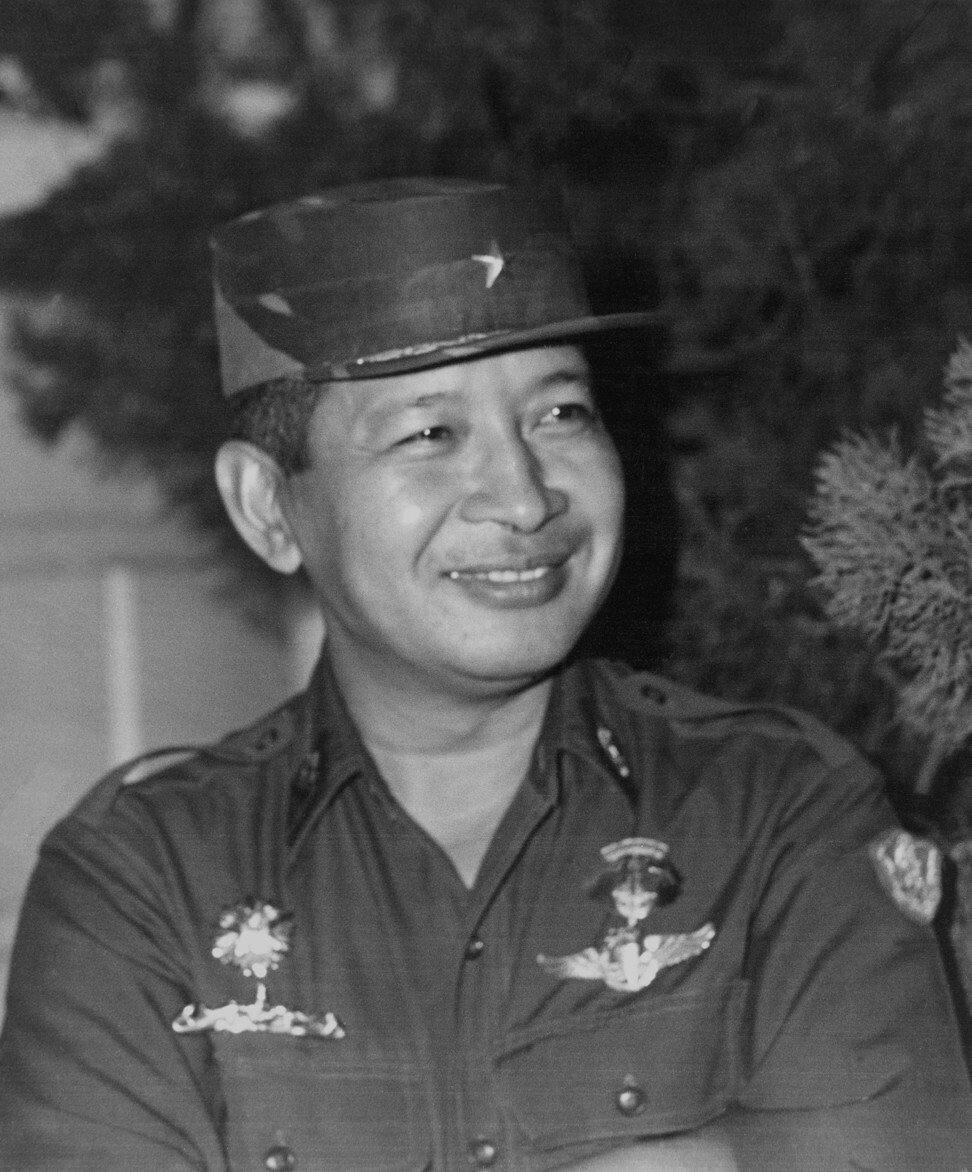 "This triggered the largest anti-communist purge and mass killings in modern-day Indonesia," writes Wardaya in an article for The Conversation website.
Some 500,000 people were killed in military operations and "youth militia activities", according to Asvi Warman Adam, research professor in political history at the Indonesian Institute of Sciences. In a piece also published by The Conversation, he noted there were incidents before the purge that had fuelled mistrust between the PKI and Muslim clerics.
Adam, in comments to This Week in Asia, pointed out that the Cold War was also a factor, as the West saw communists as their enemy and the United States in particular feared the "domino effect" where Indonesia would fall into the hands of communists. He said the US, Britainand Australia were involved in operations against the PKI, adding those were not in a form of military confrontation.
Later on Suharto, who took power in 1967, used fears of communism as a justification to invade newly-independent East Timor in 1975. East Timor was Indonesia's 27th province for 24 years but became officially independent in 2002, following a three-year United Nationstransitional administration after a referendum in 1999.
"Suharto's New Order regime constantly portrayed communism as an existential threat because anti-communism is an integral part of Suharto's legitimacy," said Kankan Xie, assistant professor of Southeast Asian studies at Peking University, who studies Indonesian historical and contemporary issues.
Suharto's authoritarian rule came to an end in 1998 on the back of the economic collapse and anti-Chinese riots that Indonesia experienced in the wake of the Asian Financial Crisis.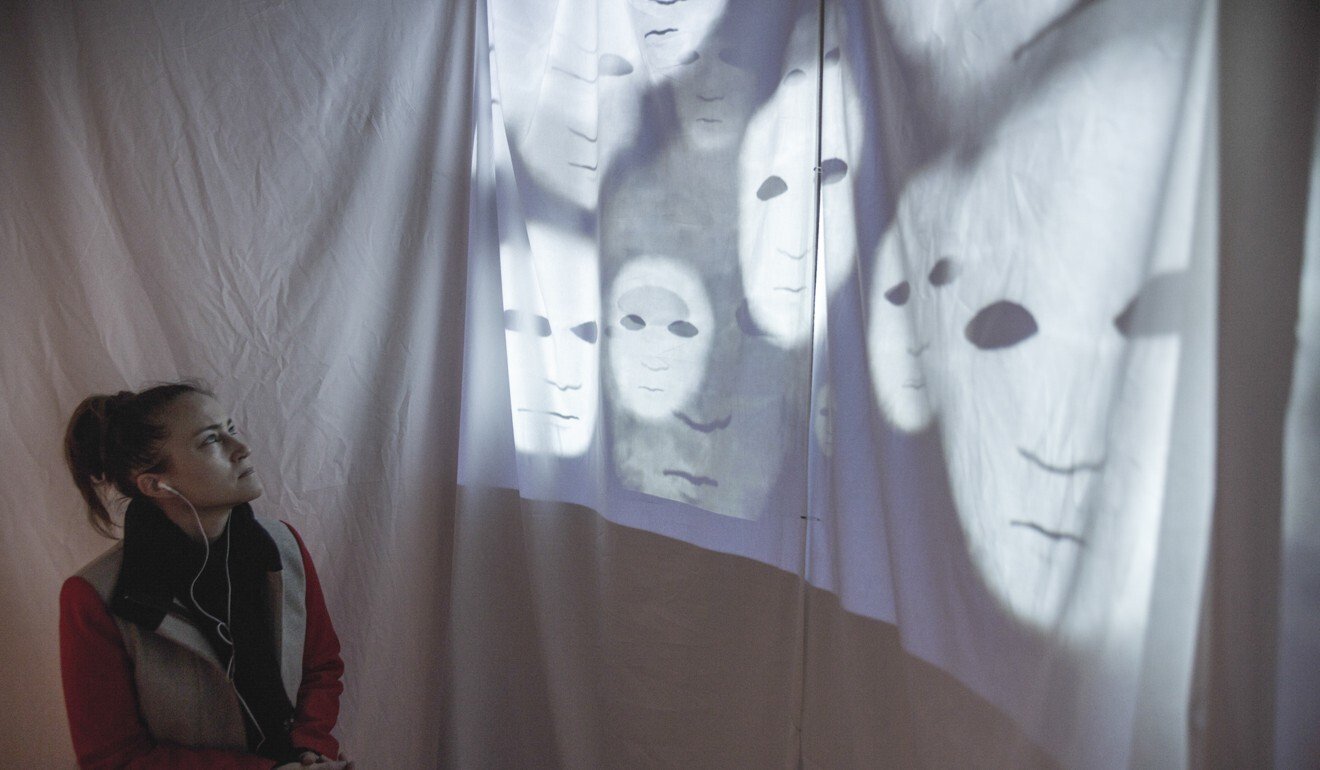 IS COMMUNISM BEING USED AS A BOGEYMAN?
Hui Yew-Foong, associate professor at Hong Kong Shue Yan University and an expert in Indonesian studies, said the fear of communism continues to be politicised today.
"[It] can be used by anyone who is interested in drawing support from conservative Islamist sectors," he said.
The Jakarta Post reported that influential Islamic organisations in Indonesia had called for the Indonesian parliament to drop the bill, while the publication added "retired military and police personnel" shared their sentiments. They have also pointed out that the bill fails to include a decree from 1966 banning communism.
The bill has been put on hold for now.Human rights activists have long sought an inquiry into the killings and Jokowi has called for a national reconciliation on the issue. But Soe Tjen Marching, author of the 2017 book The End of Silence: Accounts of the 1965 Genocide in Indonesia, said there were groups who still wanted to perpetuate beliefs that communists were evil. This included the families and the cronies of perpetrators of the violence and "radicals", she said.
"It is still effective to accuse people of being communists, in order to bring them down," she said.
Indeed, rumours labelling Jokowi as a communist "emerge again and again" on social media, said Aribowo Sasmito, head of the anti-hoax civil society organisation Mafindo's fact-checking team.
He said that was a "standard pattern" and these hoaxes would peak in the run-up to September ahead of the September 30 movement. They have also come up during elections and most recently, when the bill on Pancasila was discussed.
Jokowi has refuted such links, pointing out that he was only four years old when the PKI was dissolved.
"I need to say I am Muslim, my parents are also Muslim, my grandparents are Muslim, my big family is Muslim," he said in December 2018.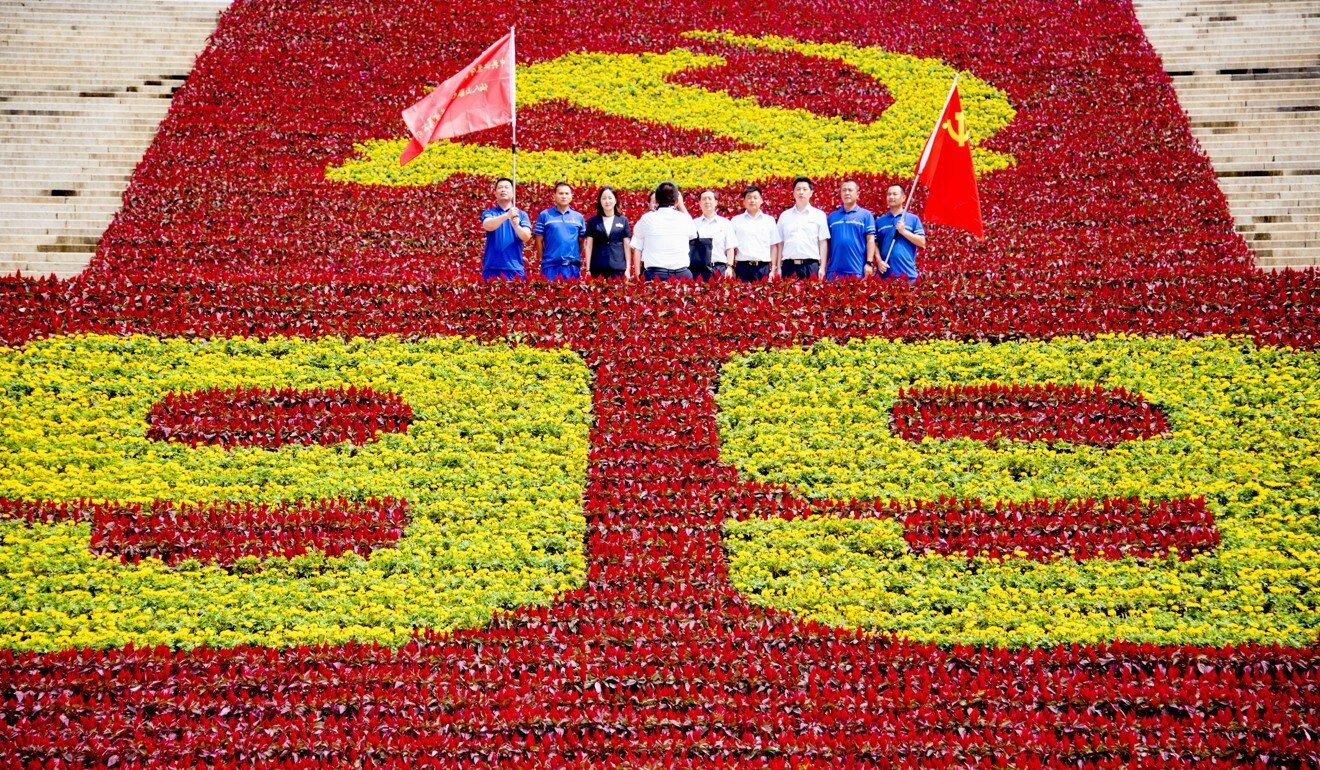 IS ANTI-CHINA SENTIMENT FUELLING FEARS OF COMMUNISM?
Experts said both narratives were melding together with potentially dangerous consequences.Adam of the Indonesian Institute of Sciences said while discussions of the Pancasila bill had accused the PDI-P of learning from the Communist Party of China, "the issue did not sell" because other Indonesian political parties had also interacted with Chinese party officials.
For example, he said, even the opposition Prosperous Justice Party (PKS), which he described as a "militant Islamic party" had contact with communist party officials in China.
In 2013, he added, PKS sent a delegation to China to attend a climate change conference held by the communist party.
Said Xie of Peking University: "There's still a tendency among certain groups in Indonesia to associate the rise of China with the potential revival of communism in the country.
"In contemporary politics, the paranoia that China will intervene [in] Indonesia's domestic politics still exists."
Last month, a video where the narrator claimed camouflage uniforms were hanging on a rack at a launderette in Jakarta's Kelapa Gading area – home to many ethnic Chinese residents – belonged to the People's Liberation Army went viral.
Said the narrator in Bahasa Indonesia: "There are many Chinese soldiers here, ready for war. Looks like one battalion."
Police conducted an investigation and said the video was a hoax, while analysts pointed to how the video was aimed at discrediting Jokowi, given simmering unhappiness about the issue of Chinese workers allowed into the country to work on nickel and stainless steel mining projects, while local unemployment is ticking upwards.
However, an Indonesian international relations expert said while the fear of communism would be shared by some groups in the country, Jakarta's territorial dispute over the Natuna Islands with China could actually fuel the anti-Beijing sentiment.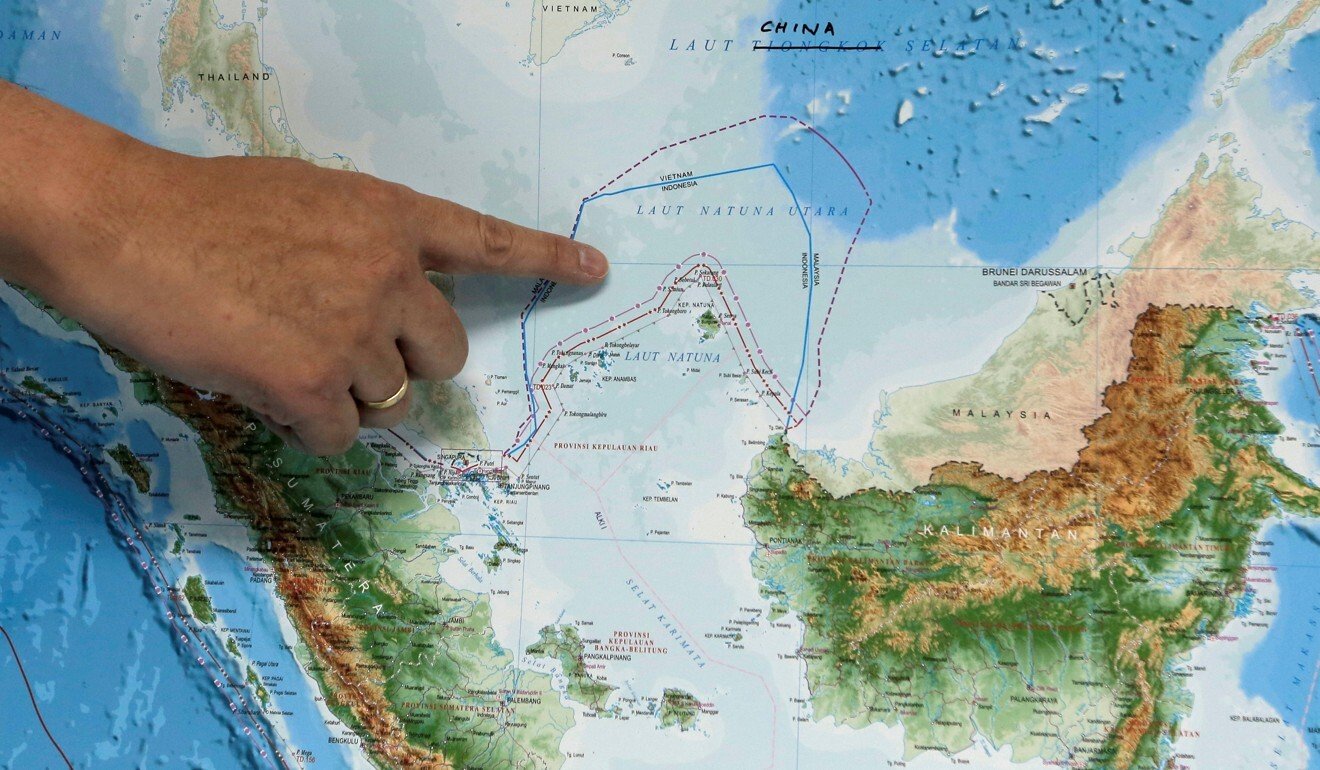 The Natunas fall outside China's nine-dash line used in its South China Seaclaims but the islands' 200-mile exclusive economic zone (EEZ) overlaps with the Chinese claim by about 50,000 square metres.
Joko Susanto, executive director of Emerging Indonesia Project, an organisation that focuses on Indonesia's transformation from a developing nation into an emerging country, said there were three types of China according to Indonesians.
Some felt China was a "communist" state that was "allegedly behind" the September 30 Movement; others saw China as "capitalist" given the visibility of ethnic Chinese businesspeople in the country and China's economic rise; and another group felt China was "imperialist" due to the Yuan dynasty's invasion of Java in the 13th century.
These "fragmented" views were beginning to merge, and could cross "ideological barriers and political differences" resulting in more people holding them, said Susanto, who is also a lecturer in the Department of International Relations at Airlangga University in Surabaya.
Hui of Hong Kong Shue Yan University said "association with China can stoke the embers of anti-communist sentiments in Indonesia".
"The undercurrent is that a rising China may lead to the exploitation of Indonesia, which is why some Indonesians bear anti-China sentiments," he added.
By : Randy Mulyanto – SCMP