KUALA LUMPUR : A 55-year-old businessman from Negeri Sembilan has testified at the High Court here that he donated RM6 million to Yayasan Akalbudi — which is controlled by former deputy prime minister Datuk Seri Ahmad Zahid Hamidi — in 2016, with the hopes of securing an information technology (IT) project.
Ng Hong Sing, who hails from Bahau, has almost 15 companies that are involved in an array of businesses, such as food and beverage, used cars, mining and IT; one of his active companies was Konsortium Multimedia Sdn Bhd.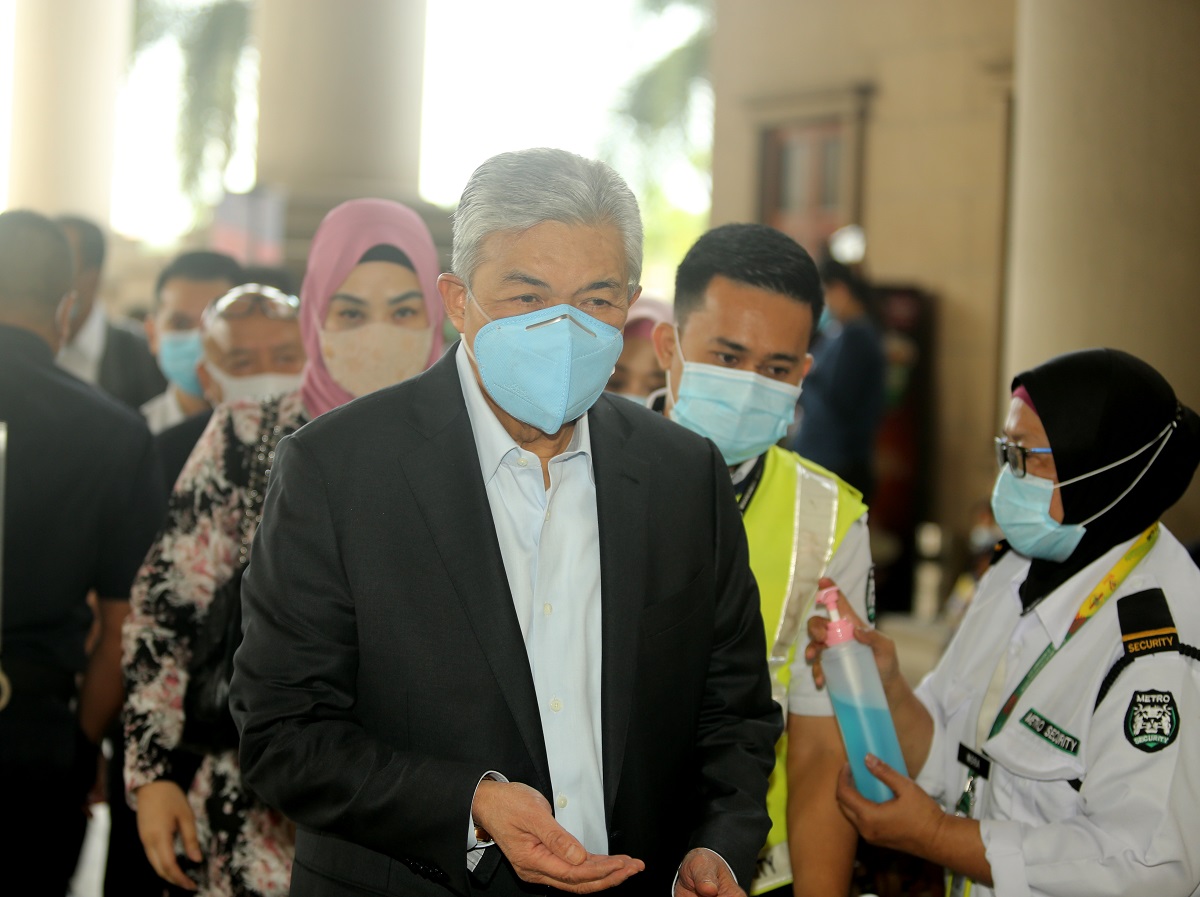 He testified that in 2015, he had met a Datuk Ruzi who is said to be close to Ahmad Zahid, who also serves as a member of Parliament for Bagan Datuk, Perak.
"A friend of mine by the name of Jamal introduced me to Ruzi as he is said to be a strongman from Bagan Datuk. The purpose [of me wanting] to get to know Ruzi was that he is close to the accused (Ahmad Zahid).
According to Ng, who is the 79th prosecution witness, he was explaining to Ruzi that his company was involved in IT.
"I inquired with Ruzi if there is any job in the IT field. He asked me what type of IT project, and I told him I can do a project that is worth hundreds of million of ringgit," he added.
In response to questions from deputy public prosecutor (DPP) Harris Ong Mohd Jeffrey Ong, Ng said Ruzi later told him sometime in January 2016 that he could introduce the businessman to Ahmad Zahid, if he was willing to make a contribution to the latter's Yayasan Akalbudi.
The witness said a week later, he met Ruzi at the Shell petrol station just before the Sungai Besi toll plaza, after which they travelled to Ahmad Zahid's home at Country Heights, Kajang.
"Along the way, Ruzi asked me how much contribution I was willing to make, and I told him around RM3 million. When I arrived at Ahmad Zahid's house, there were a lot of people waiting to see the former deputy prime minister.
"Ruzi introduced me to Ahmad Zahid and he thanked me for [being] willing to make a contribution. I told him I am willing to donate RM3 million and for a consideration be made if there was some IT project. Ahmad Zahid thanked me for the contribution and asked me to bring it up with Ruzi," he said, adding the meeting lasted for five to six minutes.
On the way back to the Shell station, Ng said Ruzi told him that it would be better if he was willing to increase the donation, to which he replied that the most he could give was RM6 million.
The witness said he thought Yayasan Akalbudi was set up to help poor children.
In February the same year, Ng said Ruzi contacted him about the contribution, to which he replied that while he was willing to donate, he could only pay the RM6 million in installments.
From March 2016, he made payments of between RM600,000 and RM1.2 million to an account belonging to law firm Lewis & Co — the trustee of Yayasan Akalbudi — until June 2017.
Ng added that the contribution was also meant as campaign funds for the general elections, and Ruzi told him to not worry, as he was expected to get some projects after the polls.
However, when replying to questions from Ahmad Zahid's lawyer Datuk Ahmad Zaidi Zainal, the witness said when he made the contribution, it was not deemed as corruption.
"My intention was that my contribution was to assist the poor," Ng said.
On re-examination by DPP Ahmad Sazalee Abdul Khairi, the witness agreed that the contribution was in the hopes that he would get a project.
Ahmad Sazalee: In the end did you get any project?
Ng: No, as BN lost in the general elections.
Ahmad Zahid, 67, is facing 47 charges, with 12 of them for criminal breach of trust, eight for corruption and 27 for money laundering involving his charitable trust Yayasan Akalbudi.
The hearing before High Court judge Justice Collin Lawrence Sequerah continues in the afternoon.
By : Hafiz Yatim – THE EDGE MARKETS