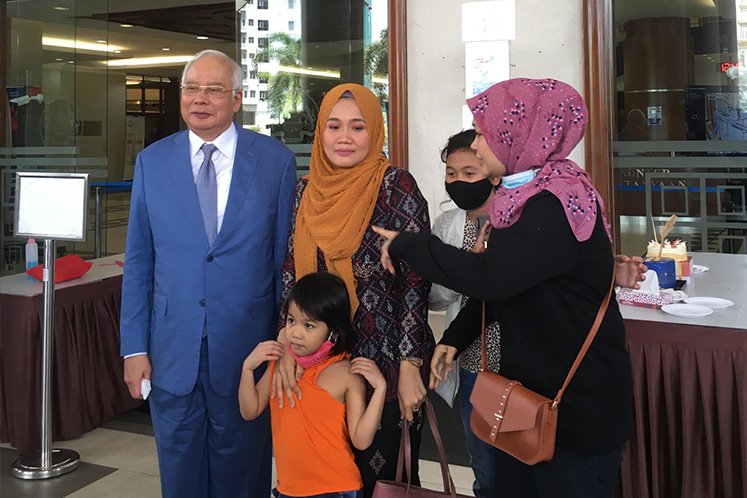 KUALA LUMPUR : Former prime minister Datuk Seri Najib Razak celebrated his 67th birthday at the court here today, where he was present as the accused in the 1Malaysia Development Bhd (1MDB) audit tampering trial.
The proceedings ended at midday today, after the defence concluded its submission to strike out the charges for this case.
As Najib was exiting the court, he was welcomed by his supporters — amounting to around 20, who were waiting for him outside the complex with two birthday cakes. He stopped by to cut the cakes and shared a few bites with them.
However, when approached by the media, Najib did not entertain any of the questions posed.
"No comment," he retorted.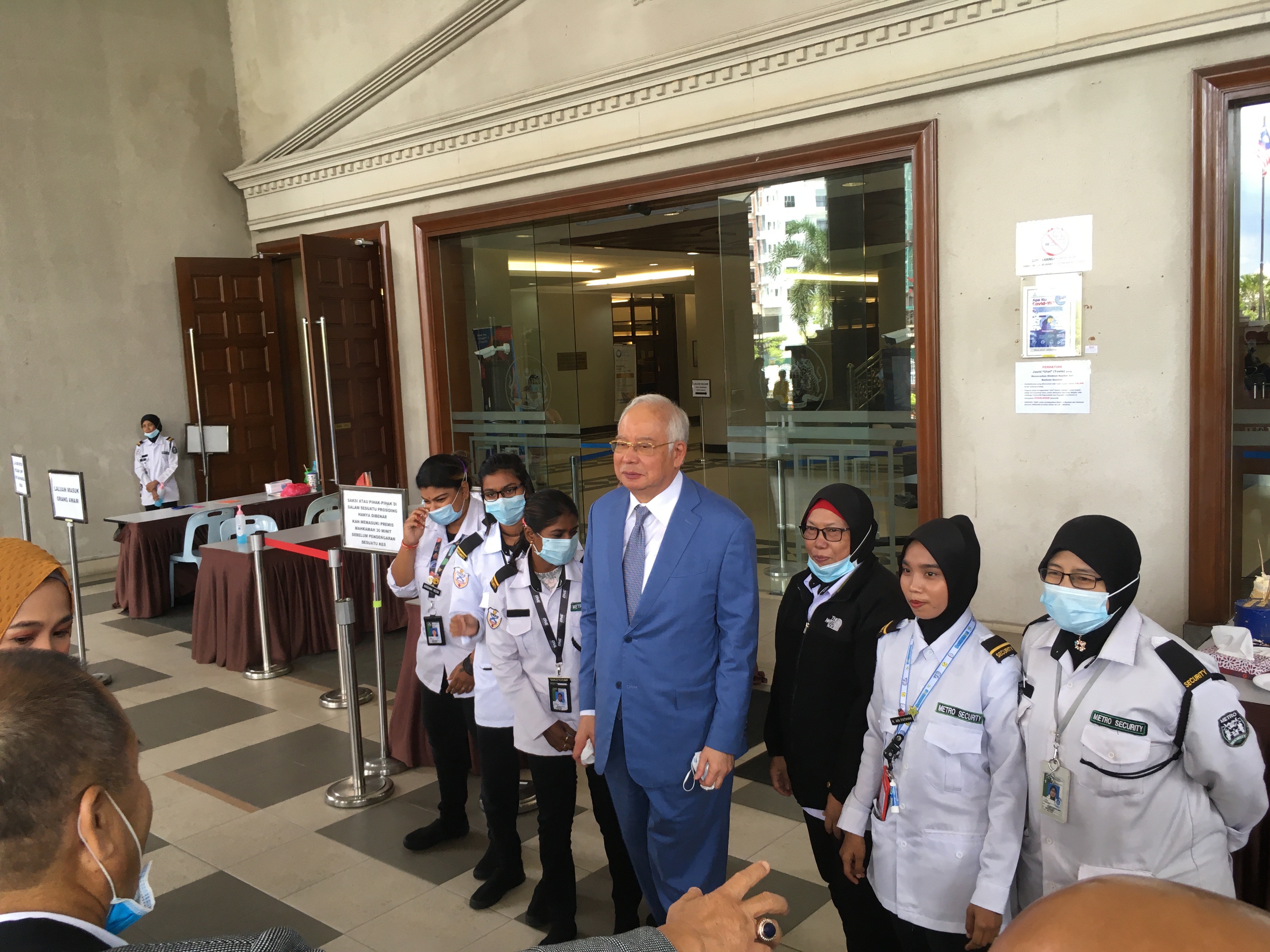 Some of the questions asked by the media included Najib's thoughts on the SRC International Sdn Bhd case, the verdict of which will be delivered by the court next Tuesday (July 28), as well as on the Inland Revenue Board's (IRB) imposition of RM1.69 billion in additional taxes and penalties.
In 2013, Najib, who was then the prime minister, was quoted as saying that tax evasion is tantamount to an act of treason and betrayal to the country.
For the 1MDB audit tampering trial, the court today heard the defence's application to strike out the charges against Najib.
High Court judge Mohamed Zaini Mazlan said he will deliver his decision on this application on Aug 7. In the meantime, the trial will continue next Monday (July 27).
Najib is charged with abusing his position to order amendments to the 1MDB final audit report to avoid any action being taken against him while former 1MDB chief executive officer Arul Kanda Kandasamy is charged with abetting Najib in making the amendments to the report.
Both of them were charged under Section 23(1) of the Malaysian Anti-Corruption Commission Act 2009, which provides a jail term of up to 20 years and a fine of no less than five times the amount of gratification or RM10,000, whichever is higher, upon conviction.
THE EDGE MARKETS