KUALA LUMPUR : With karate set to be contested for the first time ever in next year's Tokyo Games, before being dropped for the 2024 Paris edition, national exponent R. Sharmendran knows this may be his last shot at winning an Olympic medal – and he intends to seize the opportunity with both hands.
But first, the 28-year-old kumite (sparring) exponent will have to overcome his right knee injury and get through the qualifiers, which are set to be held in June next year.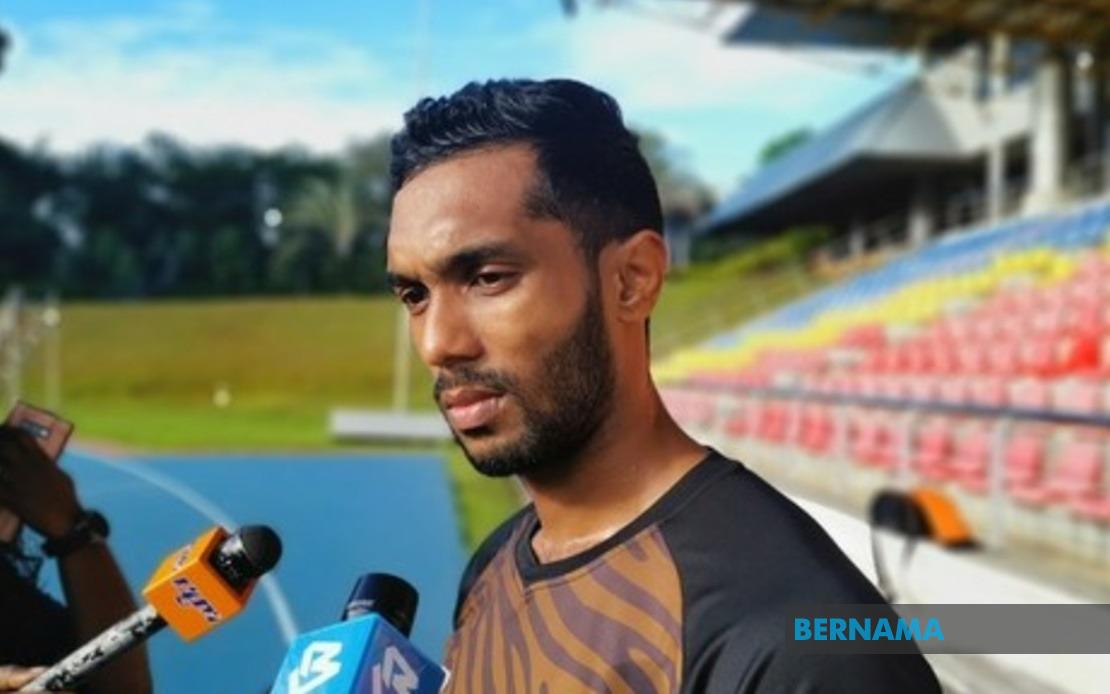 So determined is he to compete in the biggest multi-sport Games in the world, that he is willing to take a big risk by delaying the surgery to his right knee, which he has put off since December 2018, and fight through the pain barrier.
"We may not have karate included in the Olympic programme after the Tokyo Games, so this could be my last chance… you never know. So, that's why we must be totally prepared for the qualifiers.
"As for (my knee) injury, I prefer not to undergo surgery now although it hurts… This is my last push and I can do it (the surgery) after the Olympics.
"I know I can do it as even before the 2019 Philippines SEA Games, I was supposed to take eight months off to recover, but I managed to come back in half that time.
"Back then, I took some PRP (Platelet-rich plasma) injections and medicines to continue to fight. Karate is a combat sport, so I have to fight through the pain barrier," said the 2017 and 2019 men's under-75kg SEA Games gold medallist when met during a training session at the National Sports Council in Bukit Jalil today.
For now, 2014 Karate1 World Cup champion Sharmendran is working on getting back into shape after joining the Road to Tokyo (RTT) training camp with fellow Olympic hopeful S. Prem Kumar since early June following a three-month break due to the Movement Control Order (MCO) to curb the spread of COVID-19.
With about a year to go to the Tokyo Games, set to be held from July 23-Aug 8 2021, Sharmendran intends to use the first six months of training for conditioning as well as mental and physical preparations because the final six months will be intense, with pre-competitions, training camps and Olympic qualifiers.
Meanwhile, national coach S. Mahendran said that although the government allowed contact training to resume from today, followed by domestic competitions from Aug 15, he would only focus on general physical preparation for now in a bid to help his charges regain their physical strength and rebuild their muscles.
"Only after that do we plan to resume normal body-contact training, focusing on fitness, skills, attack, defence and sparring. We will initially rope in our junior exponents as sparring partners since we can't go overseas or invite athletes from other countries.
"We will probably organise a national championship in October, which will serve as a good domestic tournament for us. We are waiting for this pandemic to be over soon as only then can we go for foreign stints or invite exponents from other countries," said the former national exponent.
By : R. Sharmendran – BERNAMA