'Nasi uduk' (steamed rice cooked in coconut milk) is one of the favorite traditional Betawi dishes. (Shutterstock/Ariyani Tedjo)
Celebrating Jakarta's 493rd anniversary, which falls on Monday, wouldn't be complete without tasting the traditional dishes of the Betawi people, the native ethnic group of the city.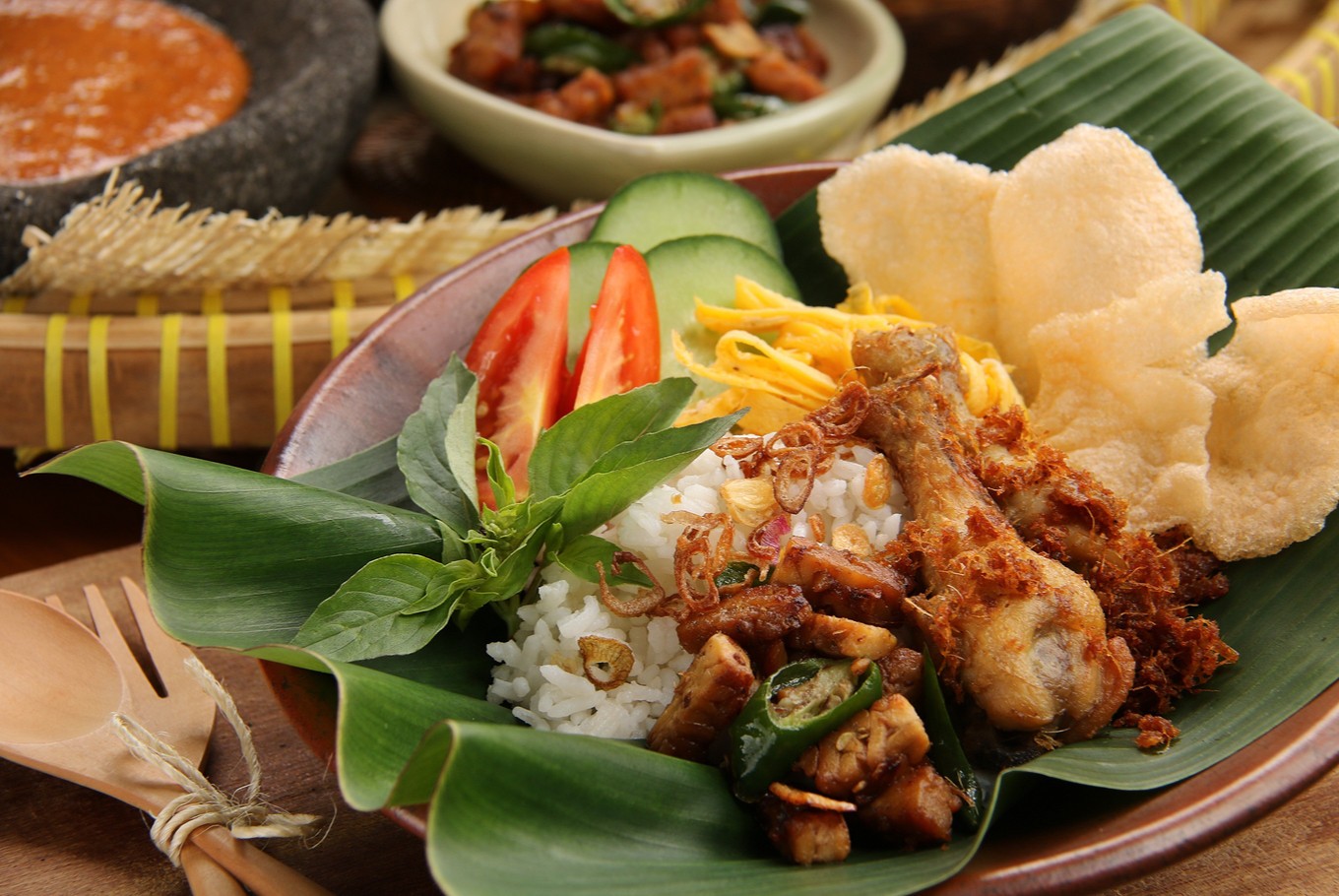 Below is a list of areas in the capital where you can find authentic Betawi cuisine, as compiled by kompas.com:
Rawa Belong
Located in West Jakarta, Rawa Belong is long known for its flower market. Take a step outside the market and explore a bit further to find street food vendors that offer Betawi dishes, such as the famous nasi uduk (steamed rice cooked in coconut milk) Bang Udin, lontong sayur(rice cakes with vegetable stew, tofu, tempeh and hard-boiled egg) and soto Betawi (coconut milk soup with diced beef).
Condet
Condet subdistrict in East Jakarta was named a Betawi heritage site in 1974 during the Ali Sadikin administration. Up until now, the area still ranks high as one of the destinations for Betawi dishes. Among the popular ones are dodol Betawi(traditional toffee-like confection made of sugar palm) by Hj Mamas along with other dishes such as nasi ulam (steamed rice mixed with various herbs) and kue talam(sticky rice cake).
Setu Babakan
To have an immersive Betawi experience, head to Setu Babakan Betawi cultural village in Jagakarsa, South Jakarta, which offers the three-story Betawi Museum, an amphitheater, traditional houses and workshop areas.
It also features numerous food and beverage vendors in one of its areas dubbed Zone E, including those selling gado-gado (slightly boiled vegetables served with peanut sauce), soto daging, handmade sweets that are rarely found in other parts of Jakarta, bir pletok (herbs and spices-based beverage) and kerak telor (traditional Betawi omelet with sticky rice).
Pasar Minggu
Several subdistricts in Pasar Minggu, South Jakarta, are also known to feature Betawi dishes, namely Pejaten, Jati Padang and Ragunan.
Warung Betawi H. Muhayar in Jati Padang subdistrict, for instance, is one of the establishments that provides Betawi traditional dishes, including pecak gurame (fish in a creamy sauce with lime, shallots and red chili) and sayur asem(tamarind-based soup with vegetables).
THE JAKARTA POST