KUALA LUMPUR (June 30): Brazen Sky Ltd, a company incorporated in the British Virgin Islands, was set up by fugitive financier Low Taek Jho (Jho Low) and his associates as part of a ruse to divert 1Malaysia Development Bhd's (1MDB) investment in PetroSaudi Oil Services Ltd (PSOSL), the High Court was told today.
Former 1MDB chief executive officer Datuk Shahrol Azral Ibrahim Halmi said Jho Low had lied to him by saying that market conditions at that time were unfavourable to liquidate all the PSOSL units at once, and proposing that the liquidation be done gradually through Brazen Sky.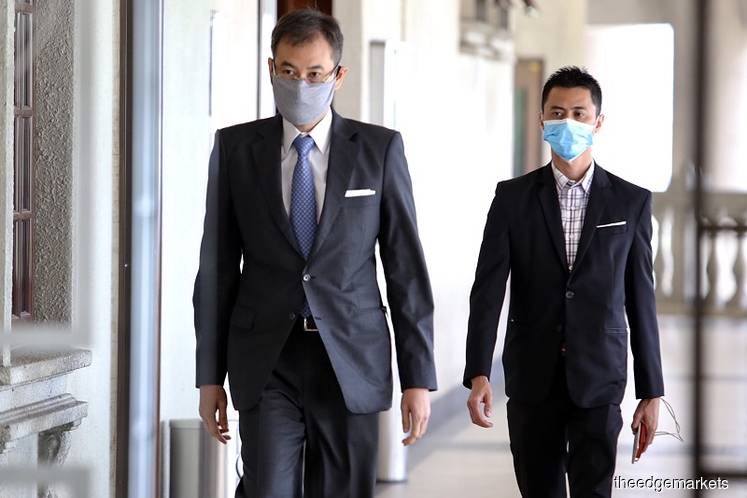 Shahrol, 50, was testifying as a prosecution witness in the 1MDB-Tanore trial, in which former premier Datuk Seri Najib Razak is accused of using his position to obtain bribes totalling RM2.3 billion from 1MDB funds.
He was asked by Najib's lawyer Tan Sri Shafee Abdullah on the need for setting up Brazen Sky to repatriate the 1MDB funds when the PSOSL investment could have been brought straight back into 1MDB's account.
Shahrol agreed with Shafee's inference that Jho Low had in 2012 suggested that 1MDB International Holdings Ltd — a unit of 1MDB which held a 49% stake in PSOSL but would reap 100% of its economic benefits — sell its stake amounting to US$2.22 billion to Bridge Partners International Investment Ltd.
This in turn was gradually funnelled to Brazen Sky Ltd to give the appearance that money was returning. It was done to avoid the negative perception that the US may have against Malaysia given 1MDB's ownership of Venezuela-based PSOSL.
Shahrol agreed with Shafee's suggestion that this was all a ruse and that the actual fund was managed by Jho Low himself.
Shafee: Jho Low's specialty is making people believe they are receiving money that is legitimate.
Shahrol: I would go further to say that his specialty is in making people comfortable that he was acting in their best interests and that the money was legitimate.
Shafee: Going by your testimony, you yourself fell for the ruse set by Jho Low.
Shahrol: Yes.
Shafee: If I were to suggest to you that even the finance minister at the time, Datuk Seri Najib, was taken up by certain impressions that Low gave…
Shahrol: I cannot comment.
Shafee: Neither can you refute.
Shahrol: Yes.
Shahrol had previously testified that he was not privy to the details related to Brazen Sky as it was managed by 1MDB general counsel Jasmine Loo, chief financial officer (CFO) Azmi Tahir and deputy CFO Terence Geh, who were all appointed directors of the company.
He testified that in August 2012, the board of directors of 1MDB issued a resolution to approve the sale of 1MDB International Holdings' equity holdings for no less than US$2.22 billion to Bridge Partners International.
The proceeds were received in the form of six promissory notes worth a combined US$2.318 billion, which Shahrol said did not hold any value.
The notes were then invested in Bridge Global Absolute Return Fund SPC, but Shahrol said he was not sure whether any due diligence was done on the fund.
Between 2012 and 2013, KPMG, the auditor of 1MDB, raised questions relating to the assets owned by 1MDB overseas as it could not confirm the value of the underlying assets of the Bridge Global fund investment.
Bridge Global, via BSI Bank, cited "client confidentiality" as the reason why it was not able to disclose complete information on the underlying assets.
Najib, 67, faces four charges of using his position to obtain bribes totalling RM2.3 billion from 1MDB funds and 21 charges of money laundering involving the same amount.
THE EDGE MARKETS