Chinese tech giant Tencent Holdings has reached an asset acquisition agreementwith Malaysian video streaming provider iFlix. Through the acquisition, Tencent is believed to be moving a step closer to establishing a formidable global video streaming service to rival US-based Netflix in Asia and beyond.
Tencent announced on Thursday that it has agreed to buy certain assets and technologies owned by the Kuala Lumpur-based company, which is currently struggling amid the global economic downturn caused by the coronavirus pandemic.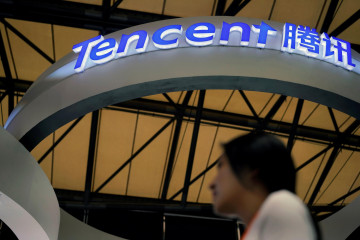 In a statement, the Chinese company mentioned that the deal is part of its strategy to expand its international streaming platform WeTV, which is currently only available in Southeast Asia. With the acquisition, Tencent hopes to provide more high-quality content in different genres and languages to all of its customers.
The Shenzhen-based tech giant did not disclose how much it had paid for the assets nor did it disclose what those assets were. However, the company did state that it had purchased several video contents, which included original programming, television shows, and movies for streaming and download.
iFlix, which was founded in 2014, currently boasts a user base of more than 25 million active users. The company provides both free and subscription-based video-on-demand services, focused mainly on emerging markets in Asia. Since the start of the year, the company had reported a dramatic drop in its advertising income across its Asian markets.
The asset acquisition is the latest move by Tencent to further expand its video streaming business, which has mostly gone under the radar. Earlier this month, reports had emerged revealing Tencent's intention to acquire a large stake in the Chinese video streaming platform iQiyi. The platform is heavily backed by Chinese search engine giant Baidu.
Analysts have speculated that by acquiring majority stakes and assets in the region's video streaming sector, Tencent could consolidate the companies' efforts to help reduce the cost of producing content. Jefferies analysts stated that the slowdown in online advertising amid the pandemic could force companies to consider the consolidation, or at the very least form partnerships with much larger players to reduce financial burden.
While video streaming providers had reported a surge in new users amid the months of lockdowns and shelter-in-place orders, most have reported a slump in online advertising revenues. Companies that typically spend billions in advertising have been forced to cut down expenditure, resulting in the slump. iFlix's regional rival, Hooq, was forced to shut down its operations in Singapore back in April after it filed for liquidation just a month prior.
By Charleston Lim – BUSINESS TIMES