Saniniu Laizer says he wants to build school and shopping mall in his community
A subsistence miner in Tanzaniahas become a multi-millionaire overnight after selling the two largest tanzanite gemstones ever found.
Saniniu Laizer, 52, received a cheque for 7.74 billion Tanzanian shillings (£2.6 million / $3.3 million) from the country's government on Wednesday for the pair of dark violet-blue stones.
Mr Laizer discovered the gemstones, which are roughly the size of a forearm, in a tanzanite mine in the north of the country, the only place in the world where the mineral is known to exist.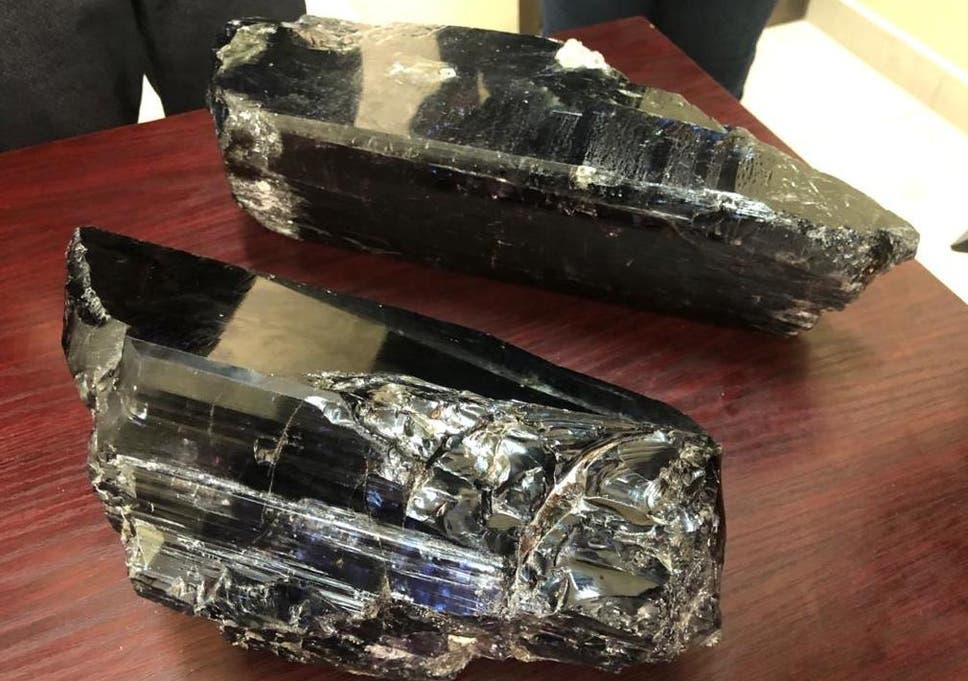 The first gemstone weighed 9.27 kg and the second was 5.1 kg, according to a mines ministry spokesperson.
"There will be a big party tomorrow," Mr Laizer told the BBC on Wednesday. He added that he planned to invest some of the money into his community in Simanjiro district in Manyara.
"I want to build a shopping mall and a school. I want to build this school near my home. There are many poor people around here who can't afford to take their children to school," he said.
Tanzanian president John Magufulicongratulated Mr Laizer during a call that was broadcast live on television.
"This is the benefit of small-scale miners and this proves that Tanzania is rich," Mr Magufuli said
Last year, Tanzania established trading centres around the country to enable miners, who do not officially work for any mining companies and usually mine by hand, to sell gems and gold directly to the government.
In April 2018, the president inaugurated the wall he had ordered the military to build around tanzanite mines in the north of Tanzania.
He said the measure was to stop illegal mining and trading in the mineral, adding that 40 per cent of the tanzanite produced was being lost at the time.
REUTERS