Warrantless arrest of Ronnel Mas, who tweeted he would pay anyone willing to kill Duterte, is 'unlawful', says judge
Ruling comes ahead of a new anti-terror law which would allow the government to order warrantless arrests and detain people without any charges filed
A Philippine court has dismissed a sedition case against a schoolteacher who was arrested without a warrant for tweeting he would pay millions of pesos to anyone who would kill President Rodrigo Duterte.In a 15-page decision dated June 24 but released on Thursday, judge Richard Paradeza of Olongapo city's regional trial court said law enforcers violated Ronnel Mas' rights when they swooped down on his house in a province north of Manila and brought him to an office at the National Bureau of Investigation.
On May 5, Mas had tweeted: "I will give 50 million reward to whoever kills Duterte." Six days later, the director of the NBI, the enforcement arm of the Department of Justice, ordered a "hot pursuit" against the teacher.
Without a warrant, and only taking a statement from someone who had read the tweet, NBI agents picked up Mas, then presented him in handcuffs to the media.
Government justice officials later said Mas was charged with "inciting to sedition" and had confessed "extrajudicially" to journalists that he wrote the tweet because he wanted to attract attention.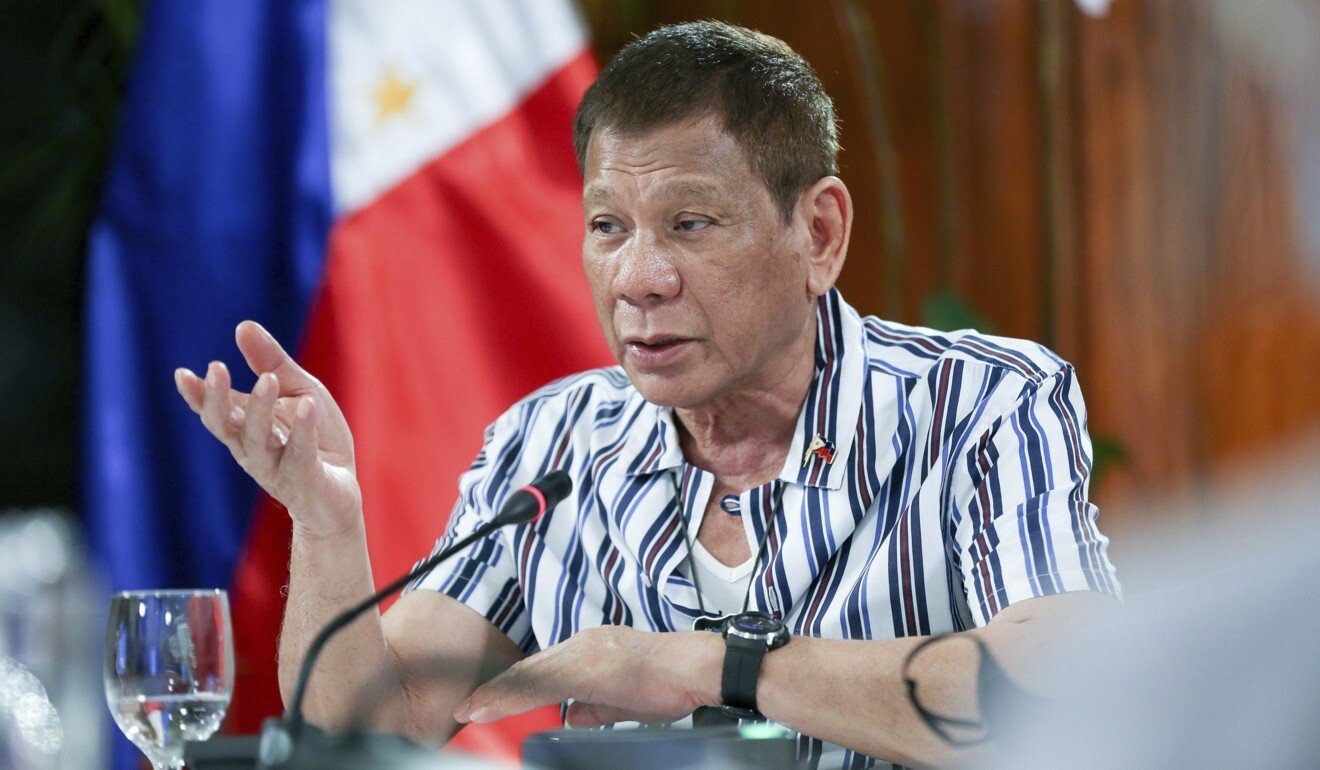 His confession, officials claimed, "cured" any problem about the warrantless arrest. The teacher was detained for eight days and would have remained in jail if not for the help of the Free Legal Assistance Group (FLAG), a human rights organisation founded by the late senator Jose Diokno during the dictatorship of Ferdinand Marcos.
Diokno's son, Jose "Chel" Diokno, who now chairs FLAG, said earlier that "FLAG accepted teacher Ronnel Mas' case because we believe that his warrantless arrest was illegal".
Mas was temporarily released after posting a bail of 72,000 pesos (US$1,440).
There is no rule which provides that an extrajudicial admission cures the illegality of an arrest

Judge Richard Paradeza
Judge Paradeza wrote that while the tweet was "despicable and provocative", suspects "should be afforded their constitutional rights".
He added that a warrantless arrest could only be executed at the moment a crime is being committed by an officer with direct knowledge. The five days that elapsed between the time Mas wrote the tweet and when it was reported did not justify the warrantless arrest, the judge pointed out.
Paradeza also noted that when Mas confessed to the crime, he was not represented by a lawyer, which is a requirement under the Bill of Rights.
"This admission could not be used against the accused for he was not assisted by any counsel," Paradeza said.
"There is no rule which provides that an extrajudicial admission cures the illegality of an arrest," he added.
Paradeza ruled that it was "safe to conclude that the arrest of the accused is unlawful" and because the arrest was illegal, "evidence gathered as a consequence of the arrest is inadmissible".
Antonio La Viña, a human rights lawyer and former dean of the Ateneo School of Government, said: "The judge just applied the constitutional rule on warrantless arrests and custodial investigations. This is not unique in these times. Most cases like these have been dismissed by prosecutors or by judges."
Mas is one of several people who have posted implausible threats against Duterte.
On May 12, a woman offered 75 million pesos for the president's murder. On May 19, a young man said he would give 200 million pesos to anyone who brought him Duterte's head. Both were also arrested without warrants and their cases remain pending. A salesman who called Duterte "crazy" (buang) was arrested.
Diokno, founding dean of the De La Salle University College of Law, said the decision "shows that the practice of making arrests without warrants for posting on social media platforms is illegal".
He urged Filipinos to continue to defend civil liberties and not cower to abuse. "The moment we stop fighting for our rights is the moment we surrender to abuse," he said.
He welcomed the ruling but said: "Let's stay vigilant. Let's not be cowed. Let's continue guarding each other's rights."
There has been no reaction yet from the presidential palace on the matter. An anti-terror bill that is set to become law in July would allow the Duterte administration to order anybody's arrest without a warrant and detain that person for 14 to 24 days without any charges being filed. It expands the grounds for warrantless arrests beyond hot-pursuit operations.
Diokno said: "Things could easily get worse when the anti-terror bill becomes a law because of the nebulous definition of terrorism and the creation of new crimes like inciting to terrorism; people could easily be targeted when exercising their freedom of speech."
By Alan Robles – SCMP