The Perikatan Nasional coalition is seen by some as a 'back door' government and Pakatan Harapan is within striking distance of reclaiming Putrajaya
Even as there is a set path to electoral dominance, those in power must pay attention to young Malaysians' ideals of meritocracy and multiculturalism
Malaysia has been roiled by political uncertainty since the ruling Pakatan Harapan coalition collapsed in February and was replaced by the new Perikatan Nasional coalition led by Prime Minister Muhyiddin Yassin.
Made up of the multi-ethnic Barisan Nasional grouping comprising the United Malays National Organisation (Umno), Malaysian Chinese Association (MCA) and Malaysian Indian Congress (MIC); the Malay-Muslim grouping comprising Umno and the Islamist party PAS; and the Malay-centric party Bersatu, there is no guarantee that Perikatan Nasional will last.
Critics consider it a "back door" government, for it was not elected. Muhyiddin has so far managed to deflect a no-confidence vote and hang on to a parliamentary majority.
But observers say this majority is now razor-thin, and rumours of crossovers have intensified. There are growing calls for parliament to be dissolved and for Malaysia to have an election, just two years after the watershed 2018 polls that turfed Barisan Nasional out of power for the first time in six decades.
Barisan Nasional's winning formula for electoral dominance, even while it was wracked by infighting, was its perpetuation of a Malay-led but multiracial coalition, representing the Malay-Muslim majority as well as ethnic minorities including Chinese, Indians and indigenous peoples from East Malaysia.
Its dominance was strengthened by its ability to ensure economic stability, an electoral system that favoured the incumbent, and a fragmented opposition.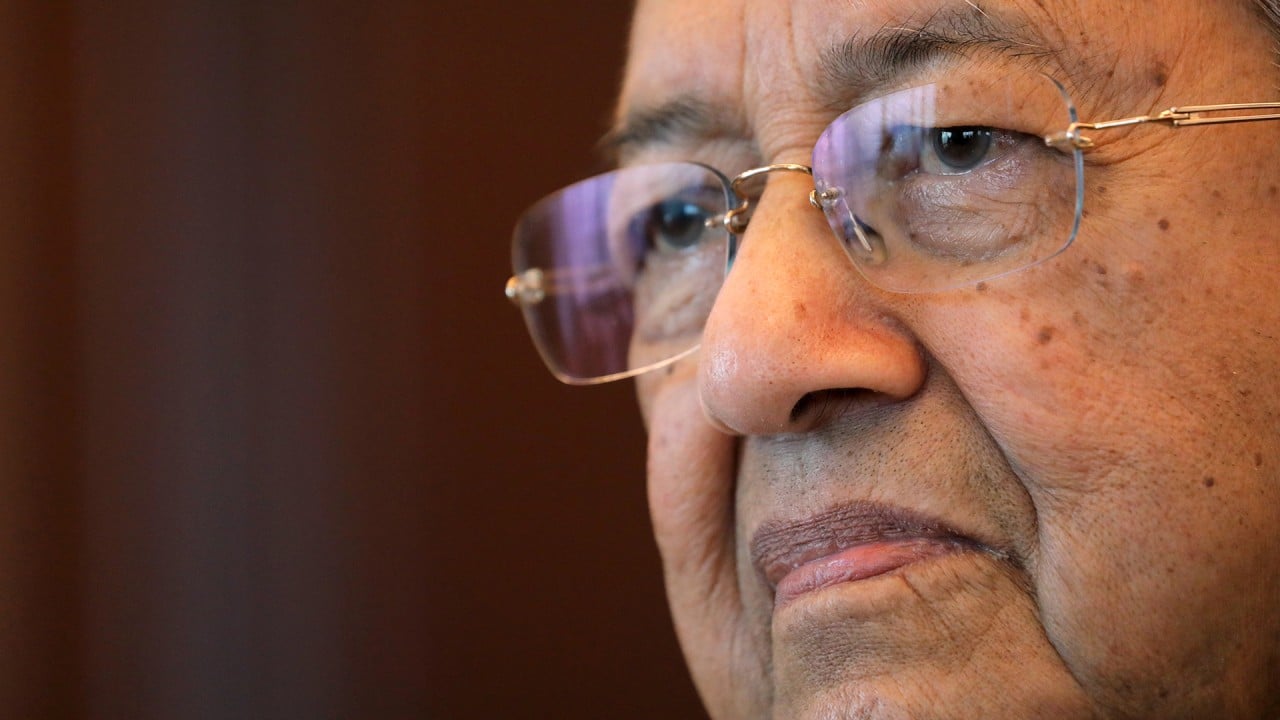 But even when it was in the ranks of the opposition, its formula helped it wrest some measure of influence back from Pakatan Harapan – it won five by-elections last year by cooperating with the Islamist party PAS and playing up issues of race and religion.Pakatan Harapan applied this tried-and-tested formula to sweep the 2018 election. The Democratic Action Party (DAP) and Parti Keadilan Rakyat (PKR), both multiracial parties; the Amanah party; and Bersatu named Mahathir Mohamad as their candidate for prime minister. They knew he could swing the Malay ground – disillusioned with the financial scandals implicating then leader Najib Razak – in their favour.
A look at the current set-up of the ruling Perikatan Nasional and the opposition Pakatan Harapan shows they have deviated from this winning formula.
Perikatan Nasional is Malay-led but not quite multiracial. In its ranks there are only two ethnic Chinese MPs, and one who is ethnic Indian. There is no guarantee it will continue to receive the backing of non-Malays and East Malaysian parties.
If the Muhyiddin government moves further right on the racial and religious spectrum, these East Malaysian parties may withdraw their support for the ruling coalition. Plus, a snap election – without substantial seat allocations for ethnic minorities – does not mean Perikatan Nasional's victory is cast in stone.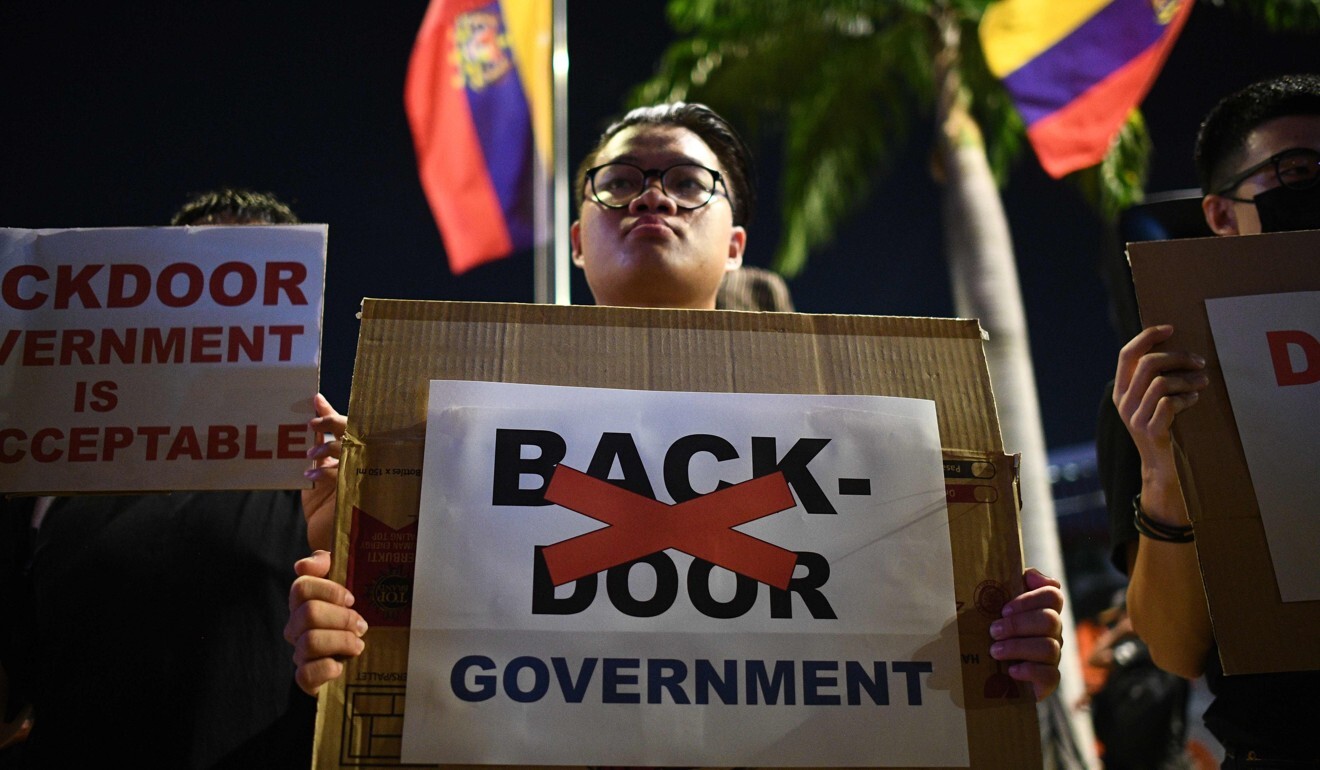 Pakatan Harapan is within striking distance to regain Putrajaya, but is riven by deep divisions over whether former prime minister Mahathir should be its leader or the mantle should be given to his on-off ally Anwar Ibrahim.
Anwar ticks the multiracial box but not quite the Malay-led one. While he is Malay and a former Umno deputy president, he nailed his colours to the mast by forming the multiracial Parti Keadilan Nasional after his dismissal from Umno in 1998.
In contrast, Mahathir is seen primarily as "Malay-first", even when he was prime minister in the Pakatan Harapan government. Last year, he attended the Malay Dignity Congress alongside Umno and PAS leaders to prove his nationalist sentiments.
Some in Pakatan Harapan feel that 94-year-old Mahathir should lead again, giving time to Anwar, 72, to strengthen his support from the Malay ground before taking over. They feel that only Mahathir, not any other Malay leader, can counter the opposition's narrative that the Chinese-dominated DAP is disproportionately powerful, and will lead to Malay and Muslim rights being undermined.
The period of growth and prosperity that Mahathir oversaw during his first stint as prime minister from 1981 to 2003 means Malay voters still see him as a hero.
He recently said Malays who feared the DAP was too influential were "cowards", in sharp contrast with Anwar's ambiguous stance on how far he would go to protect Malay rights.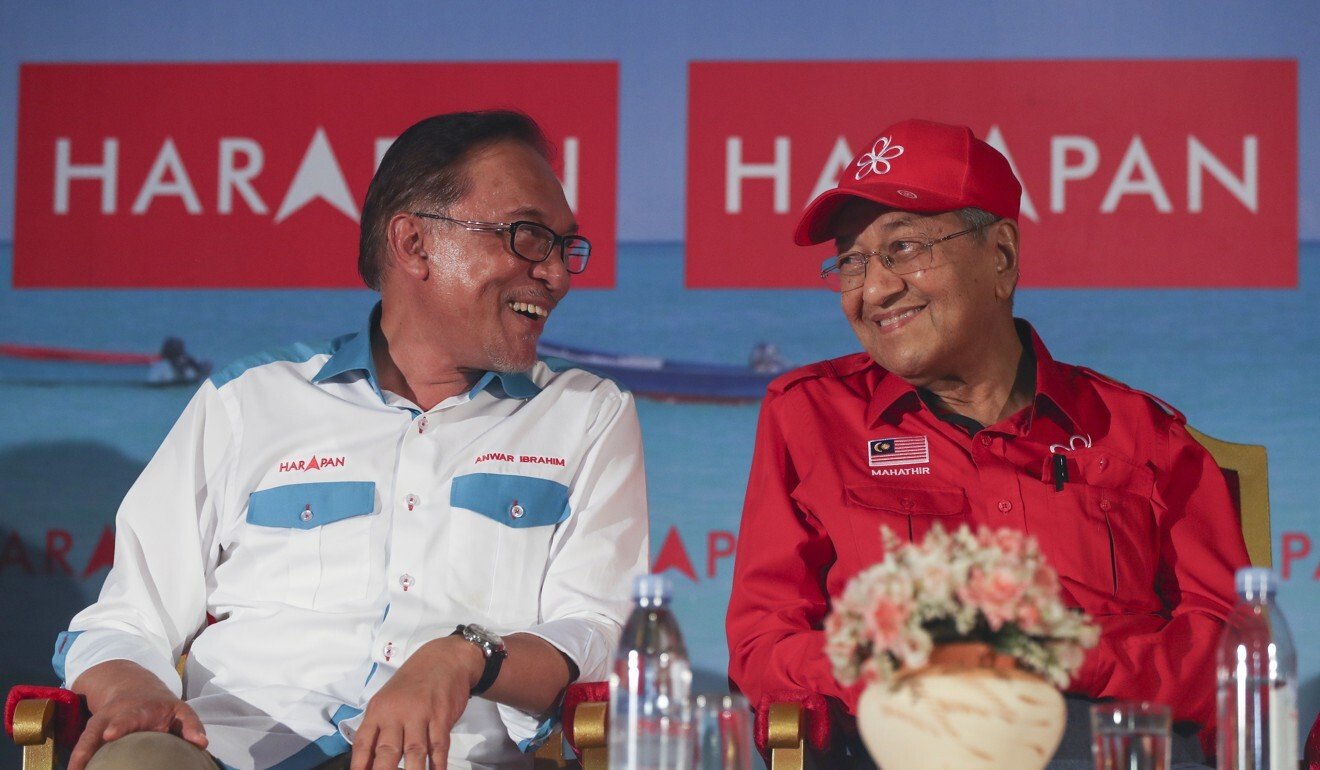 Mahathir also holds the key to crossovers from East Malaysian MPs, and probably to those from Umno and PAS as well. Anwar struggled to garner support from Sabah-based party Warisan, which has been adamant in only wanting Mahathir in charge. The latest indications are that even Mahathir is exploring ways of reclaiming the people's mandate without Anwar's PKR.
The test will be whether Perikatan Nasional or Pakatan Harapan can secure victory through an alternative formula in the next election. The by-elections that Barisan Nasional won last year demonstrate the importance of race and religion for Malay voters. Demographic trends also show their numbers will grow.
But does this mean the Malay-led component will become essential, and the multiracial part optional?
To be sure, bread-and-butter issues as well as corruption and Covid-19 will also feature in shaping the decision of voters. Moreover, the Malay and Islam card only features strongly on the peninsula, but not so in East Malaysia. Pushing the identity card too far to the right will only alienate voters from Sabah and Sarawak.
Arguably, sticking to the Malay-led multiracial formula remains, for now, the best approach to governing Malaysia. However, politicians must not lose sight of the merit-based multicultural idealism upheld by many young Malaysians. The two coalitions will need to establish how closely they stick to the tried-and-tested prescription to form government, while remembering that securing Putrajaya should not be winning for their own sake, but for the country's stability, progress, and multiracial harmony.
Norshahril Saat – SCMP