KUALA LUMPUR : The Edge Malaysia Weekly's report at the weekend on the possible departure of 38-year-old Jalil Rasheed as the CEO of Permodalan Nasional Bhd (PNB) had triggered a lot of chatter on social media. There has been much speculation on the reasons, and debate whether those reasons are justifiable.
Datuk Abdul Kadir Jasin, who was media advisor to former Prime Minister Tun Dr Mahathir Mohamad, took to his blog to write that "the reason they cooked up is his academic qualification, which some authorities said was a matter of interpretation."
Kadir alleges political motives behind what is happening.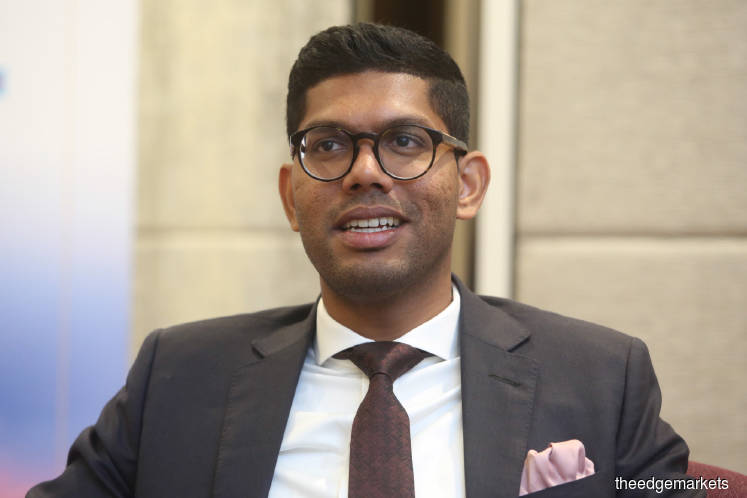 Jalil had in various disclosures stated that he graduated with a Bachelor's of Science (Honours) in Accounting and Finance from the London School of Economics and Political Science (LSE), UK. He had also stated that from 2013 till 2019, he was the CEO of South East Asia for Invesco Ltd and a member of Invesco's Global Investment Committee and Global Management Committee. And before that, he spent 10 years in Aberdeen Asset Management, and as CEO of its Islamic Asset Management unit.
The question is are his claims true? Because his education, experiences, knowledge and track record must have been a major basis for his appointment in the first place. Such due diligence and governance are even more important for an institution like PNB.
PNB is one of the largest fund management companies in Malaysia with RM300 billion of funds under management, representing the savings of more than 14 million Malaysians. It has more than 1,500 direct employees. It is the controlling shareholder of strategic and large national corporations, like Malayan Banking, Sime Darby, UMW, SP Setia, MIDF and Malaysian Reinsurance. PNB is a key institution of this nation, formed in 1978, to fulfill the aspiration of the New Economic Policy.
These 14 million Malaysians with their savings entrusted to PNB have the right to demand that those who are responsible for managing PNB must have high integrity and be trustworthy.
Jalil, apparently, did not attend LSE in the UK. Instead. He did an external student degree program with the University of London, in association with LSE, at a college in Kuala Lumpur.
There is, of course, nothing wrong that he got his degree through an external program. Indeed, many Malaysians take that route because not everyone can afford to study overseas, and they, like Jalil, should be credited for their grit to pursue a university degree.
The issue, however, is whether there was a misrepresentation that he graduated from the LSE? Perhaps it is just a matter of interpretation, as LSE is one 17 colleges under the umbrella of the University of London. But those who studied and graduated from LSE would argue there is a fundamental difference.
Another issue is whether Jalil played those global roles in Invesco Ltd and Aberdeen Asset Management as stated in his resume? Were his past work experiences "stretched"?
A key question is this: Would Jalil be qualified to be appointed the CEO of PNB based on the facts now known?
Whatever the outcome, it is sad that the career of a young man will likely change drastically after this. But it need not have happened.
How come the "discrepancies" were not noticed till now, especially for an institution like PNB. Were there lapses in governance and due diligence. Who was responsible and why?
We must address this if we do not want this to happen again.
Last September Mahathir, responding to a media question, said he was unaware of the appointment of Jalil as CEO of PNB, even though he was the Chairman of Yayasan Pelaburan Bumiputra (YPB), which is effectively the controlling entity of PNB.
When the chairperson of PNB, Tan Sri Zeti Aziz, was asked about this, she said Mahathir did not know the timing of the announcement and he did not want to preempt it. Possible, but not necessarily reconcilable explanations.
Zeti denied that she decided on the appointment of Jalil without any consultation. She explained that PNB is regulated by the Securities Commission and adopts a strict, rigorous and robust governance process. "We have a nomination and remuneration committee of the board. And then (it was) presented to the board and to YPB."
That being the case, how did the lapses in due diligence happen?
Were there other factors and forces at work that led to the surprise departure of then PNB CEO Datuk Abdul Rahman Ahmad and the appointment of the young and relatively unknown Jalil?
Recall that after GE14, a number of top executives at GLCs were unceremoniously removed for undisclosed reasons. PNB chairman Tan Sri Abdul Wahid Omar, Khazanah Nasional managing director Tan Sri Azman Mokhtar, CIMB Holdings chairman Datuk Seri Nazir Razak were among them.
Eventually, Permodalan Nasional Bhd's (PNB) board of directors announced on Monday June 15, it has accepted the resignation of its president and group chief executive officer (CEO) Jalil Rasheed.
---
Read : 'The last straw for me was the harassment,' outgoing PNB chief tells staff
---
"The board of directors and leadership team of PNB conveyed their appreciation to Jalil for his leadership and contributions during his tenure with PNB. PNB wishes Jalil every success in his future endeavours," PNB said in a three-paragraph statement.
"The board has also approved the appointment of the successor and the announcement will be made upon receipt of the requisite regulatory approvals," the asset management group revealed.
Jalil's exit as PNB's CEO was reported on the latest edition of The Edge Weekly on Saturday (June 13). His exit makes him the CEO with the shortest stint at the RM280 billion fund, having been appointed to the role just eight months ago in October 2019.
While PNB did not dwell on Jalil's successor, theedgemarkets.com reported yesterday that Khazanah Nasional Bhd deputy managing director Ahmad Zulqarnain Onn is a front runner for the post.
Was all this also the work of the same hidden hands behind Jalil's appointment as PNB CEO that has now led to this messy state of affairs?
THE EDGE